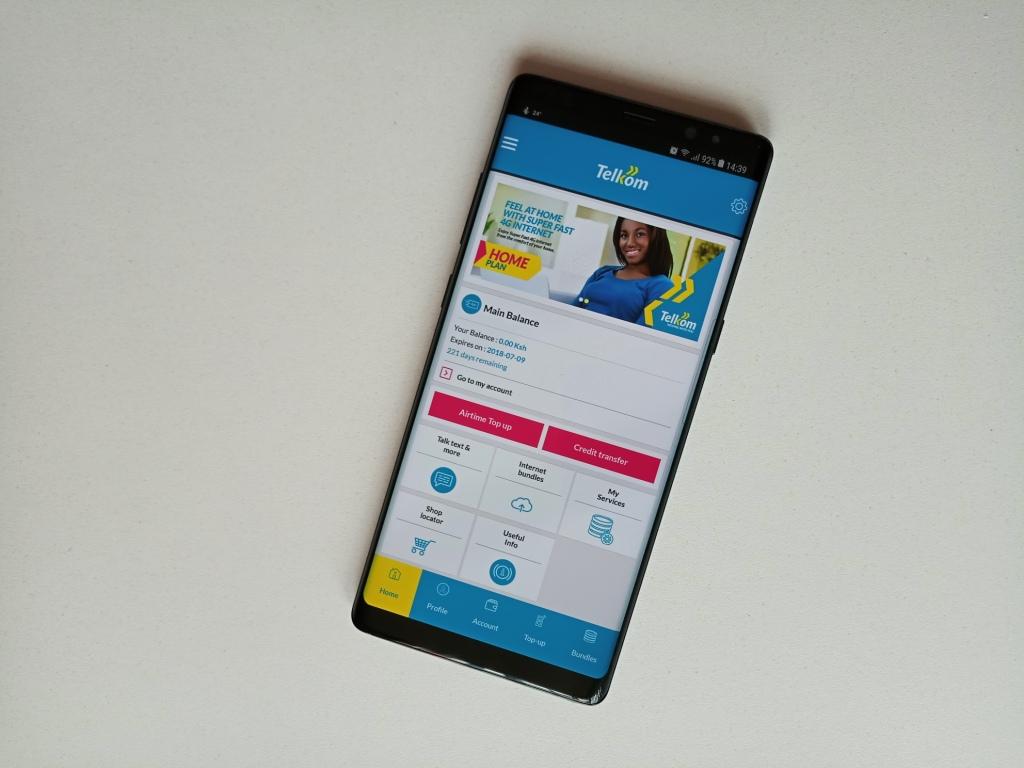 Telkom has launched My Telkom, a self-care mobile app, for use on smart phones and other mobile devices.
My Telkom app, that will be available to Android and Apple iOS users, enables customers to check balances for airtime, voice or Internet bundles, top up airtime and buy Internet bundles, and to redeem points from Telkom's Ziada loyalty programme. They can also contact Customer Care directly, in-app, by calling, texting or on social media; or locating the nearest Telkom Retail Shop.
Levi Nyakundi, Telkom's Chief Marketing Officer says, "My Telkom self-care app offers an additional touchpoint for our customers. From a single digital platform, customers have a dashboard from which they can not only access different features of their accounts but also interact with our Customer Care representatives to address their concerns. The app gives the customer an opportunity to enjoy the experience by placing greater control in their hands."

The zero-rated app is only available to pre-paid customers. Customers who successfully download and log into the app from the Google Play Store or Apple App store receive a one-time offer of 300 MB upon successful download of the App.
"We always focus on the customer and aim to deliver value in all our propositions. This app is loaded with functionalities that are tied to the everyday needs of the consumer. It will continue evolving, based on feedback and the dynamic customer trends," says Mr. Nyakundi.
Customers on My Telkom app also have the option of inviting other Telkom mobile customers to download it using a share button though SMS or social media channels.
Also Read: My Safaricom – Convenient Self-Service For Safaricom Users