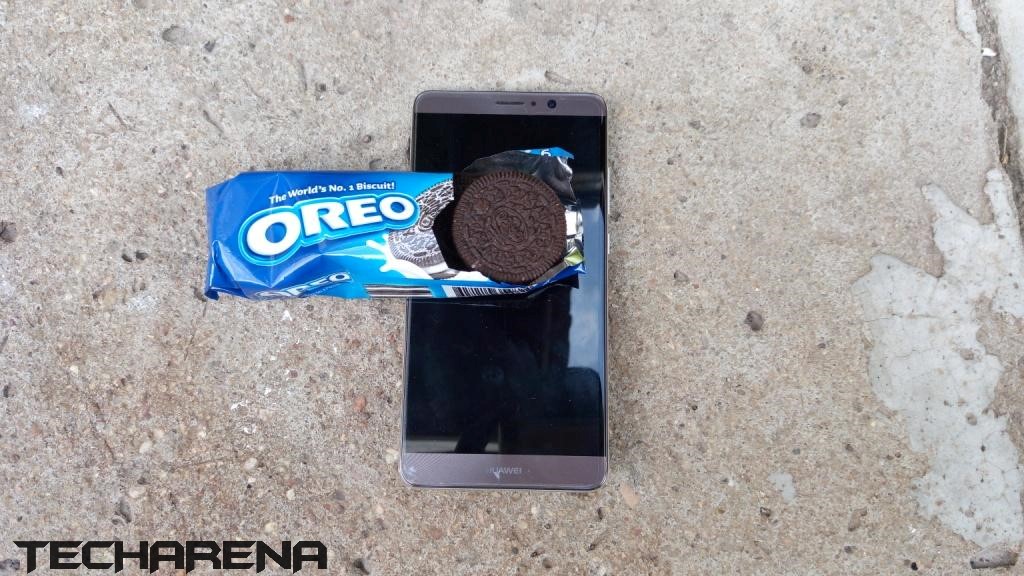 We are halfway through the month of November and Google has released the latest Android Distribution numbers. These figures show us what percentage each version of Android has. If you are a developer, these numbers are very important as you need to know what versions of Android to target when developing your apps. If you are not a developer, it is still good to know which version of Android is popular and how the most recent version is performing.
With the latest Android Distribution figures, we can see that Android Oreo didn't grow that much from last month. It currently has a market share of 0.3% up from 0.2% last month. This is not that big of a jump but we understand why it is so, we have not seen that many Android devices coming with Oreo out of the box and even the ones that comes with Oreo are yet to be available in all markets. To add to that, most manufacturers are yet to update their existing devices with Oreo.
Android Oreo was released back in August and thus has not been around for very long. This is why its growth is almost non-existent. Once the new devices with Android Oreo start flooding the market, then its market share will be significant. Most of the devices running Oreo at the moment are the Pixel and Nexus smartphones. As we get to the holiday season and 2018, we should see more devices coming with Oreo out of the box and updates reaching the older devices and its market share rising.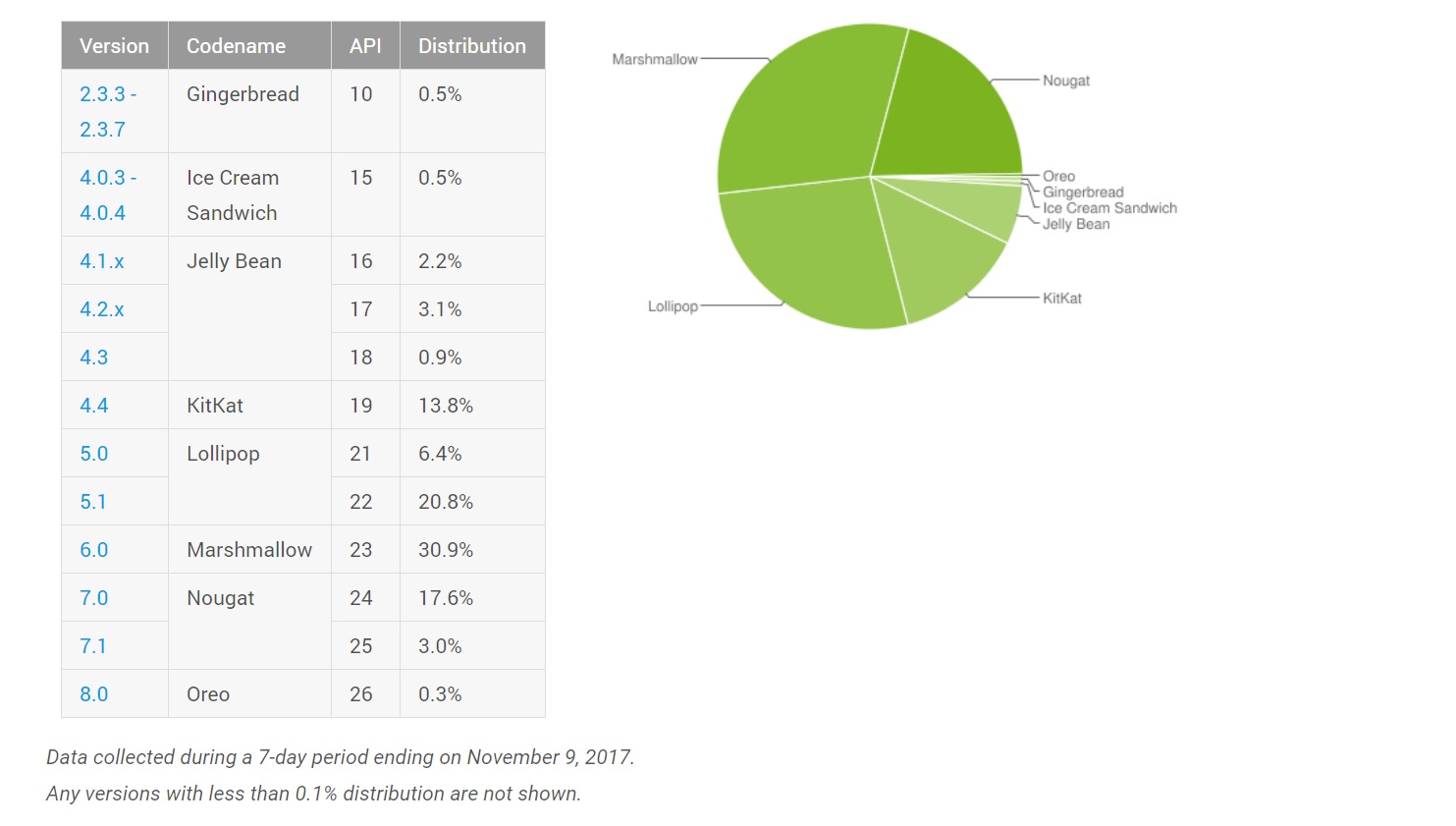 Oreo aside, let us look at the other versions. Android Oreo is still growing and its market share now stands at 20.6% up from 17.8% last month. Android Marshmallow is still the most popular version with a share of 39.9%. Following Marshmallow is Lollipop with 27.2% market share.
Some of the old versions are also around with KitKat at 13.8%, Jelly Bean at 6.2%, Ice Cream Sandwich and Gingerbread at 0.5% each.
Also Read: Android 8.1 Oreo Update Is One The Way