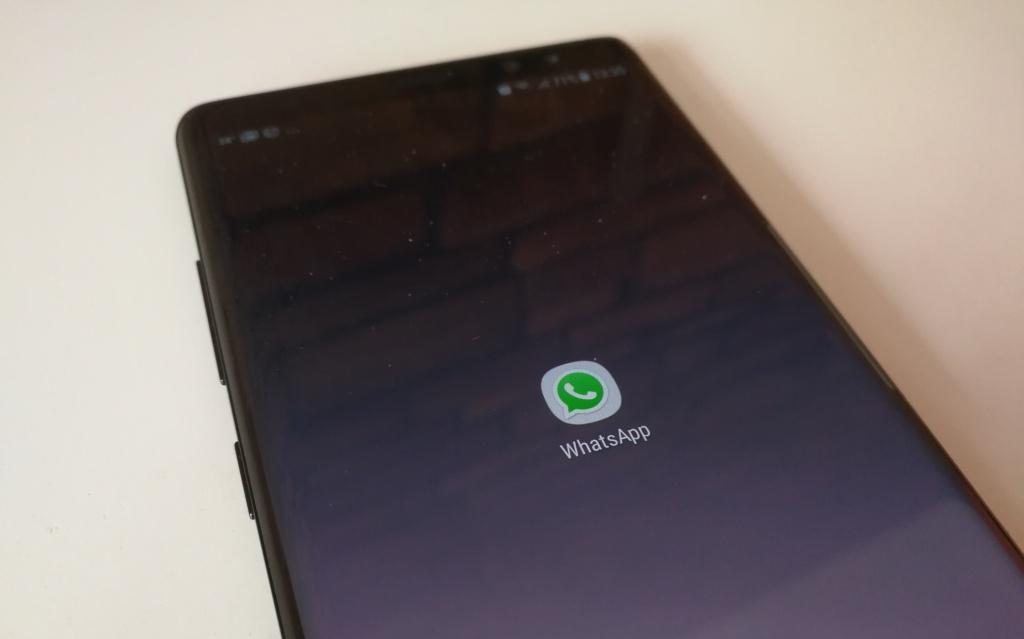 If you have ever wanted to delete WhatsApp messages that you have sent, you should be happy to know that it is now possible to do so. This is one of the most requested features and started rolling out to users last week to select users. You can delete a message if you have sent it to the wrong person or if it has a mistake.
To delete a message you have sent, just tap and hold the message and choose the delete option at the top. You can do this for both individual and group chats. When you choose the delete option, you will be presented with three options, "Delete for Me", "Cancel" and "Delete for everyone".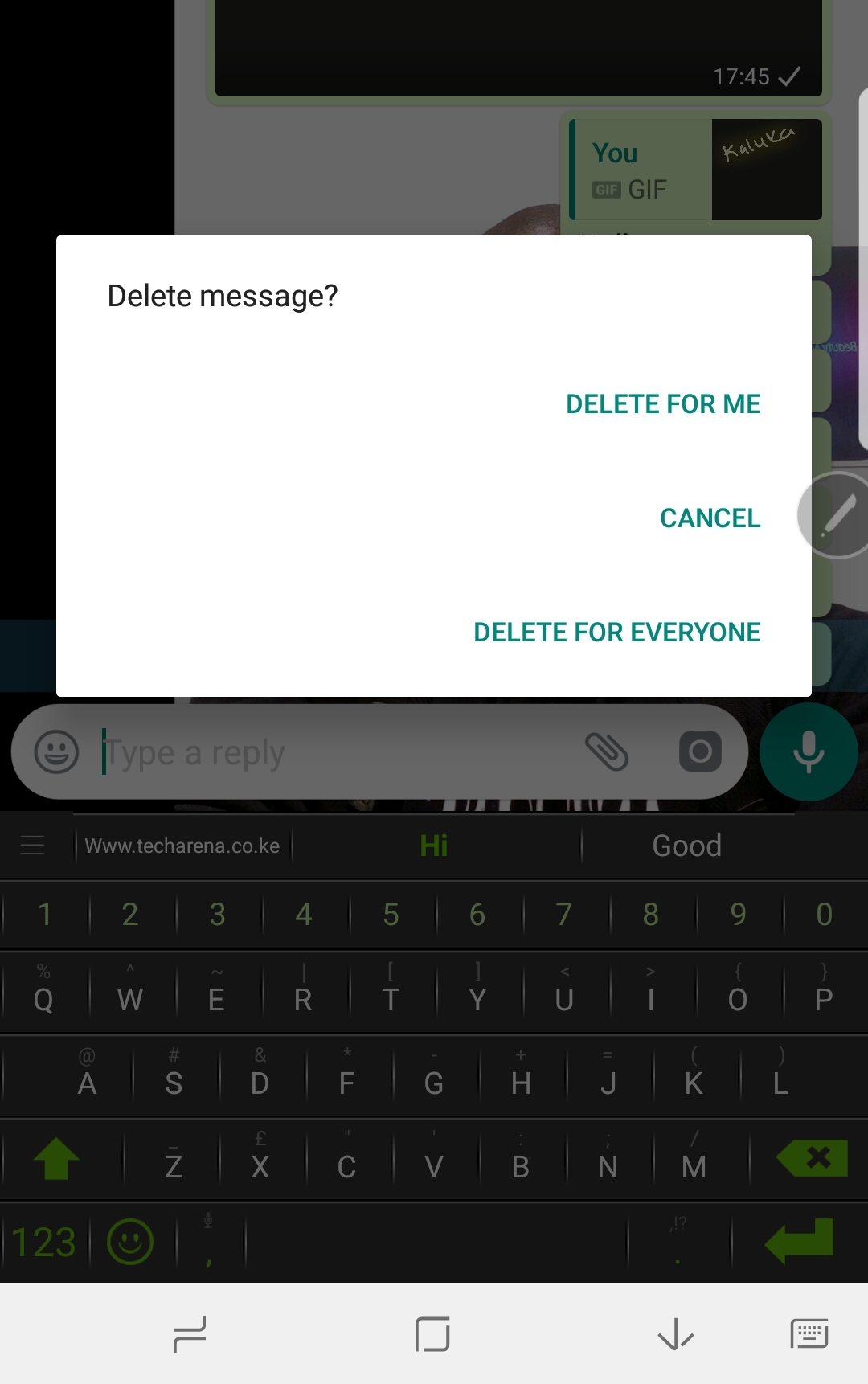 If you choose "Delete for me", the message will only be deleted on your end. This is the same option we have had for sometime on WhatsApp. On the other hand, if you choose "Delete for everyone", you will delete the message from recipients' chat windows. In addition to this, the message will be replaced by "You deleted this message" on your end and "This message was deleted" on the recipient.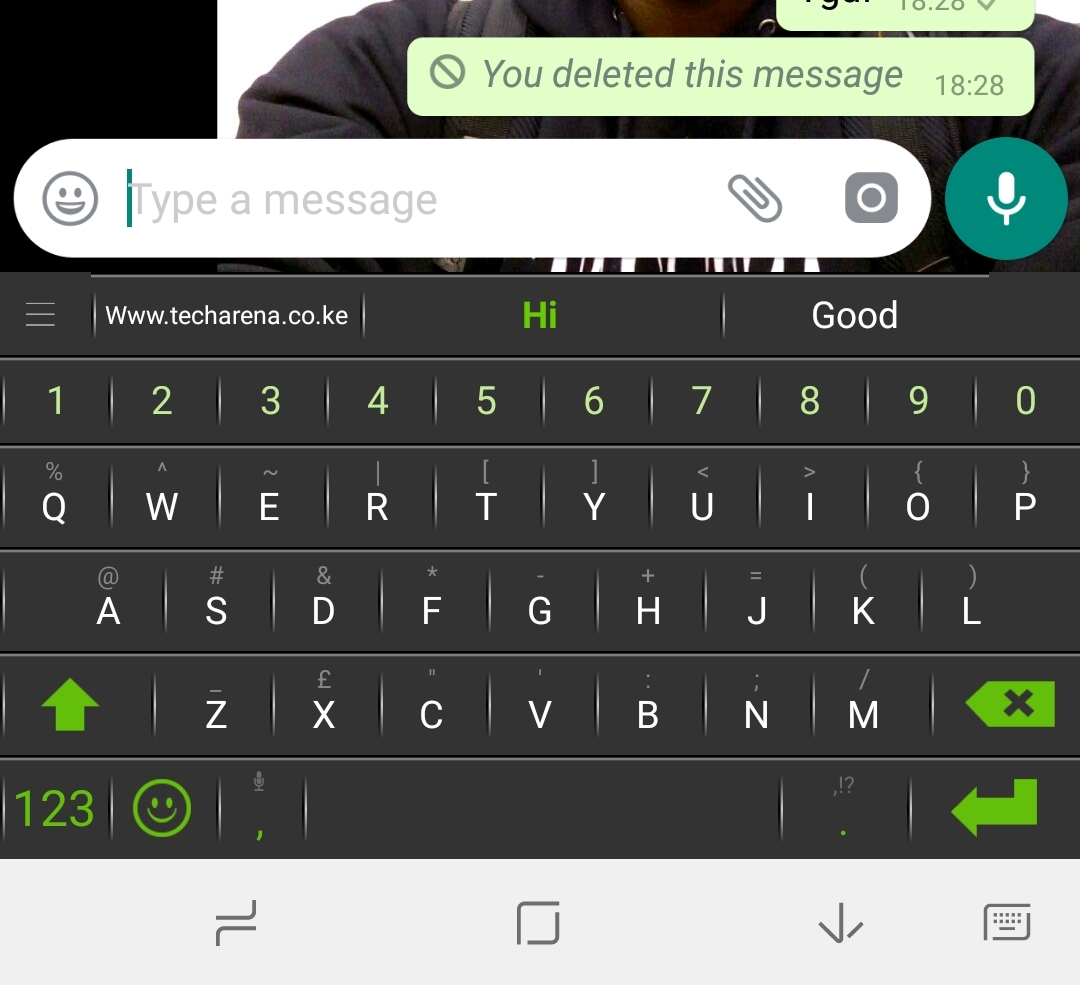 Now that we have covered the basics, it is important to know that the 'delete for everyone' option only works within the first seven minutes of sending the message. After that, you will not be able to delete the message even if the recipient has not read it. WhatsApp has also pointed out that deleting the message does not guarantee that the message will not be seen by the recipient. This can happen even if you delete the message on your end or if deletion was not successful. You will not get any notification if deleting for everyone is not successful.
To be able to delete messages for everyone, both you and the recipient must be using the latest version of WhatsApp for Android, iPhone or Windows Phone. This feature has just started rolling out and not everyone has it at the moment so don't be surprised if it doesn't work just yet.
Leave Groups Quietly
Now that we can delete messages we have sent, isn't it time for WhatsApp to make it possible for users to leave groups without broadcasting that to everyone? I think this is a much needed addition.
Also Read: How To Delete WhatsApp Messages That You Have Sent To Individuals And Groups