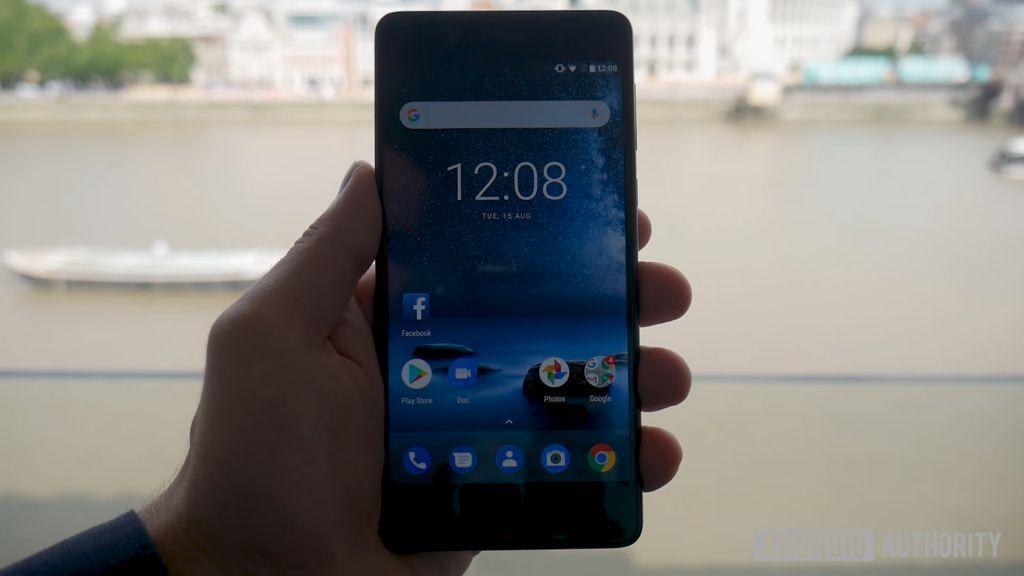 Not so long ago, HMD Global unveiled its latest Nokia smartphone, the Nokia 8. This is the fourth Android powered Nokia smartphone from the company and brings back the Carl Zeiss lens that we have associated with Nokia smartphones for years. The Nokia 8 also comes with a dual camera setup and is the first Android-powered Nokia phone with such a setup.
When the Nokia 8 was launched, it had Android Nougat pre-installed. The company said that this phone and all the other Nokia phones (Nokia 3, Nokia 5 and Nokia 6) will be getting Android 8.0 Oreo update at a later date.
It looks like we may get Android Oreo on the Nokia 8 sooner rather than later. Juho Sarvikas who is the Chief Product Officer at HMD Global has shared the first photos showing the Nokia 8 running Android 8.0 Oreo. Check out the tweet below.

The version of Android Oreo on the above tweet is still in beta and is about 1.3GB in size and is just not yet ready for the public. HMD has said before that it wants to be among the first manufacturers to push out this update and right now it is on track to do that. Its phones, including the Nokia 8, come with stock Android and these are likely to get the latest updates before most other devices from other manufacturers.
Even though HMD has not confirmed it, I expect this update to also roll out to the Nokia 3, Nokia 5 and Nokia 6 at the same time. The company has confirmed these devices will be getting the update and I expect all of them to get it at the same time.
Also Read: All The New Nokia Smartphones Will Be Upgraded To Android 8.0 Oreo