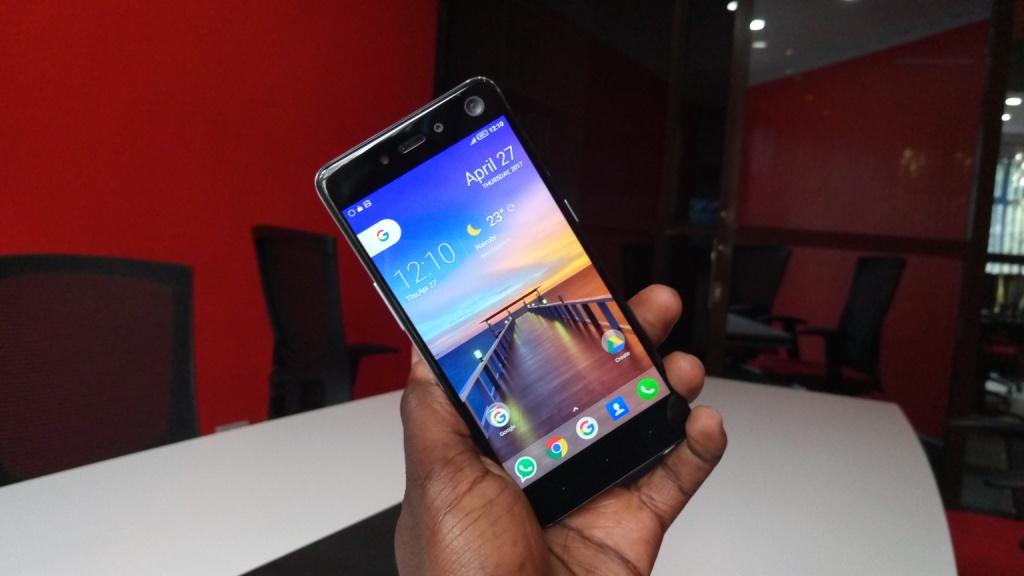 Camera performance is one of the features people look at when buying smartphones these days. These are the people Infinix is targeting with its S line of devices with the latest one being the Infinix S2 Pro. The first device in this series was the Infinix Hot S that was released last year. The S2 Pro is available in Kenya right now for Ksh 15,600.
With the Infinix S2 Pro, the company is targeting those who want a better selfie experience from their smartphones. There are not so many selfie centric smartphones within this price range  so the S2 Pro has a really good chance of being the smartphone of choice for those looking for the best selfie camera within this price range.
Selfie, Wefie and Main Camera
13mp+8mp, 13MP
The Infinix S2 Pro comes with two front facing cameras, yes two. We have seen a good number of smartphones with dual cameras at the back but very few with two front facing cameras. The two front facing cameras work independently with one being a normal selfie camera while the other one has a wide-angle lens that makes it easier to fit more people in your selfies, this is what Infinix is calling the Wefie camera.
The normal Selfie camera is a 13MP unit and it can take some pretty good shots. This is a 13MP camera so we sort of expected good quality pictures but my only issue is that indoor shots ae slightly overexposed. You may not notice this but being someone who plays around with different smartphone cameras every so often, I definitely noticed that. This is not that big of a deal but you may notice it when indoors. When outdoors, it is not that easy to notice the overexposure. Speaking of outdoors, the 13MP camera takes really great photos. It is one of the best selfie cameras within its price range (less than Ksh 16,000).
The Wefie camera is the 8MP unit with a wide-angle lens. This lens is what makes it easier to fit more people in your selfies. To switch from the normal selfie camera to the wefie camera is easy, all you have to do is tap on the icon an the screen, the icon to tap is circled in red in the photo below.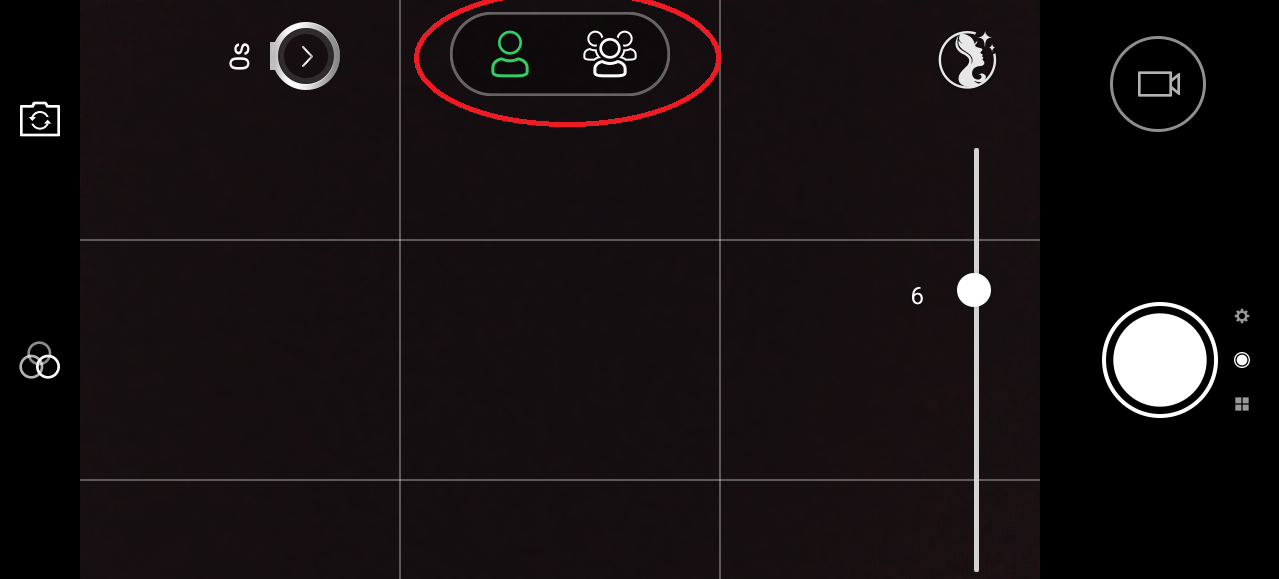 When you switch to the Wefie camera, you switch the lenses and can therefore get a bigger field of view. Even though the wefie camera allows you to fit more items in your selfies, the quality of photos is different when compared to the normal selfie camera. You will notice some shots appear slightly washed out and a bit dull. This is especially so when indoors and the lighting isn't so good. Overall, the wefie camera is a good addition, it makes it much easier and better to take group selfies.
The back camera of the Infinix S2 Pro is a 13MP unit that is quite impressive. It takes really good photos both indoors and outdoors in all lighting conditions. It has many different modes and even a manual one. This one allows you to control things such as ISO, White balance etc as you would in a professional camera. When in the manual mode, you won't be able to shoot HDR photos though. I don't think this is a big issue unless you really need those HDR shots.
Both the front and rear facing cameras can record videos at only 720p. The quality is good but I just think 1080p recording capabilities could have been better the unique selling point of this phone is its cameras.
Design
Sleek metal
Now that we are done with the cameras, let us look at everything else the phone has to offer and we will start with the design. The Infinix Hot S, launched last year, was designed to look good as it targets younger consumers. The S2 Pro picks up from that and does that really well. The phone looks and feels premium. It is slightly better than the Infinix Zero 4 that we reviewed back in March.
The phone has a metallic back cover that is non-removable. The front sits a 5.2-inch display is covered with 2.5D Glass that protects it from scratches and gives it a smooth feel. The power button, SIM and Micro SD card slots are on the right hand side of the phone while the volume keys are on the left. I don't have any problem with this as I find it easier to reach all the buttons at the same time even when using the phone with one hand.
At the top of the phone is the headphone jack with the Micro USB port and speaker grilles at the bottom. There are two speaker grilles but only one has the speaker, the other one is just for aesthetics. At the back is the 13MP camera with LED flash and the fingerprint sensor. The camera protrudes slightly at the back though, I was worried it would be damaged easily but this did not happen during my review period.
Display
5.2 inch, 1280 x 720 pixels
As I have mentioned above, the Infinix S2 Pro comes with a 5.2 inch IPS display. The one thing that may disappoint some people is that it comes with a 720p display, not Full HD 1080p. The 720p display is good in normal day to day usage but may disappoint you when consuming content if you are used to Full HD displays. Personally, I did not find this display to be a big issue, of course a Full HD one would have been better, but this one can do for now. With such a resolution, you can be assured that the battery will not drain very fast when using the phone.
The display is bright and vibrant even under direct sunlight. I did not experience any problems when using it and this is not something you can say about all smartphones under Ksh 16,000. I could easily use the phone under direct sunlight without straining my eyes. This display does not collect fingerprints or collect smudges as much so you will not have to wipe it every so often, this is a good thing.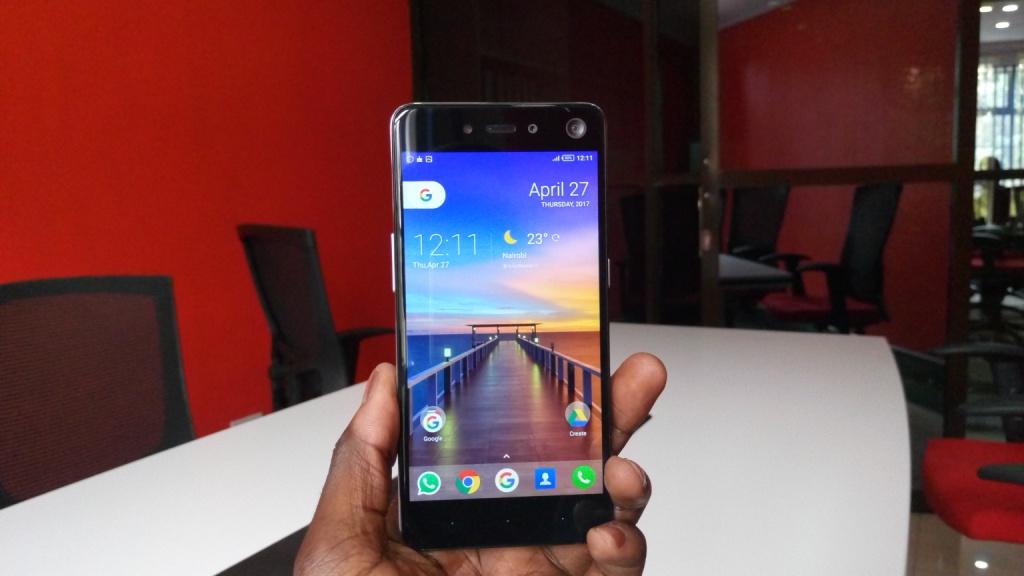 The one thing that I am impressed with is that the phone has physical navigation keys. This means that the home, recent and back navigation buttons are just below display and do not take any screen space. The only issue is that they are hard to see as they are not labelled. You will have a problem using them during the first few weeks of using the phone. I would suggest that Infinix properly labels them in the next phone and ensures they are backlit.
Software and Performance
Android 6.0 Marshmallow, 1.3 GHz MTK6753, 3GB RAM, Mali-T720MP
The Infinix S2 Pro comes with Android 6.0 Marshmallow out of the box but has been upgraded to Android 7.0 Nougat. When you switch on the phone for the first time and connect to the internet, you will get a notification to upgrade to Android Nougat. With Android Nougat, you also get XOS Chameleon v2.2 which is the company's own Custom UI that it introduced not so long ago. XOS is smooth on the Infinix S2 Pro and feels light from my experience.
Powering the Infinix S2 Pro is the 1.3 GHz MediaTek MTK6753 processor (octa-core). This processor is paired with 3GB of RAM that ensures performance is a breeze. With this, switching between apps and multitasking presents no serious problems. There is no lagging or slowing down when switching between different applications and this is always a positive thing. The phone can smoothly run demanding applications and games, if you run such apps on your phone, this phone is worth checking out.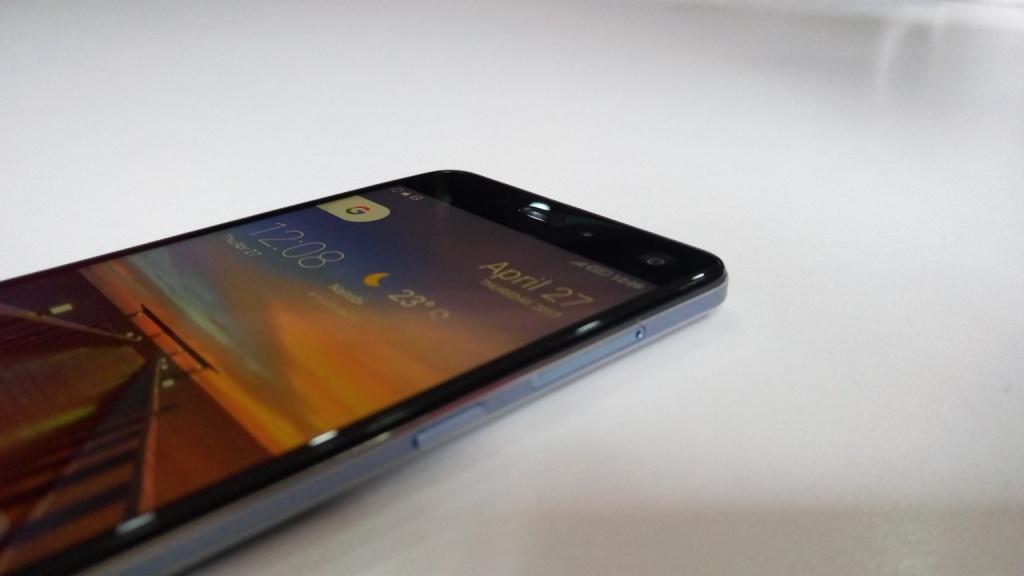 Storage space on the Infinix S2 Pro is 32GB, this is the base model that can be expanded using a microSD card. I found this to be enough, if you take lots of photos or store music on your phone, you can still use a MicroSD card for extra storage.
Running graphic intensive games on the Infinix presents no serious problems, games such as Asphalt 8 could run on this phone smoothly. Even with that said, I do not think this is the best smartphone for gaming, its screen size is a bit too small for me.
Battery
3000 mAh Non-Removable
The Infinix S2 Pro comes with a 3000 mAh non-removable battery. This battery can easily last you throughout your entire day and still leave you with some juice by the time you go to bed. I tend to have my phone connected to Wi-Fi most parts of the day and a few times it is connect to Safaricom's 4G network and I could still get the battery to last the entire day. This was even during days where I played a couple of games, made a few calls and spent most of my time on messaging apps including WhatsApp.
If you are a heavy user who is always on the phone, you may need to recharge your device before the end of the day.
Conclusion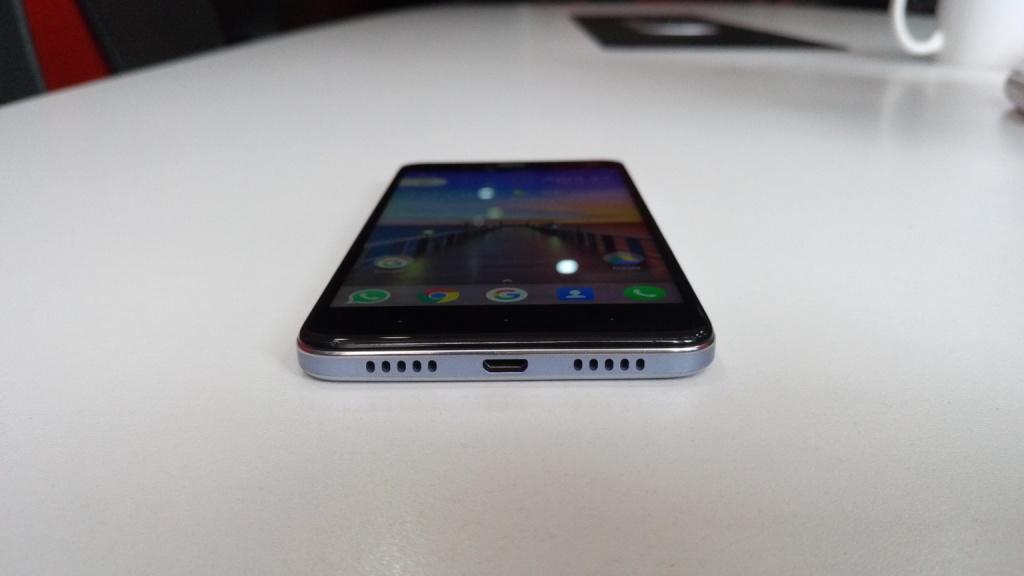 The Infinix S2 Pro is one of the best selfie cameras under Ksh 20,000. It really shines in the camera departments but is average in most other sectors. What this means is that if you are really into smartphone photography, this is one phone you should really look into. If you are not, it is still a phone worth looking into but there are a lot others that you should be checking out too.
Also Read: The Tecno Camon CX Review