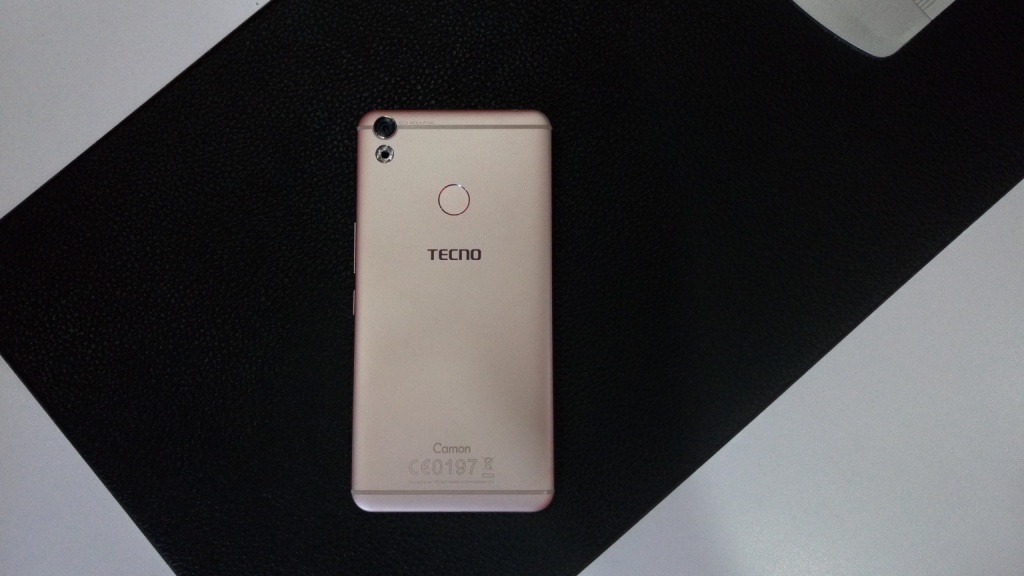 The Tecno Camon Series is the company's line that is made up of devices targeting those who want the best camera performance from their smartphones. This year, the Camon CX is that device, the phone was launched in Kenya about a month ago and is available in retail stores for Ksh 16,700.
The Tecno Camon CX is replacing the Camon C9 that was launched in 2016. The Camon C9 got our attention thanks to its 13MP front facing camera that is not something you can easily find on a phone that costs less than Ksh 20,000.
With the Camon CX, Tecno is hoping that it will satisfy the photography enthusiasts who want decent camera performance but are not willing to spend more than Ksh 17,000. I have been using the Tecno Camon in Kenya for a little over two weeks and this is what I think of it.

Design and Build
Full Metal Unibody
The first thing we are going to look at is the design and build of the Tecno Camon CX. The phone has a metallic back cover that is not removable. What this means is that you will not be able to remove the battery by yourself even if you want to. This is not a bad thing as it gives the phone a smooth and premium feel that I was really impressed with. It is much better that what we got on the Camon C9 last year.
Still on the back, Tecno has decided to go with a design that borrows a lot from the iPhone, well, almost. The back is super clean with the camera, quad LED flash and the fingerprint sensor. This is the design we should be getting on phones from Tecno, looks professional and if it were not for the Tecno logo, most people who saw me with this phone could not tell it was the Camon CX.
The phone itself feels slippery and you ought to be careful when you get it. You will get used to this and after a week you will be comfortable with its slippery nature. If you don't, Tecno has included a free flip cover with the phone that will make it easier to carry it around. This is a smart flip cover that doesn't give you much control except for the ability to switch on the flashlight and music controls.
The front of the Camon CX has the 16MP camera and dual LED flash at the top. These are the first things you will see when looking at the phone for the first time. The camera and flash are well defined and this is expected for a phone in the Camon series.
The screen is covered with 2.5D glass for extra protection and for the looks too. 2.5D glass has a unique look that is curved on the edges that gives the phone a different look compared to most other smartphones on the market.
The usual ports and buttons are included with the power and volume buttons on the right, the headphone jack at the top, the USB port and speaker grilles at the bottom.
Display
5.5 inch, 1920 x 1080 pixels, 401 ppi
The Tecno Camon CX is neither small nor big. It has a 5.5 inch IPS display with a Full HD resolution of 1920 x 1080 pixels. This is pretty much the standard if you ask me and is a resolution most people will be comfortable with. You get accurate colour reproduction in normal day to day usage and even when consuming content be it movies, videos or reading through your favourite blog, its TechArena I presume ?.
This display is quite good and never let me down during the review period. It is very responsive and does not collect fingerprints like the one on the Camon C9 did. I know that may not seem like a big deal but if you are like me, you are always on your phone and you do not want it to collect fingerprints with just a few minutes of using it.
The one thing I hate about this display, well, not hate but dislike, is that it has onscreen capacitive keys. I don't get the pint of this, there is enough space at the bottom of the display to have the navigation keys so having the on the screen does not make sense. Having the capacitive keys on the display takes up some screen real-estate for no reason.
Another issue I have has to do with the sensors above the display. You see, in most of my phones I prefer setting the brightness to adapt automatically to my surrounding and the Camon CX is not any different. The issue I have is that the brightness isn't that fast is adapting to changes in lighting. Case in point is when I take the phone from my pocket, it takes a few seconds before it adjusts perfectly to the surrounding and sometimes I have to lock the screen just for it to adjust. This is not that big of a problem but it was an issue for me. Using a different sensor can solve the problem and improve user experience.
Software and Performance
Android 7.0 Nougat, 1.5 GHz Mediatek MT6750T, 2GB RAM, Mali-Mali T720
Now to the part most people will be interested in, how it performs. First of all, you have to give it up for Tecno for having Android Nougat on the Camon CX. The company is not usually very quick when it comes to embracing new Android variants but with the CX it has managed to do so. In addition to this, the phone comes with HiOS 2.0 on top. I have never been a fan of HiOS, it just doesn't have that one thing that it does very well so I don't see the point of having it around except for differentiating Tecno phones from other smartphones on the market.
My ranting of HiOS aside, performance on the Camon CX is quite good. The phone handles most tasks with much ease. The 1.5GHz MediaTek processor paired with 2GB of RAM is a good combination for everyday usage. Even with that said, I noticed that the phone slowed down a bit when switching between apps and when playing games. If you are always multitasking, you will notice this but I don't think this can be that big of a deal to be a deal breaker unless this is very important to you. All I think Tecno should do is use a bigger RAM next time.
Also Read: The Tecno Camon CX Specifications And Price In Kenya
Camera
16MP back, 16MP front
The Tecno Camon CX is a camera phone, with that said, the camera is probably the most important thing about it. The phone comes with a 16MP unit at the back and a 16MP one in front, quite a unique and balanced combination.
The 16MP unit at the back takes some decent shots and has a unique quad LED flash ring to make sure photos you take when the lighting is not food are worth sharing. The quad LED flash ring just means that instead of the single LED flash we are used to seeing on most phones, the Camon CX has 4 of those. Below are some samples.
The front facing camera is where the magic happens. The shots taken are quite vivid and accurate, no over processing of photos, what you see is what you get, of course with some minor changes. The front facing camera has dual LED flash to ensure you have enough lighting when taking photos in not so well lit areas. Speaking of this, the Camon CX still struggles when taking photos when the lighting in not so good. For a phone whose main selling point is the camera, this is a disappointment, I expected better. The Megapixel count is higher but this cannot be said for the camera performance. I think Tecno should try and improve this with the next phone. Having a front facing camera that performs exceptionally well when the lighting is bad is an advantage.
Still on the front facing camera, the lens used is a normal one and this means that fitting many people in your selfies will not be easy. There is a feature called "wide angle selfie" that can help with this but I did not get it to work as expected. Basically, what it does is it works like the panorama feature and allows you to take a photo and move the camera left and right to include more people or things in your selfies. As I have said, it did not work that well for me.
Battery
3200mAh Li-Ion battery
No one wants to have a phone that they will keep charging every few hours. The Camon CX has a 3200 mAh non-removable unit that I did not have any issues with. I could easily get it to last through the whole day without recharging it. This was possible even with heavy usage where in most cases I was connected to the internet via Wi-Fi or mobile data (Safaricom's 4G). Tecno has always made phones with batteries that last long and the Camon CX is not different.
This battery supports quick charging and you can quickly get it from 0 to 100% in less than an hour. This is useful when you are in hurry and you do not want to carry a power bank with you.
Conclusion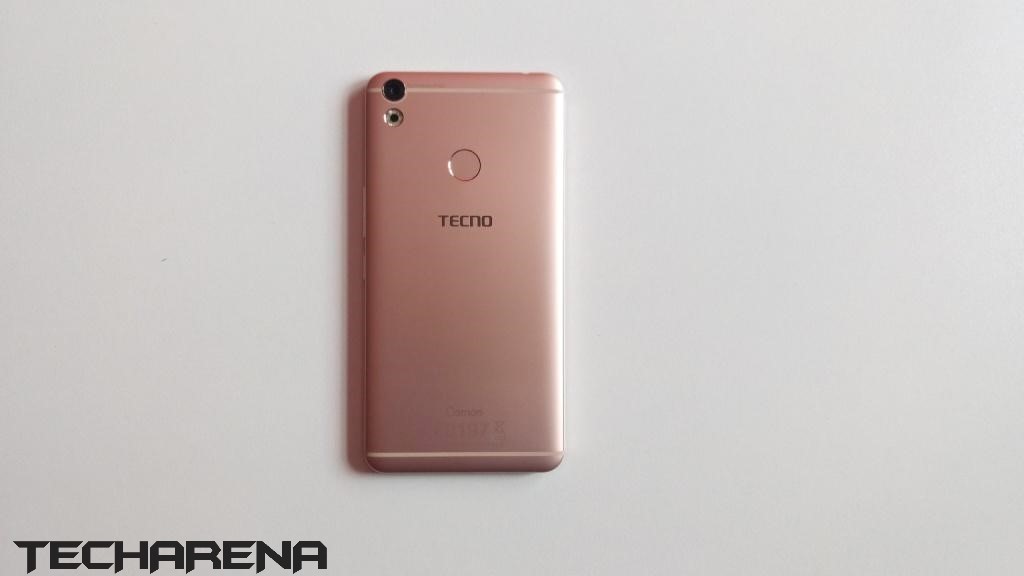 The Tecno Camon CX phone for those who are looking for decent camera phone for less than Ksh 20,000. The phone takes some decent shots with both cameras when the lighting is good. Even with bad lighting, you have LED flash (4 at the back and 2 in front) to help out. The camera does not have that many features from the settings area but since this phone isn't meant for the pro-photographers, those who buy it will not complain.
For performance, the Camon CX handles everything you throw at it. There are occasional lags when opening heavy applications or when multitasking but everything else is a breeze.
Also Read: Tecno Camon C9 Review