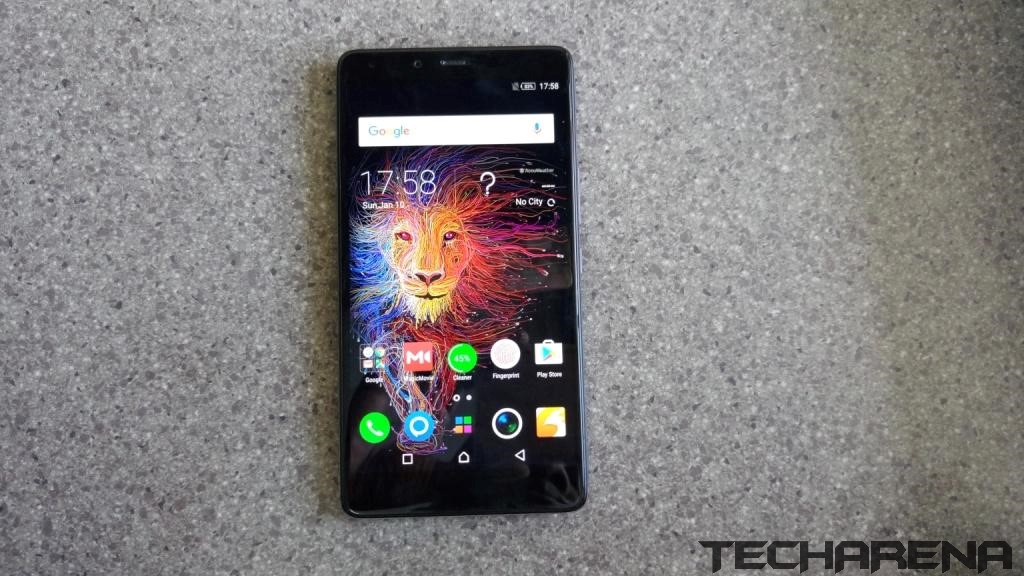 Late last year, Infinix launched its latest flagship smartphone, the Zero 4, in Kenya. This was not the only smartphone the company had as there was a bigger version, the Infinix Zero 4 Plus. The Infinix Zero 4 Plus went on sale in Kenya earlier this year and I have been using this phone as my primary smartphone for the last one month.
The Infinix Zero 4 Plus is a much bigger version of the Zero 4. These two phones are similar in more ways than one but are still very different in my opinion.
Having used the Infinix Zero 4 Plus for the past few weeks, I am in a position to point out the good and the bad of this device.
At the moment, the Infinix Zero 4 Plus is available in Kenya for Ksh 27,000.
Also Read: Infinix Zero 4 Plus Unboxing And First Impressions
The Design
Bulky with a metallic body
The Infinix Zero 4 Plus has a full metal build that gives it a premium touch and feel. This is the same material you will find on the standard Zero 4. The back panel feels a bit slippery and the phone's big size does not help out. If you feel like the phone will slip when you are using it, don't worry, there is a transparent back cover included that will help you out.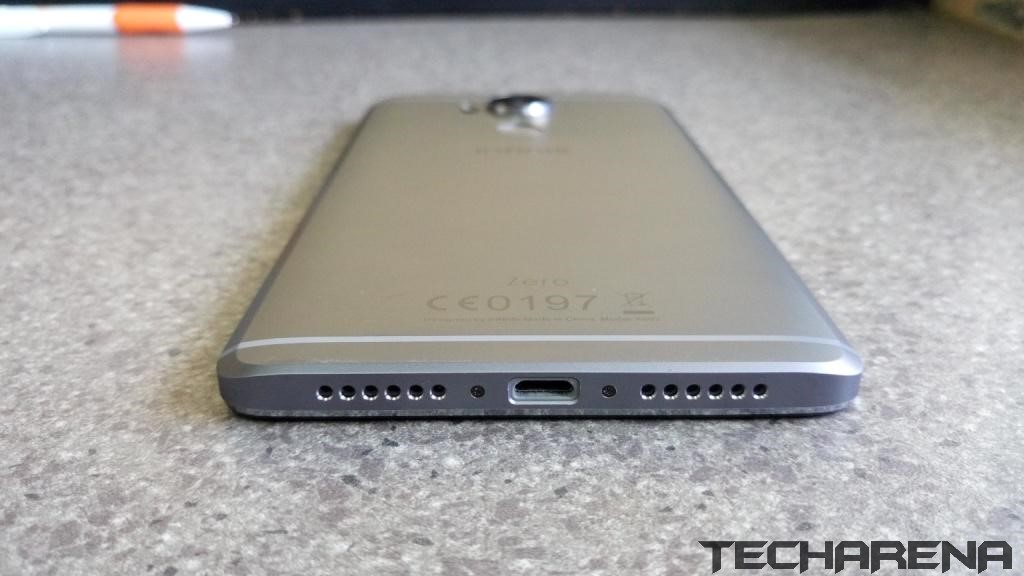 Even with the back cover, the Zero 4 Plus looks absolutely beautiful. This is a flagship smartphone from Infinix and is expected to look good. The edges are slightly curved to make it easier to hold the phone with just one hand. The usual ports and buttons are included with the power and volume buttons on the right and the microUSB port and speaker grilles at the bottom and the headphone jack at the top. The SIM card and microSD card tray is on the left.
At the back sits the massive 20.7MP camera with the fingerprint sensor just below it. The camera protrudes out of the frame slightly and feels as if it can be damaged easily. I didn't damage mine during my review period so this was probably just me worrying for no reason. The fingerprint sensor is very fast and responsive. I had no issues with it.
Overall, the Infinix Zero 4 Plus has a premium feel thanks to the metallic back cover. Even though it is bulky, I did not find it uncomfortable to carry around. Comparing this to the Infinix Note 3, another phablet from the company, you will definitely notice that the Zero 4 Plus is more premium
Display
5.98 inch, 1920 x 1080 pixels, 401 ppi
The Infinix Zero 4 Plus has a 5.98 inch IPS display with a resolution of 1920 x 1080 pixels. This is the same display as the one on the standard Zero 4 and the only difference being the size and the resolution. The Zero 4 had a 5.5-inch display with a resolution of 1280 x 720 pixels.
The display on the Infinix Zero 4 Plus is covered with 2.5d glass and Corning Gorilla Glass 4. With these two, the display looks and feels good and is protected from scratches. The 2.5d glass makes the display look slightly curved and this makes the phone look even better.
This is a huge display and is thus perfect for media consumption. Its size makes it the perfect device for watching movies/videos. Keep in mind that this is a full HD display so the video content consumed through it is quite good. If you are into consuming written content, the size of this display is also perfect for that. It is also very vibrant both indoors and outdoors. I did not have any issues when it came to seeing what was on the display no matter where I was.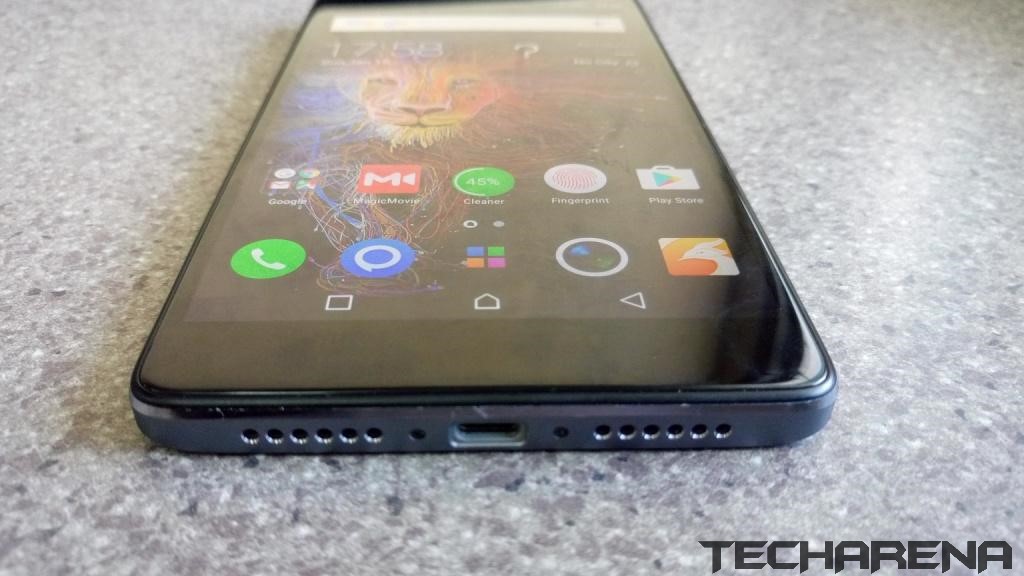 Another good thing about this display is that it is very responsive and does not collect fingerprints. This is a plus and goes well with the premium status of this phone.
Viewing angles are also great and I could not see any colour distortion when doing this. Having a huge display with great viewing angles is a plus for the Infinix Zero 4 Plus.
Also Read: The Infinix Zero 4 Vs The Infinix Zero 3
Software and Performance
Android 6.0 Marshmallow, 2.1 GHz Helio X20, 4GB RAM, Mali-T880
In terms of the software, the Infinix Zero 4 Plus comes with Android 6.0 Marshmallow with XOS UI on top. XOS is the company's custom UI that it uses to differentiate the phone from other Android devices out there. XOS is light and runs smoothly on the Zero 4 Plus but other than that it is not very different from other UIs. It is not intuitive and besides the looks, it isn't that different in my opinion.
Powering this phone is the 2.1GHz HeliO X20 processor from MediaTek. This is a deca-core processor so you know performance is a breeze. This processor is paired with 4GB of RAM and this ensures the phone performs as expected, opening apps, switching between apps and multitasking is smooth. Not once did I notice the phone slowing down during my review period. Even running demanding applications did not slow down the phone.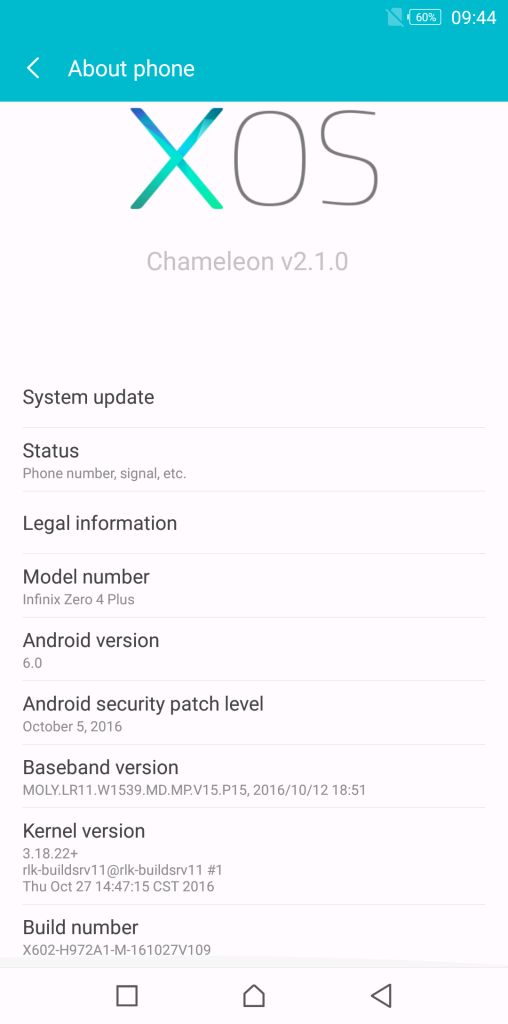 For graphics, the Infinix Zero 4 Plus has the Mali-T880 GPU that handled everything I threw at it without any issues. I managed to play intensive games including Asphalt Xtreme and the phone did not slow down at all. This is commendable for a flagship device from Infinix and is the sort of performance you expect if you are going to buy such a device.
The Infinix Zero 4 Plus is the kind of device that is designed for heavy users who push their phones to the limit. I did this from time to time and it did not slow down or lag even once.
Camera
20.7MP back, 13MP front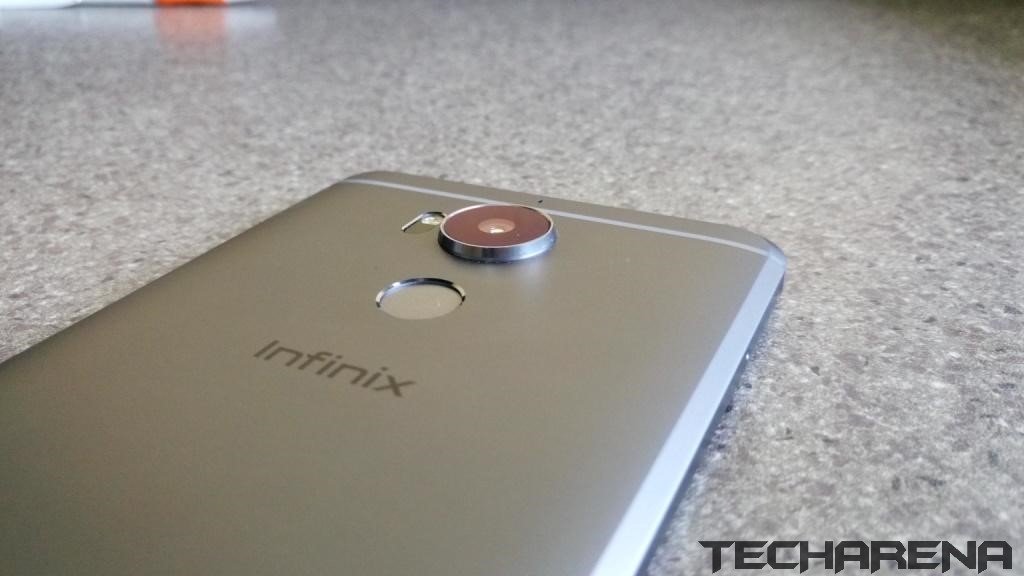 Infinix Zero devices are known for their superior camera performance and the Zero 4 Plus does not disappoint. It has a 20.7MP camera at the back with optical image stabilization. The Infinix Zero 4 and Zero 4 Plus are the first smartphones to have cameras with optical image stabilizations.
The back camera on the Zero 4 Plus takes some very good and clear shots but I feel that they are a bit overexposed when you are taking the shots. Most people will not mind this but the professional photographers will notice the overexposure. Even with that said, I have to say the photos you will capture with this camera are very good and worth sharing.
The 13MP front facing camera also takes some good shots in all lighting conditions. It has flash support that will ensure the photos you take in low light conditions are not so bad.
Battery
4000 mAh non-removable battery
In this day and age, we all want a smartphone that is a beast when it comes to performance and has a bigger and long lasting battery. No one wants to have a phone that performs well but they have to charge it every few hours.
The Infinix Zero 4 Plus is the smartphone that performs very well but you do not have to charge it after every couple of hours. It has a 4000 mAh battery that could easily last me through my entire day and still have some power left when I went to bed. Keep in mind that I use my phone a lot and I almost always have it on and in use during the day. I also spend most of the time online either using Wi-Fi or Safaricom's 4G network that this phone supports. If you are not always playing around with your phone, you can easily get the battery to last for two days or more.
The Infinix Zero 4 Plus supports quick charging and this will save you some time when charging the massive 4000 mAh battery it comes with.
Conclusion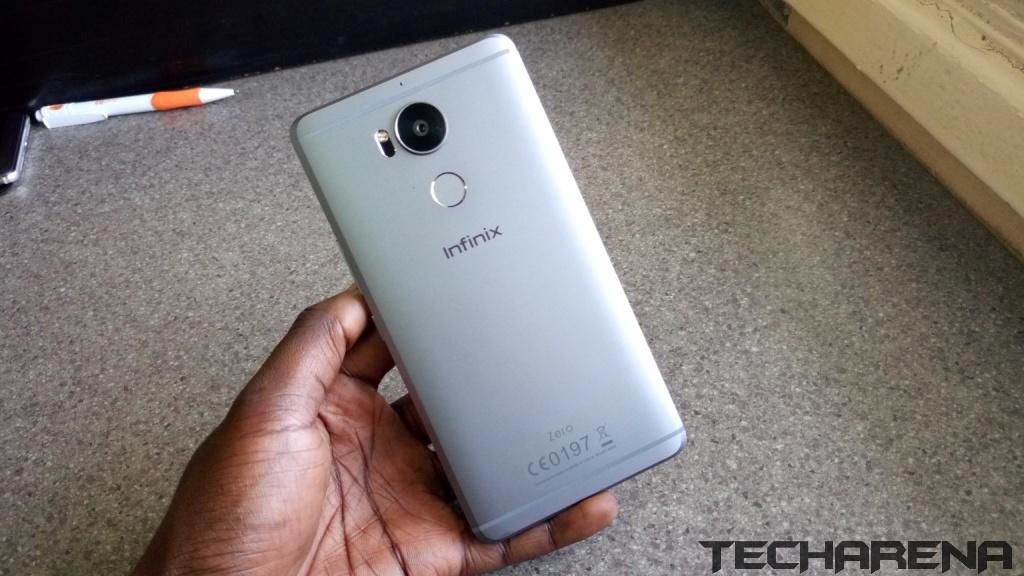 The Infinix Zero 4 Plus is a smartphone you should consider if you are looking for a phablet. It handles both light and heavy tasks without any problems and this is something consumers are looking for. At no time during my review period did it disappoint me, it handles every task I initiated without any lag. With such performance, you expect the battery drain to be unbearable but not with the Zero 4 Plus. It has a battery that can last you for a day or two.
With its size, the Zero 4 Plus is perfect for media consumption. its display is so good and very bright to be used indoors and outdoors. If you have been looking for a device with such a display, you should look into the Zero 4 Plus.
Lastly, the Infinix Zero 4 Plus should be on your list if you are looking for a camera phone that will not disappoint. It has powerful cameras that you can use in all lighting conditions and not be disappointed.
Also Read: The Infinix Zero 4 Review