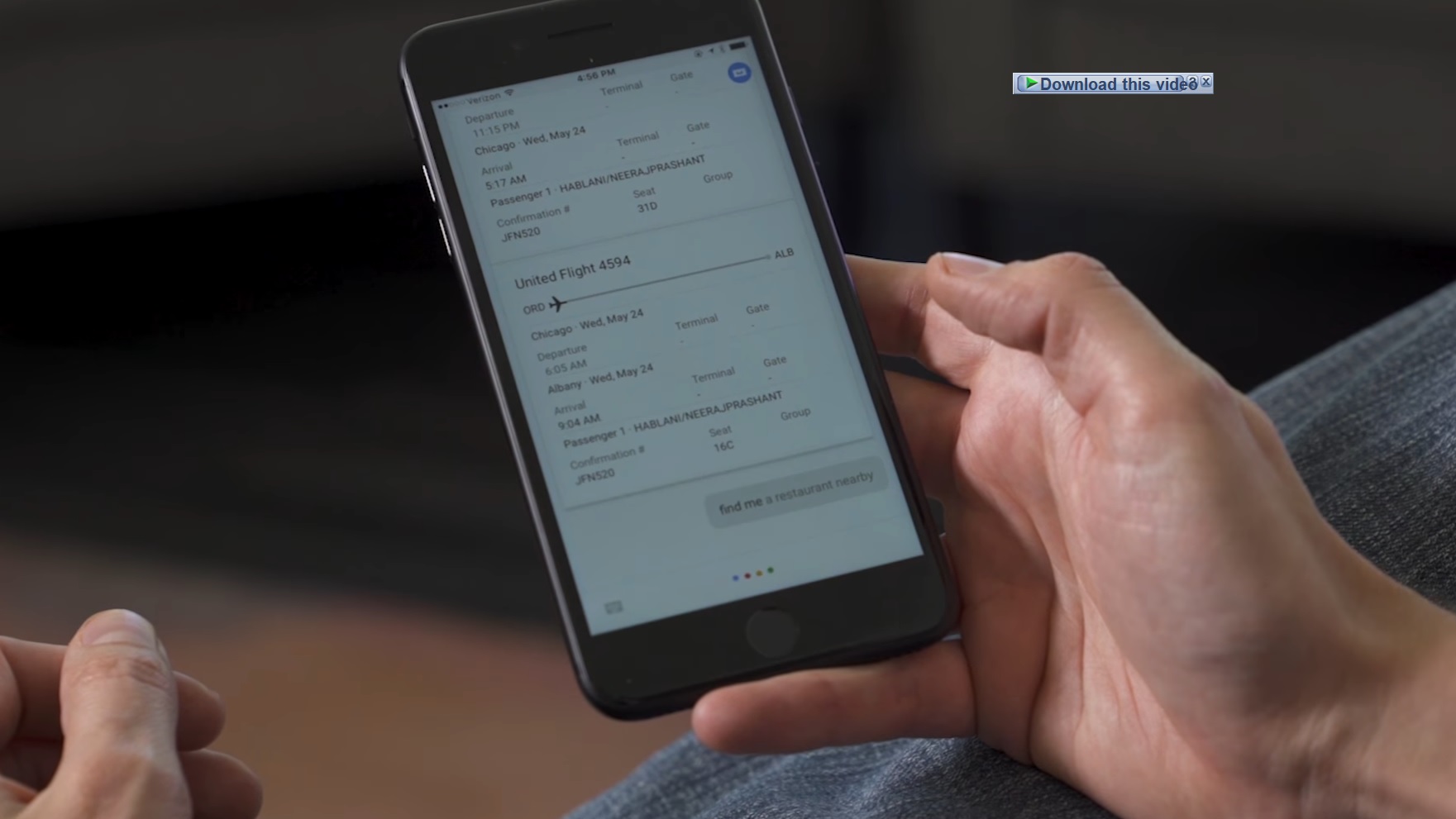 A few days ago, we told you that Google had plans to take its latest digital assistant, Google Assistant, to iOS. The assistant has been available in a few Android devices, specifically those running Android Marshmallow and Android Nougat.
At Google I/O yesterday, the company announced that iPhone users are now able to use Google Assistant. Google Assistant for the iPhone comes as a standalone app and does not come as an update to Google Search as some people had expected.
How to Get Google Assistant on Your iPhone
To get Google Assistant on your iPhone, you will have to download another app, different from the Google Search app. Since Google Assistant isn't embedded in the Search app, this step is crucial, you need the separate app. Given that Apple is not allowing deep integration between third party digital assistants and iOS, users will end up with a digital assistant that lacks features you can find on Siri. If Apple decides to open its API much wider, we may see a richer app that what we get at the moment.

With that said, the basic Google Assistant app for the iPhone is still useful. It is able to play songs in a set of music apps, open applications and perform searches. With that said, you may be wondering, isn't it similar to the Google Search app? Yes, it is to some extent. The two apps share some similarities but are different given that it is more of an assistant than a search app.
For those who are looking for this app, you will find it listed as "Assistant" on the iTunes App Store under Google, Inc. This app is made for the iPhone but should work on the iPad without any problems. If you have the iPhone or iPad, you should be heading to the App Store to grab this app right now.
Also Read: How To Check If You Have Google Assistant On Your Phone And How To Enable It