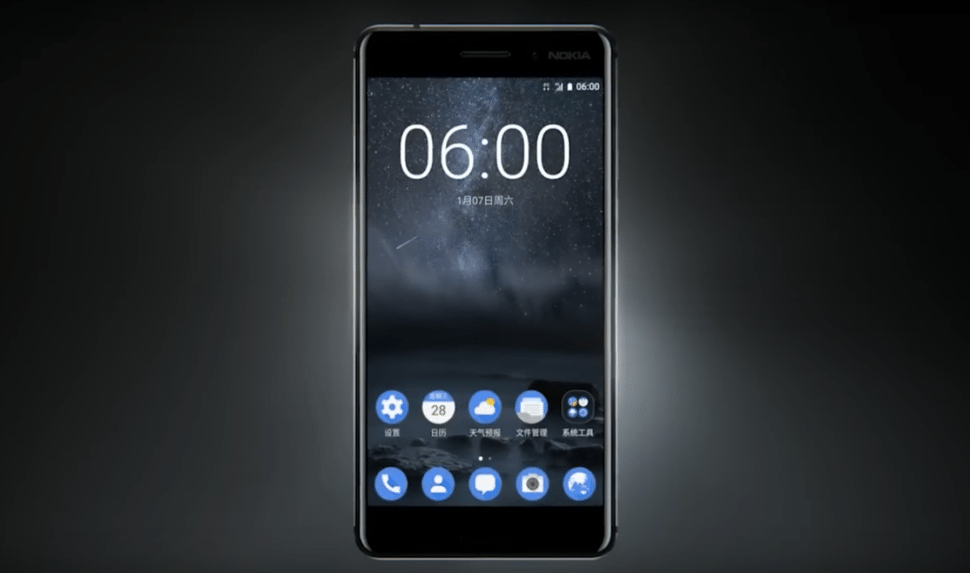 The Nokia 6 is one of the new Nokia branded smartphones that HMD Global plans to launch this year. The phone is already available in some markets as the first Nokia smartphone that comes with Pure Android. Besides the Nokia 6, HMD Global also unveiled the Nokia 3 and Nokia 5 smartphones at Mobile World Congress.
When the Nokia 6 was launched, it came with Android 7.0 Nougat but that device is getting updated with Android 7.1.1. We expected this to happen as HMD promised that the new Nokia smartphones it will be releasing will be getting the latest Android updates. This is particularly exciting when you consider that the Nokia 6 is a mid-range smartphone and we rarely see these devices updated this fast.
Android 7.1.1 for the Nokia 6 brings with it a number of new feature to the smartphone including the April security update. This is something of a positive given the fact that most other recent smartphones on the market are still getting the March security updates.

HMD Global has previously said that manufacturers not updating their devices with the latest updates has led to fragmentation that we see on the Android market. This is very much so when you look at entry level devices and some mid-range ones, some never get updated at all. The company said that it is taking a different route and that it will work closely with Google to ensure to latest updates get to its devices in time.
Just to remind you, the Nokia 6 comes with the following specs.
Also Read: HMD Global To Launch All The Latest Nokia Smartphones In 120 Countries Between April And June This Year