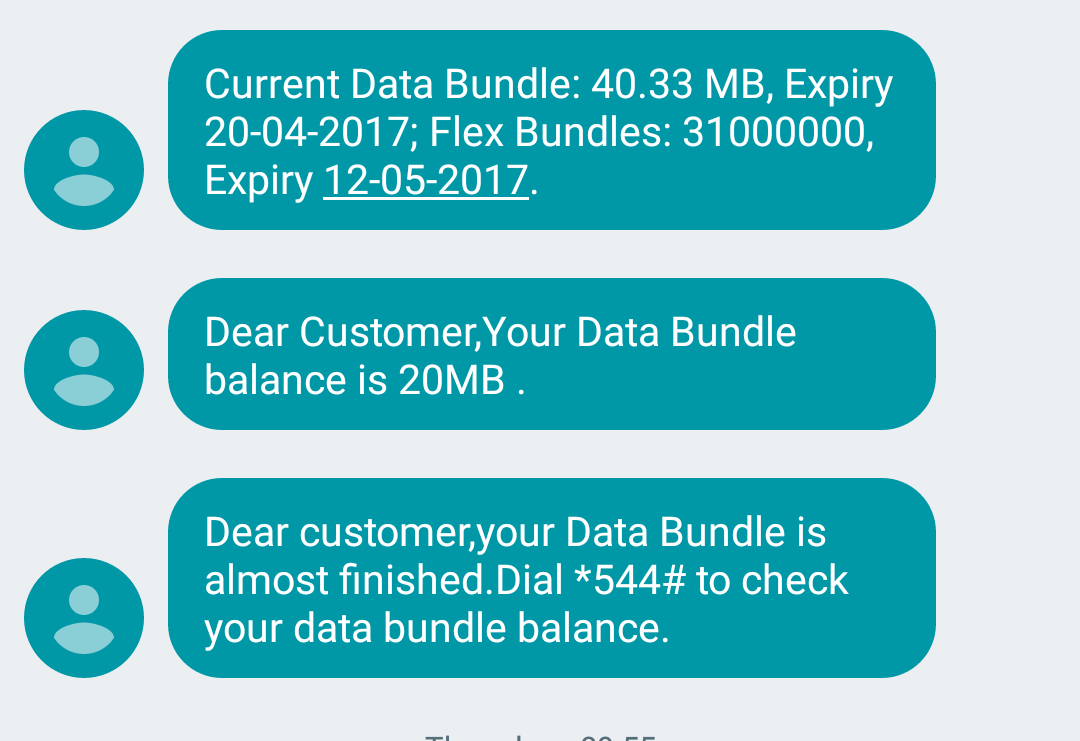 Over the weekend, some people who have been using Safaricom were not happy as they claimed that their data bundles depleted faster than it normally would. This is not the first time this issue has been raised, we have heard about it before from both Safaricom and Airtel users and am sure this is not the last time. The problem when you raise the issue with the network provider is they will give you a generic answer like this "data billing is based on volumes of total upload & download and not time spent online."
With the response above, there is nothing much they can do and they never offer to look into it and there are no measures (that we consumers know of) that we may follow to confirm there was no mistake on their end. To be fair to the network providers, sometimes as consumers we end up using the data but we are worried because it was depleted faster than it normally would. This is the case for those using 4G internet, the network is so fast and more data packages are downloaded per second that with 2G or 3G internet.
Back to the point of this post, what steps should you take to save mobile data on your smartphone. This post is targeting those using Android as this is the OS I am currently using. This post may not address your particular case especially if you feel your data has been "stolen" by your network provide. If this is the case, contact your network provider to get help.

How do I save my Safaricom bundles?
If you are always wondering, what is eating my data bundle? There are a few things you can do to use your data for long.
Identify Data Hungry Apps
When you feel like your data is somehow vanishing without you using it, try finding out the applications that are using most of the data. This is the first step to take as you need to know what apps are using most of your data before taking the next steps. Finding out the apps using your data on Android is easy, got to Settings > Data Usage. This option is available under the 'Networks & Connections' tab but some manufacturers bury this option deep in the settings page, If this is the case, just search for 'data usage' under the settings page and you will get it. There are third party apps that can help you with this but I don't recommend them.
Restrict background data
Once you have spotted the apps that chew up your data, it is time to deal with the culprits. The first option is to disable background data on the notorious apps. For example, in my case below I have noticed that WhatsApp has used so much of my data in the background, I can tap on the app and I will be taken to a new tab where I can choose to stop the app from using mobile data in the background. Keep in mind that disabling background data may affect the functionality of some applications.
Restrict App Syncing
According to Google "Apps automatically refresh data, and your device automatically gets notifications about updates." This means that there is a possibility that the apps can eat up your data without you even noticing it. Even with that said there are some apps that need this if you are to use them effectively. This means it is all on you to choose which apps to allow to sync and which ones to restrict depending on your usage. You can restrict individual apps by going to Settings > Accounts and see the accounts you have. You can tap on the three dots on the top right section to enable or disable auto-sync.
Prevent Automatic Updating of Apps
On Android, you have the option to automatically update your apps to new versions when they are available. The good thing is that most of the time auto updating is enabled over Wi-Fi only and not on cellular data. Even with this, you may have made some changes and allowed apps to automatically update on both cellular and Wi-Fi connections. To find out the setting on your phone, go to the Play Store > Settings > Auto update apps. Choose the option suitable for you, preferable the last one "Autp-update apps over Wi-Fi Only".
Enable Google Chrome Data Saver
Google Chrome on Android has a neat feature that can help you save on data if you regularly use the app. According to Google "When you use Data Saver, most of your web traffic goes through Google servers before being downloaded to your device. Less data gets downloaded to your device, because Google servers will compress it." If you have a slow connection, this feature will simplify the page to save data and thus load faster.
Chrome's Data saver works on all websites except those secure pages that start with https:// or when you are browsing in incognito mode.
Use Pocket to Save Data
If you use Chrome or any other browser to read through blogs on a regular basis, you can use apps such as Pocket to save these pages when you have an active connection and read them when offline. This means that you will not have to load a new webpage every time you want read the latest posts from your favourite blogs as long as you have saved them in Pocket.
Stop Videos from Autoplaying when scrolling
If you are always on Facebook or Twitter you may have noticed that videos tend to start playing when you are scrolling. Most of the social media platforms that support videos have the option to prevent videos from autoplaying when you are scrolling. Find the setting for your social networking platform of choice which is mostly under the video section in the settings page.
Use Lite Versions of Twitter and Facebook
Still on social networking, if you really want to use less data and still use the platforms, you can choose the 'Lite' versions of Facebook and Twitter. Facebook has a dedicated Facebook Lite app that you can get on the Play Store while on Twitter, just type "mobile.twitter.com" on your browser and log in. You can enable data saving when you are logged in.
Offline Viewing on Video Streaming websites
If you have any subscription with video streaming websites such as ShowMax and Netflix, you do not have to use up all your data when watching your favourite shows. Both these platforms have the option of downloading videos if you are using their apps and watching them later. You can choose to download the shows when on Wi-Fi and watch them later when you do not have a Wi-Fi connection.
The above steps are just the main ones to employ to reduce cellular data usage on your phone. The main thing you have to do is figure out the apps and activities that are eating up your data and find out ways to reduce that. Feel free to share with us any ideas that you feel we left out.
Also Read: Android Beats Windows To Become The Most Popular OS In The World