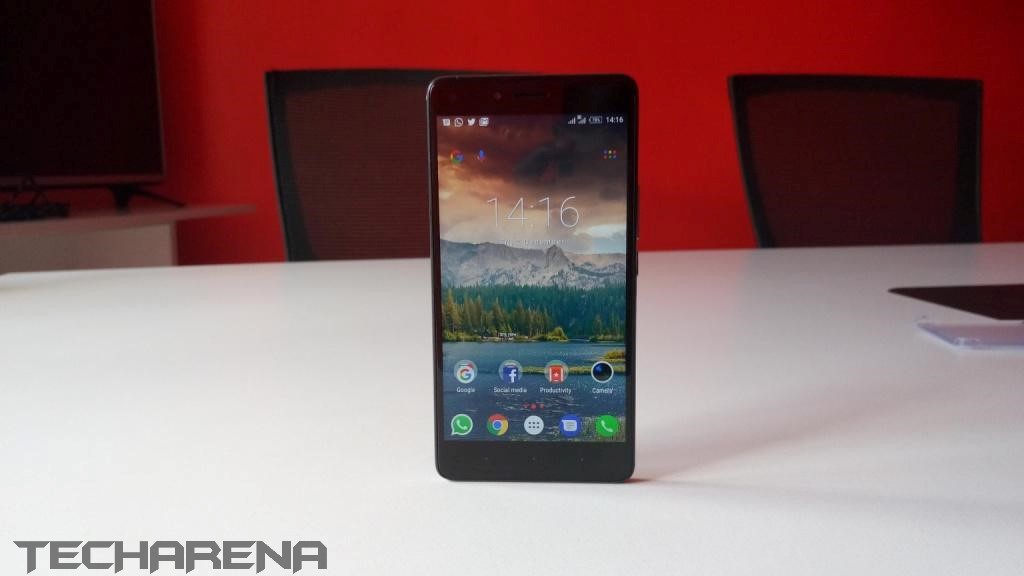 20 Days with the Infinix Zero 4
Infinix has three main smartphone series on the market, the Hot series, Note series and the Zero series. The Zero series is the company's flagship line and is made up of its most expensive devices known for their superior cameras. The lastes device in this line up is the Infinix Zero 4 that has been available in Kenya for about three weeks now.
I have been using the Infinix Zero 4 as my main smartphone since then and this is what I think about it. The Zero 4 succeeds the Zero 3 that came out last year. We liked almost everything about the Infinix Zero 3 except its battery and overheating issues. With the Zero 4, I was keen to see if Infinix has fixed the issues.
The Infinix Zero 4 Looks the Part
Metallic Unibody
When taking out the Infinix Zero 4 out of the box for the first time, you can't help but notice how good looking it is. These day, we don't just buy smartphones for their functionality, how they look also determines which ones we go with and which ones we don't. The Zero 4 is one phone that you will not regret buying.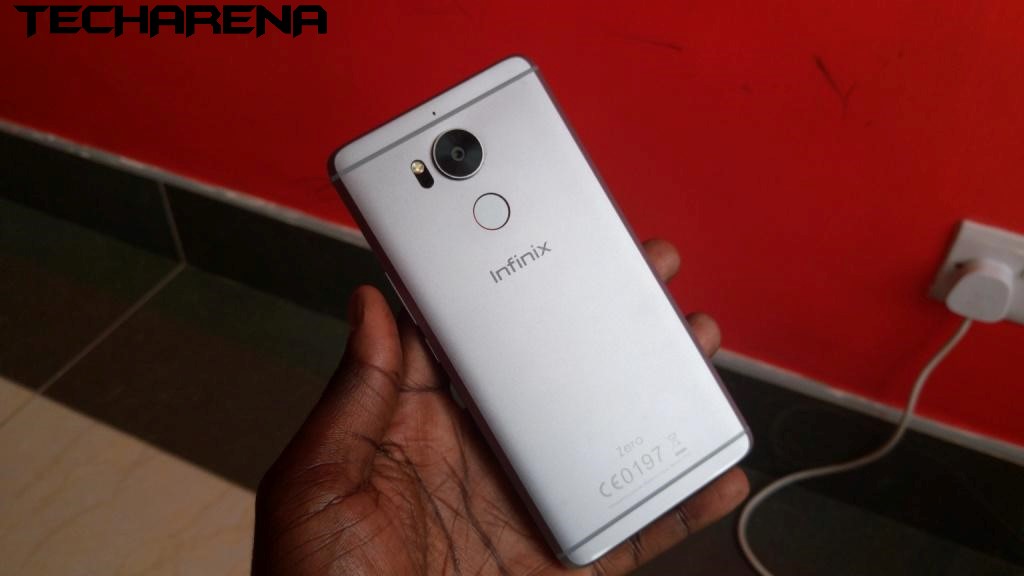 The back of the Infinix Zero 4 is made of metal that feels a bit slippery. The good thing is that Infinix has included a transparent cover that can help with that. Still at the back is where you will find the 16MP camera with dual LED flash and the fingerprint sensor. The camera's protrusion at the back is significant and feels delicate and can easily be damaged. This did not happen during my review period so I guess I was scared for no reason. The camera edges feel a bit sharp and can be uncomfortable for those with delicate hands.
Even with that said, the camera bump on the Infinix Zero 4 isn't that bad at all, it gives it a unique look that differentiates it from other devices.
The Infinix Zero 4's back cover cannot be removed and this gives the phone a unified and smooth design. This is the design you expect on a premium device and Infinix did not disappoint. The phone isn't that big, it has a 5.5-inch display that is easy to use with one hand. If you are coming from a device with a 5.2-inch display, this one will take time before you get used to it.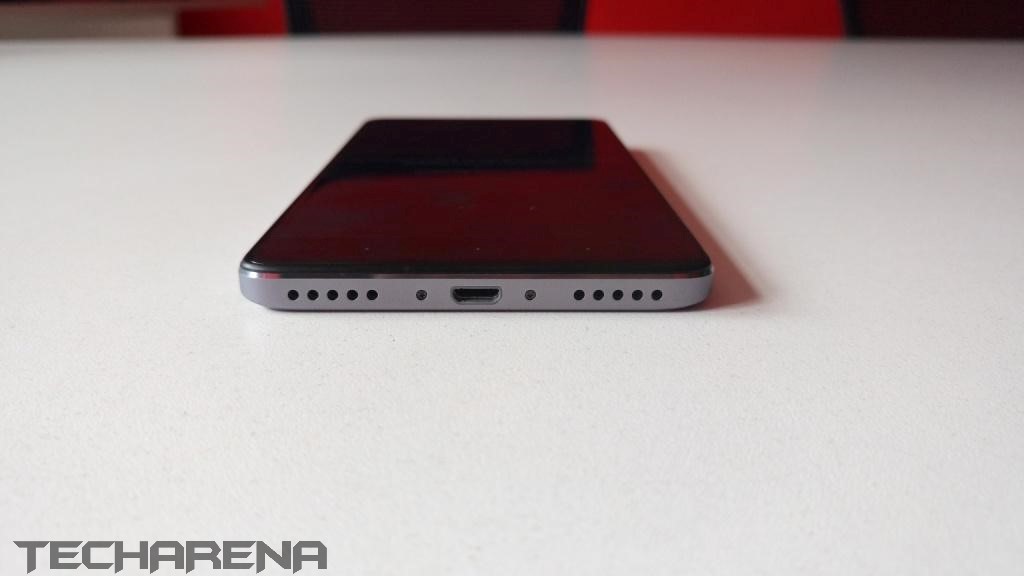 The power button is slightly textured making it easy to identify it even when you are not directly looking at it. At the bottom of the phone are two speaker grilles but only one of them has the actual speaker, the other one is just there for a unified look. In between these grilles is the MicroUSB port for charging and data transfer.
The overall design of the Infinix Zero 4 is pretty good. The use of metal and the 2.5D glass impressed me. Most people could not believe this phone was worth less than Ksh 20,000 just from looking at its build quality and design.
Amazing Display
5.5 inch Full HD, 2.5d Glass, Gorilla Glass
The other thing that will make you fall in love with the Infinix Zero 4 is its display. It has a 5.5 inch Full HD display covered with 2.5D glass. This adds a layer of protection and at the same time makes the display look curved for an even more appealing look. You will have to see this display in real life to know what I am saying. This display is absolutely awesome, it is vibrant and even using it under direct sunlight wasn't a problem.
We spend most of our times interacting with the displays on our smartphones and they have to handle everything we throw at them without any issues. The Infinix Zero 4 is one device that will not disappoint you in this department, it is very bright, vibrant and doesn't collect smudges or fingerprints even with extended use. This is not something you can say for most other smartphones on the market.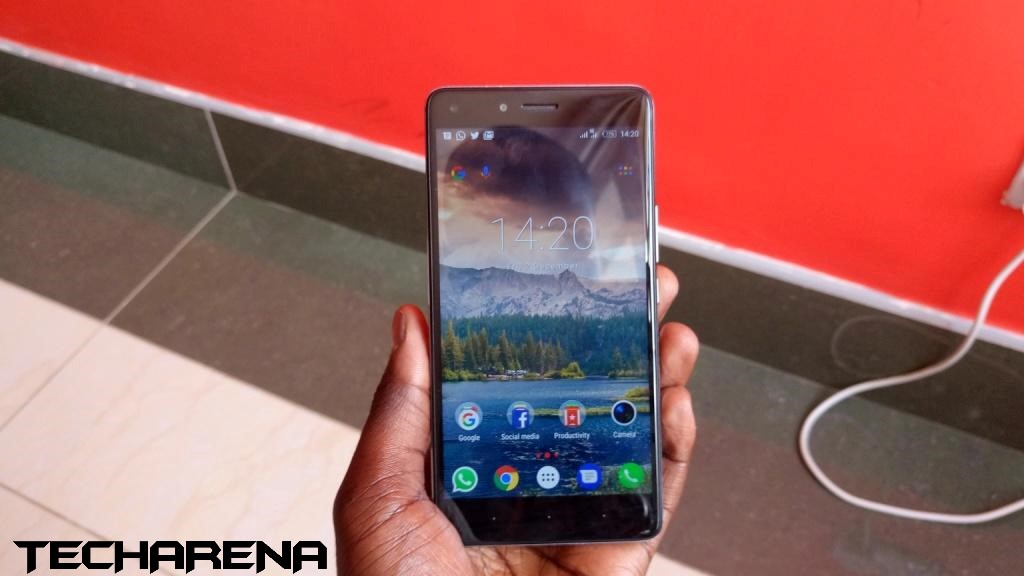 This display is a Full HD one that is perfect for watching movies and media consumption. I found the Infinix Zero 4 to be the perfect one for this, colour reproduction is accurate with no distortions.
For those who may be wondering, the Infinix Zero 4 has physical navigation keys not onscreen ones. I prefer such keys as they do not take any screen real estate, you end up with more screen space to work with. The only issue is that they are not backlit so they can be hard to see in the dark until you get used to their position, I would have preferred backlit keys though.
Read: Infinix Zero 4 Specifications Overview and Price in Kenya
Daily Use and Performance
1.3GHz processor, 3GB RAM, 32GB memory space
The Infinix Zero 4 comes with the 1.3GHz MediaTek MT6753 processor that is paired with 3GB of RAM, Mali T-720 GPU and 32GB of internal storage space. With this combination, I did not experience any serious performance issues when using the Zero 4. I spend most of my day making phone calls, emails, on social media, listening to music, playing a few games and a bit of YouTube and streaming TV shows on ShowMax.
I managed to do all this with the Zero 4 without any performance issues. The processor used here isn't the fastest one on the market but this wasn't that big of a deal for me. Opening and switching between different apps was smooth most of the times, I still had a few instances of sluggish performance but nothing serious.
The Infinix Zero 4 supports 4G LTE and is a dual SIM device. I used it with my Safaricom and Airtel lines with the Safaricom one on 4G all the time. There was no serious problem with the network, the phone picked up 4G quite fast and didn't drop it as long as I was in an area with good coverage.
There are two main problems I experienced with this phone. One has to do with the quality of phone calls. I had both SIM cards installed and noticed that voice quality was not always the best. It was not that bad but most of the times I could barely hear what the person on the other side was saying. This had nothing to do with network quality as I have used other phones in these locations without this problem.  I almost always ended up cranking up the volume to abnormally high levels just to hear what the person on the other side was saying. This was not the case all the time but in a few instances, I also noticed that switching one SIM card off helped things a bit.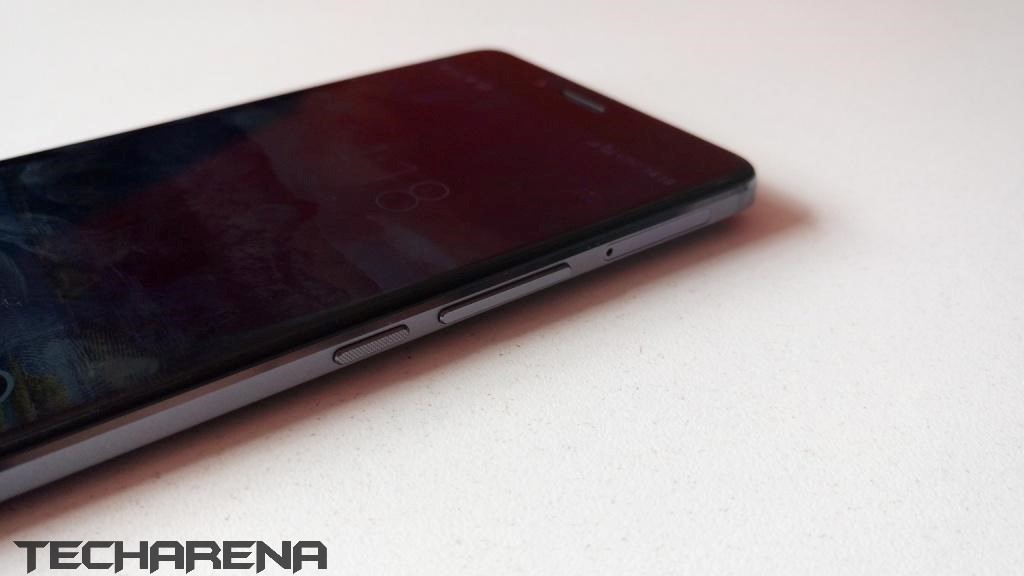 The other Issue I had had to do with the messaging app, after a week of using the phone, I switched from the one that came with the phone and installed the Google Messenger app. When I did this, some of the texts people sent me were not delivered. This was fixed when I switched off one SIM card or when I switched back to the default messaging app. I don't know if this issue has to do with the phone or the messaging app, either way, I had to mention it for those who plan to install third party messaging apps.
Software
Android Marshmallow, XOS
The Infinix Zero 4 comes with Android 6.0 Marshmallow with XOS Chameleon UI on top. XOS runs smoothly on this phone, no lags whatsoever. The OS is fine tuned to ensure the experience you get is the best. Even though the UI functions as expected, I did not like the way it looks, it is way too colourful and doesn't have the professional look.
At this point, we are not sure when this phone will be getting Android Nougat, we will keep you posted on that.
Camera
16MP, 8MP
As I have mentioned above, the Infinix Zero 4 is a camera focused smartphone, it has a 16MP unit at the back and an 8MP front facing one. The back camera has Optical Image Stabilization, the first one from Infinix to have that. This camera may be a downgrade from the Zero 3 in terms of Megapixels but takes good shots nonetheless. The photos produced are quite accurate.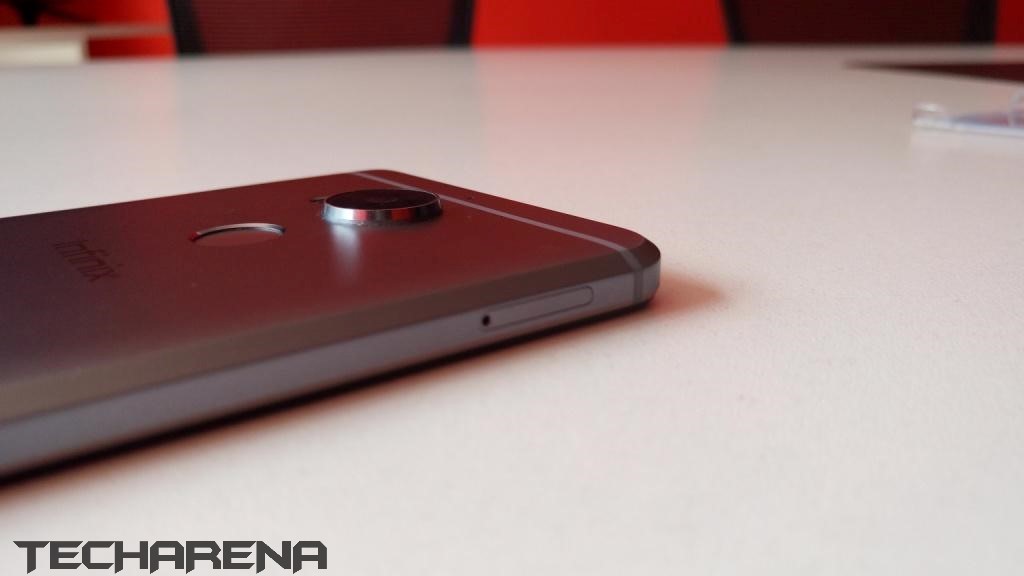 I noticed that in the dark the camera tries to lighten up the photos and some of them end up looking unnatural. Nothing serious but something professional photographers may notice.
Check out the samples below.
The front facing camera has a wide angle lens to ensure you can fit as many people as you want in your selfies.
Battery
3,200 mAh
The Infinix Zero 4 comes with a 3200 mAh non removable battery. Getting this battery to last you the whole day even with heavy usage is quite easy. Unlike the Infinix Zero 3, the Zero 4's battery doesn't drain as fast and I managed to get it to last my entire work day even with heavy usage.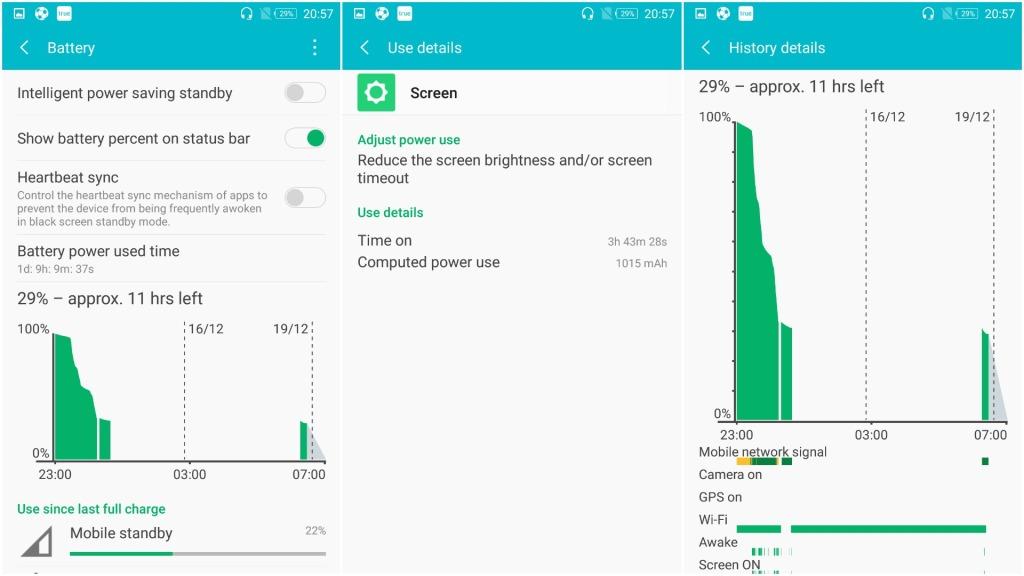 If you are a not so heavy user, you can easily get this battery to last you for up to 2 days or more. The Zero 4 also has some battery saving features that can get you a few hours of usage in case you are running low and are not anywhere near a charging point.
This battery supports quick charging and with 10 minutes of charging, you can get enough juice to watch one or two episodes of your favourite TV show.
Conclusion
Good Deal?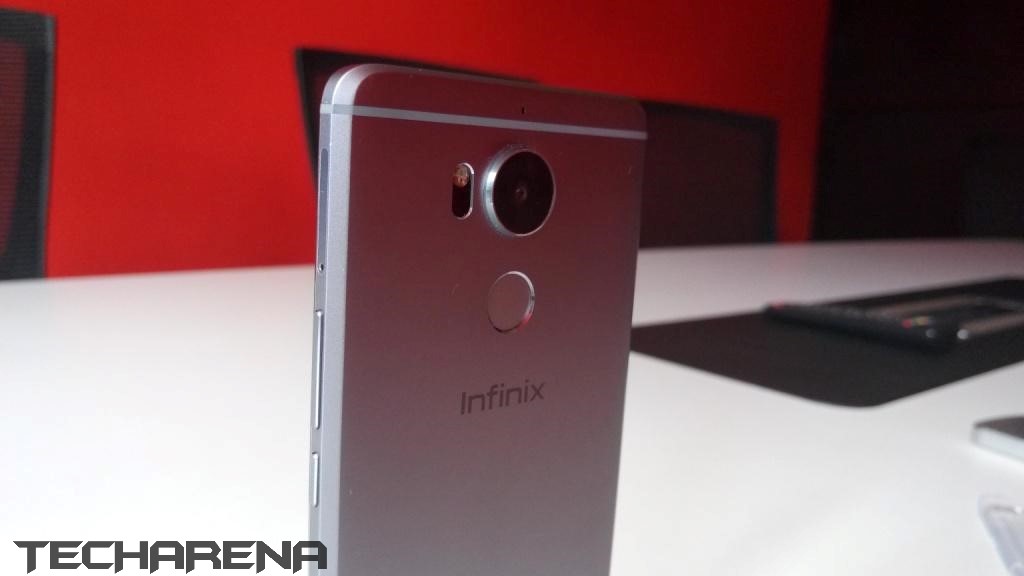 The Infinix Zero 4 is one of the best looking smartphone under Ksh 20,000. The display itself got me excited since it looks really good, Infinix has nailed it in the design department. The phone isn't just about the looks, it performs quite well and can handle light and heavy usage without any serious problems.
The Zero 4 is a camera phone and does not disappoint there. It is not as good as the Zero 3, in my opinion, but is still good. If you have around Ksh 19,000 to spend on a smartphone this holiday season, make sure this one is on your list.
Also Read: The Huawei P9 Lite Review