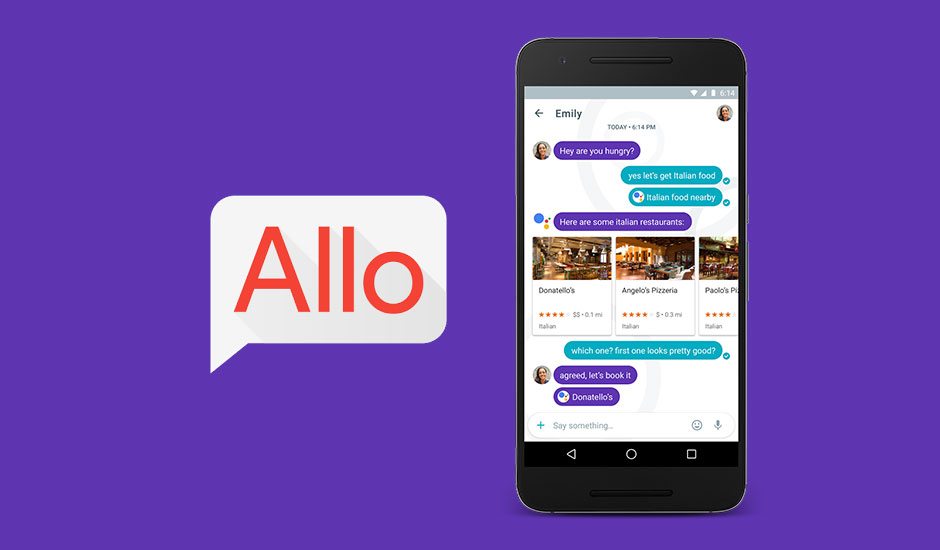 Two days ago, we told you that Google will officially release its smart messaging app, Allo, today (September 21st). The app is currently available for users to download from the playstore in select markets. I have not yet been able to download it on my end even though I had registered to be able to do so the very first time Google announced it.
At the moment, it looks like users in India are able to download it, if you are in other markets, you can choose to pre-register to be notified when its available in your country. It is still not clear when this app will be available to all users globally but my guess is that we will be able to get it in the next week or so.
For those who are still in the dark, Allo is Google's new messaging application that uses intelligent predictions to improve your messaging experience. The app requires your phone number to find friends who are already using it for you to connect with them. You cannot use the app right now without linking it with your phone number.

The one area that Allo excels is in intelligent predictions. It learns how you reply your messages and as you use it, it predicts the kind of replies you may want to use when chatting with friends. In the end, Google hopes that you will be able to reply to messages without typing a single word, this means a better and faster chatting experience.
Another cool feature that Allo brings is the Shout or whisper feature. "No more typing in ALL CAPS to get your point across. Say it louder or quieter by changing the size of your text with a quick swipe," the app description points out.
There is also the incognito mode that allows users to send messages with end-to-end encryption, use private notifications to keep chats discrete and control how long your messages stick around with expiring chats.
As I have mentioned above, the app is not available in Kenya at the moment, I will definitely update you when it is available for you to download from the Playstore.