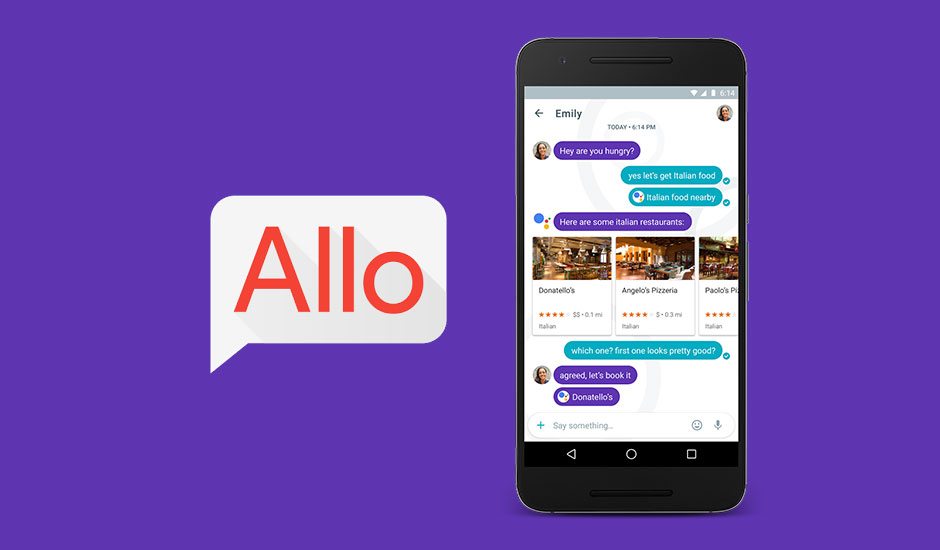 Google has never has massive success with social networking and messaging platforms, if you don't count YouTube. The company has had a number of products on the market but they have not been any successful one.
A few months ago at Google I/O 2016, the company announced Allo and Duo. These are its latest messaging and calling apps that we were not sure why the company decided to unveil since we have seen many products from the company that never had an impact on the market. Even with that said, Google was not shaken and chose to announce that the products will be available to users soon.
Google Duo launched awhile back and now we are getting information that Allo is coming too. I have not been waiting for these new products but I know there are people out there who have. If you are one of those people, you may be happy to know that that Allo may be launched as early as this week.  This is according to reliable leakster Evan Blass (@evleaks on Twitter).
According to Evan, Google has plans to launch Allo on September 21. We are inclined to believe him since he has always been spot on with his leaks in the past. Google has still not confirmed that this messaging app is officially launching this week and we don't expect the company to say anything about it until the launch date. We have about two days to be rumored launch date and we will know more then.
For those who may still be in the dark, Allo is a messaging app that uses your phone number to allow you to connect with friends who are already using the app. This is pretty much like every other chatting app you can find on the market. With that said, Allo has a few tricks up its sleeve that I am sure some users will appreciate. This app learns how you answer your messages and with that, it predicts the answers you may want to use when replying to messages. This saves you the time you would have spent typing a reply every now and then.
Also Road: Google 'Confirms' That Project Ara Modular Phones Have Been Suspended