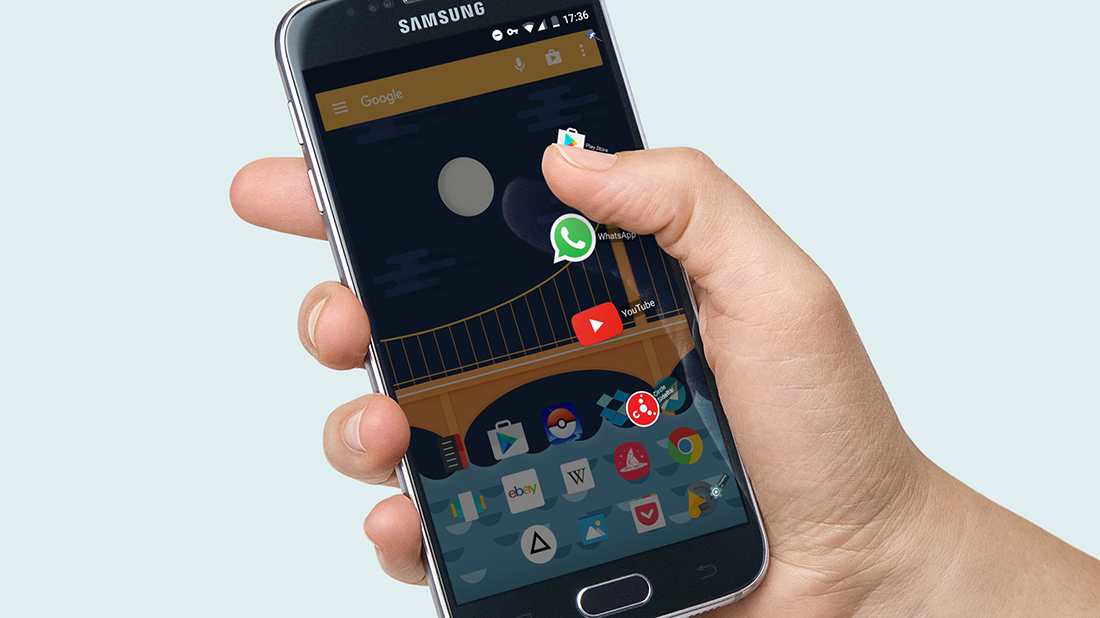 Android is amazing, and the beauty of android is that you can customize almost every aspect of the operating system. Today, we're looking at Circle Sidebar, which is an app that makes the android experience a little more personal. The concept of Circle Sidebar, is to provide an easy way to switch through apps thus enabling you to multitask from any app that you have opened – think of it as an alternative to the default android app switcher. I know, I may have just confused some people there but I will let the pictures explain where words have failed.
As you can see in the image above, Circle Sidebar overlays a transparent "trigger" region on either side of your phone's screen. The "trigger" region is activated by a swipe inwards, towards the centre of the screen, to access the multitasking menu. It is much easier to use than it sounds, I promise.
For those who do not like how android handles the default app switcher or you just hate having to look for an app in the app drawer then Circle Sidebar is an app for you. You select which apps you want to appear on the sidebar and you can even change the icon pack of the apps that you've made accessible on the sidebar. It is really easy to set up and use and you just find yourself swiping the edge of your phone to access apps as opposed to using the default app switcher.

Like most apps that make it on this weekly list, Circle Sidebar is not an app for everyone but for those who know how "cool" it is to have quick access to a number of your favourite apps.
As always, I welcome you to contribute to this list by sharing those amazing apps that you have and/or know of and would like everyone else to know about. Simply tweet us, comment on our facebook page or drop us a comment below to let us know which app we should feature next.
Last Week's App: Slidebox – Easiest Way To Organize Your Photos