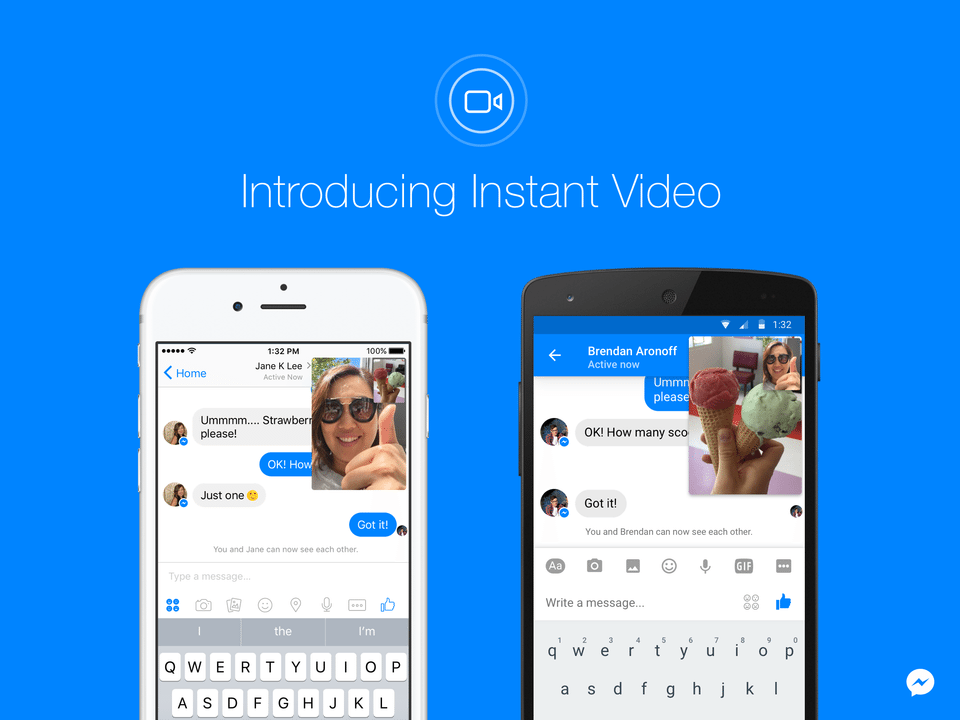 Snapchat is one of the fastest rising social networking sites and Facebook has noticed this. At one point, Facebook wanted to acquire Snapchat but the deal did not go through in the end.
Yesterday, Facebook added a new feature that it borrows heavily from Snapchat. This feature allows Facebook Messenger users to instantly share live video with their friends. The company is calling this feature Instant Video and works almost exactly as Snapchat's video messaging.
This new feature comes into play just a few weeks after another Facebook owned property, Instagram, rolled out Stories, a feature that borrows a lot from Snapchat. This was seen as a direct copy pasting job but Instagram was not shaken.

If you don't know already, Facebook Messenger has its own video chat feature but this new one is different and allows users to share small happenings in their lives with their friends and is not necessarily meant for full conversations.
"Instant Video is a reflection of the ubiquity of video — we simply expect to have that ability in real-time, all the time. With Instant Video, you can bring your conversations to life in the most authentic way — seamlessly and instantly. It's perfect for sharing quick moments with friends who aren't right by your side or making your conversations richer by seeing each other face-to-face when you are messaging," the company said in a blog post.
The company went ahead to say that Instant Video is meant for situations where you want to get a quick opinion from a friend on an issue. "Sometimes you want to ask a friend's opinion on a pair of shoes you want to buy, weigh in on what ice cream flavor they should bring home, or just want to see your BFF's reaction to your witty message when you're in a place where you can't actually talk live," the company said.
How Facebook Messenger Instant Video Works
If you want to use Instant Video, both you and your friend need to have the latest Messenger app. With the app open tap on the video icon in the top right corner to start sharing real-time video. By default, the audio is off so you will have to turn it on if you want it. The video floats over the text conversation allowing you to continue chatting while viewing the video.
Also Read: Over 1 Billion People Use Facebook Messenger Every Month