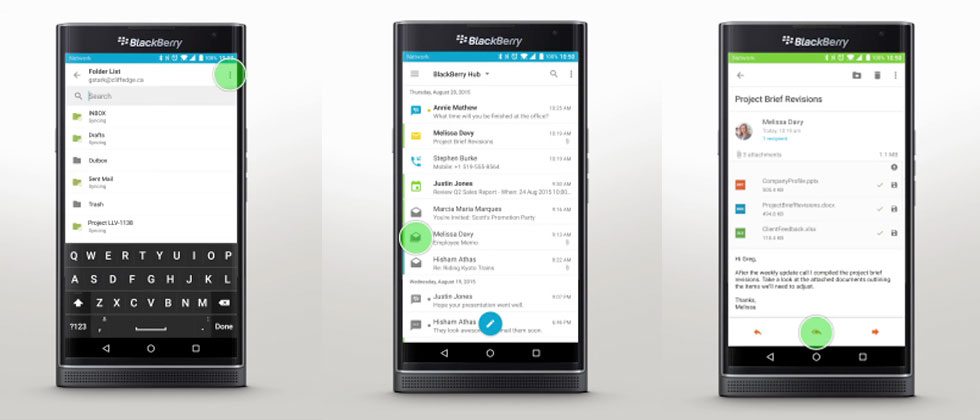 BlackBerry has been flirting with Android the last year or so since its own platform is not growing anymore. The company even has two Android smartphones on the markets, the PRIV and the DTEK50 which was unveiled late last month.
BlackBerry is back on the Android ecosystem with the BlackBerry Hub+. The BlackBerry Hub is a tool that brings all your messages, emails and social communications in one place. This makes communication easy as you get everything you need in one place. It allows you to view the notifications you have, read and respond to emails and text messages without having to jump from one app to the other. This tool is currently available for Android Marshmallow devices.
Not Free
When you download the BlackBerry Hub+ on your Android Marshmallow, you get to try it for free for 30 days and then after that you will have two options if you want to continue using it.
Option 1: Continue using the app for free but with this, you should be prepared to deal with a ton of ads.
Option 2: You choose to pay about $1 per month and get the full version with no ads. If you choose this option, you will also get access to additional features including Contacts, Notes, Device Search, and Tasks.
The app is available on the play store and BlackBerry has confirmed that it is working to get it onto iOS.
Also Read: BlackBerry Messenger for Android Gets Updated to Allow Free Video Calling Among Other Features