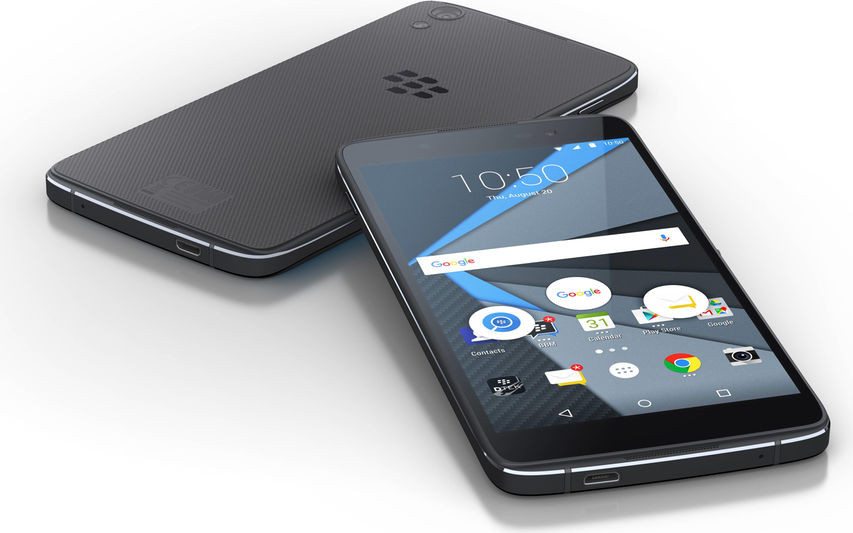 A few weeks ago, BlackBerry said that it has plans to unveil three Android powered smartphones between now and early 2017. The company said that it will unveil a new smartphone every quarter and these devices will be mid-range and high end ones. The first of the three was codenamed, Neon and BlackBerry had indicated that it will launch it between July and August.
Images and specs of the BlackBerry DTEK50 (Neon) surfaced online yesterday and we knew that its official launch was to happen very soon. While we were speculating when BlackBerry was going to launch this smartphone, the company went ahead to quietly unveil it. The BlackBerry DTEK50 takes over from the Priv that was unveiled late last year.
The BlackBerry DTEK50 comes with the exact specifications we saw in the leaks yesterday. The company says that this is the 'most secure Android smartphone', this is yet to be proved but we can let BlackBerry brag for now. Some of the features that ensure this smartphone is secure include total disk encryption, boot security features, hardened Android OS, fast patches and the DTEK app that allows users to track if the phone's mic or camera is turned on or when the phone is searching through your contacts when it clearly isn't supposed to do so.
From the specs you will see below, the phone borrows a lot from the Alcatel Idol 4. This is not strange given that the BlackBerry DTEK50 has been manufactured by TCL, the same company that makes Alcatel smartphones.
Below is a look at some of the key specs of the BlackBerry DTEK50.
Display: 5.2 inches, 1920 x 1080-pixel resolution, 424 ppi pixel density
Processor: Octa core, Qualcomm Snapdragon 617
Processor Speed: 4 x 1.5GHz / 4 x 1.2GHz
RAM: 3GB
Internal storage: 16GB, expandable TO 2TB
GPU: Adreno 405
Camera: 13MP at the back, 8MP front facing one. Both have LED flash
OS Version: Android 6.0 Marshmallow
Battery: 2,610mAh with Quick Charge 2.0
The BlackBerry DTEK50 is available for pre-order on the company's website here for $299 (approximately Ksh 30,000), this is not a bad price if you ask me. It is a good point for BlackBerry to start if it wants to be successful in the Android ecosystem.
Also Read: The BlackBerry Physical Keyboard Is Here to Stay