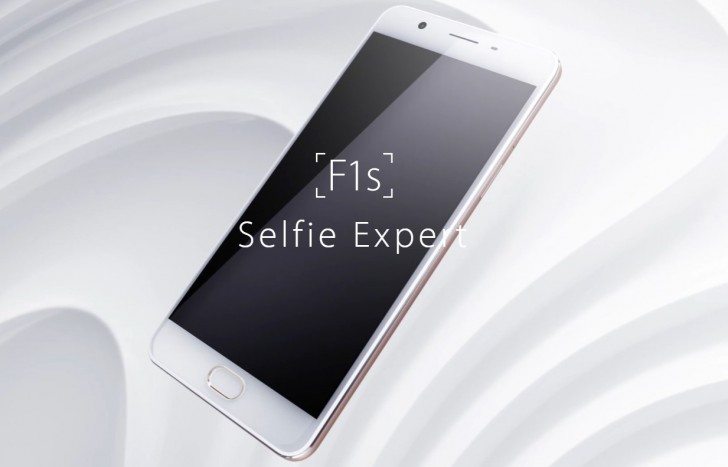 Oppo is back with another smartphone that every selfie lover will want. This smartphone is the Oppo F1s that comes with a 16MP front facing camera. This unveiling ends weeks of rumors and leaks that had confirmed the 16MP front facing camera among other features. Oppo has been focusing on the camera with its "F" line of smartphones and this new one just shows you that the company is not slowing down.
Oppo is calling the F1s 'the selfies expert'. This is all talk and how good this camera is will have to be proved by those who end up buying. Besides the 16MP front camera, the F1s comes with a 13MP front facing one, yes, the front camera has a higher Mega Pixel unit.
Besides the 16MP front camera, the Oppo F1s has some decent specs. Its display is a 5.5 inch one with a 720p resolution, this is a bit disappointing as I was expecting at least a 1080p resolution. powering this phone is the 1.5GHz MediaTek MT6750 processor paired with 3GB of RAM and 32GB of internal storage space that can be expanded using a microSD card. Comparing this to the Oppo F1 Plus that was launched a while back, you will clearly see that the F1s is a downgrade of the F1 plus. For example, the F1 plus comes with a 5.5 inch Full HD display, the MediaTek MT6755 processor and 4GB of RAM.

Back to the F1s, Oppo has included a dual SIM card and microSD card hybrid tray. With this you can fit two nano SIM cards and a micro SD card. This is a change from the hybrid SIM slots we see on other smartphones that force you to choose either to have two SIM cards installed or one SIM and the microSD card.
For the battery, the Oppo F1s comes with a 3075mAh unit. As for price, Oppo is selling this at $270.