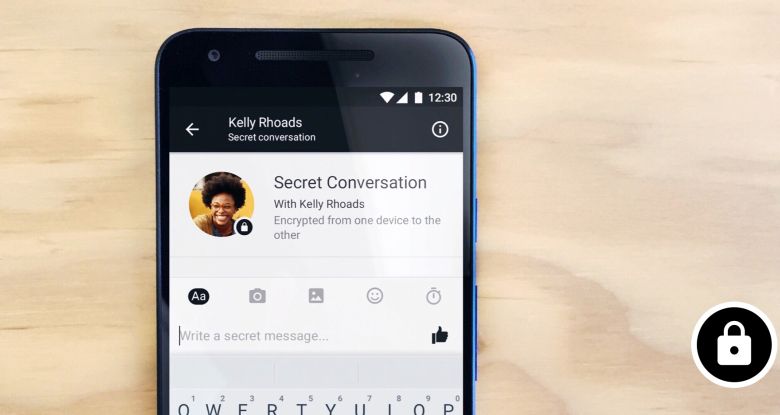 Security is one of the things most people care about when online. For the last 12 months, we have seen many platforms up their security to give users the peace of mind when using them. Security is particularly important when it comes to messaging apps. Out of the may messaging apps, Telegram is probably the only one that showed it cared about user security even before other apps such as WhatsApp joined the party.
WhatsApp introduced end-to-end encryption back in April and this was one of the main steps it took this year to ensure security and privacy of users on its platform. A few weeks after this, we had that Facebook had plans to introduce end-to-end encryption to its messaging platform Messenger.
This was expected since Facebook owns WhatsApp and what one company does, the other one has to copy and replicate. Rumors about Facebook Messenger getting end-to-end encryption have never been confirmed official until now. Facebook has officially announced that it is testing end-to-end encryption in addition to a message expiration setting for its Messenger platform.
A statement from Facebook reads, "We've heard from you that there are times when you want additional safeguards – perhaps when discussing private information like an illness or a health issue with trusted friends and family, or sending financial information to an accountant."
With Messenger encrypted messages, only the sender and recipient will be able to see the messages. This is good news for those who are scared that the government or an unauthorized individual may snoop on their messages. Even people at Facebook will not be able to see your messages even if the government asks them to do so for one reason or the other. Facebook can hand the government the chat logs but they will essentially be useless to them.
Facebook is already testing out these new feature with a few users. This is a controlled roll out for testing purposes and Facebook says that it has plans for a mass roll out two or so months from now. When it rolls out, it will be an opt in feature so you will have to turn it on yourself. Facebook has also confirmed that at the moment it is testing this feature for mobile devices and it will not be available for those using Messenger on the web.
Also Read: You Can Now Send and Receive Text Messages Directly from Facebook Messenger for Android App