Back in February this year, Samsung officially unveiled its latest flagship smartphone, the Galaxy S7. This was the standard version and as usual, we expected other variants of this phone to be launched to cater for specific customers. One variant that we have been expecting is the Galaxy S7 Active.
We have seen the benchmark results of the Galaxy S7 Active that give us a look at some of its specs. With those out of the way, there are now leaked images of this phone that show us what the phone will be all about. The latest leaked images show the phone with its rugged look and a what look like a beautiful gold color. Check out the image below.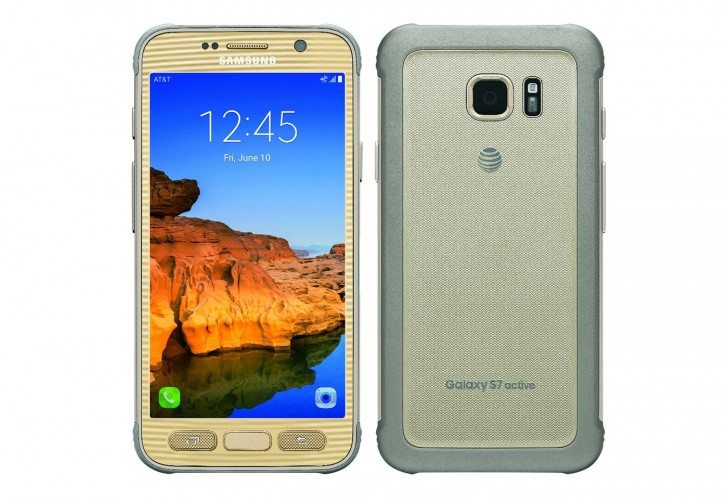 As you can see from the photo above, this is not your usual Gold finish we have seen on other smartphones and even @evleaks has jokingly said that Samsung may refer it to as 'desert camo'. Since the phone is for those who prefer the rugged outdoor life, this color may be appealing to them.

As for the specs, the Galaxy S7 active is expected to come with a 5.5 inch display with a QHD resolution. It will be powered with the Snapdragon 820 processor paired with 4GB of RAM and 32GB of internal storage space.
The back camera will probably be a 12MP one with an accompanying 5 MP front facing camera. These are figures obtained from the benchmark results that showed up a few days ago. we will know more about these cameras and other specs of this phone very soon.
One other thing that Samsung may include in this phone is a fingerprint scanner on the home button. This will be a welcomed feature for those who live an active life.
Read More: Over 9 Million Galaxy S7 Units Were Shipped in March