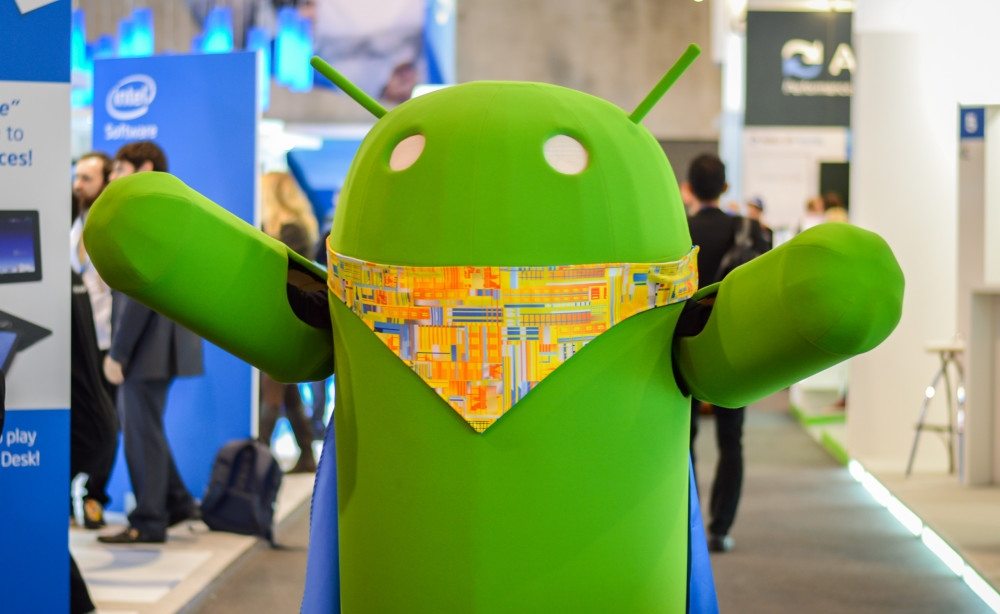 Android 6.0 Marshmallow, the current publicly available Android iteration, is currently installed in 7.5% of Android devices on the market. This according to Google's latest Android distribution numbers. The company releases these stats every month to show us which Android versions are widely used and which ones aren't. These numbers are very important for developers as they will know which Android versions to target when creating their apps if they want to get the most downloads.
Last month, Android Marshmallow was only installed in 4.6% of all devices and the previous month it was at 2.3%. This shows the steady growth its adoption has Seen and this is a result of manufacturers updating their existing devices to the latest iteration and at the same time they are releasing new devices running Android Marshmallow. It is a good thing to see adoption of the latest Android iteration grow as we look forward to Google releasing Android N later in the year.
Android Lollipop is still king
Android Lollipop is still the most popular Android version out there used by 35.6% of all Android users. This is a slight drop from last month where it was at 35.8%. This figure will not drop drastically as for some reason some manufacturers are updating their devices to this version and some (such as Infinix in Kenya) are releasing devices powered by Lollipop.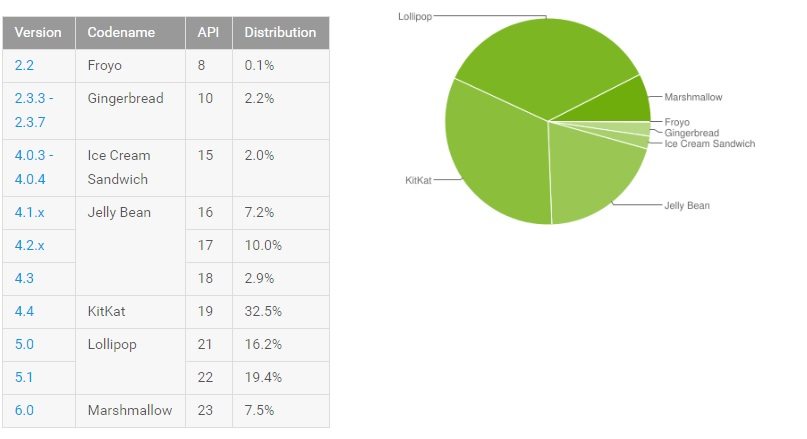 Following Lollipop closely is Android KitKat with a market share of 32.5%. This is also a slight drop from 33.4% last month. This is quite interesting considering that KitKat was released back in September 2013.
The other Android iterations are also around with Jelly Bean having a market share of 20.1%, Gingerbread with a market share of 2.2%, Ice Cream Sandwich at 2.0% and Froyo at less than 0.1%. Yes, there is someone out there who is still using Froyo which has been around since 2010.
Going forward, expect Marshmallow to rise in terms of usage while the other iterations drop slightly. I don't expect Lollipop to see its market share drop significantly just yet considering that there are new devices coming with the OS and some of the individuals who own devices powered by it may not get updates from manufacturers and may not be willing to buy new devices just to get the latest Android version.
Read More: Android Marshmallow is finally available for BlackBerry Priv Owners