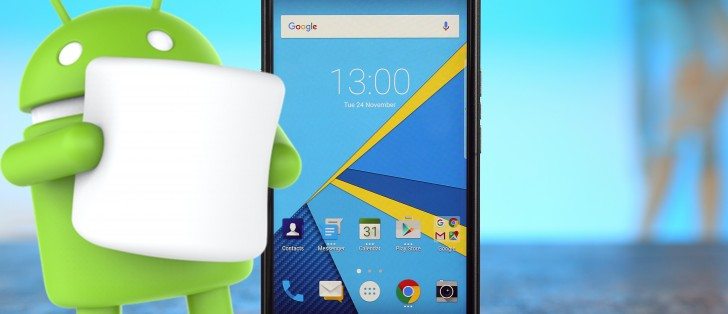 When BlackBerry decided to release its first Android smartphone, the Priv, not many people knew what to make of that as we had never expected to see BlackBerry venture out of its own OS to embrace Android. Well, BlackBerry proved us wrong and decided to go with Android even as it continued supporting its own OS.
Launching an Android phone was not the only thing BlackBerry was to do as the company promised that it was going to support this device with regular updates. Since the BlackBerry Priv was launched with Android Lollipop, we were expecting it to be updated to Marshmallow before the second half of the year. To show us the update was coming, BlackBerry even asked Priv owners to sign up for the beta testing program if they want to be able to test the update before everyone else.
The company is finally ready to roll out the Marshmallow after a successful beta testing process. The company is currently rolling out an Over The Air (OTA) update to Priv users. the company went ahead to say that those who bought the device through their carriers should expect the update on May 3rd.

Priv was announced back in October (2015) and to see it get the update right now is really impressive and this shows commitment on BlackBerry's side. A statement from the company reads, "PRIV is among an elite group of smartphones running Marshmallow, which was released in October 2015…PRIV's place as an early Marshmallow adopter, less than a month after we started beta testing it, makes perfect sense – we have been aggressive in rolling out Android security updates faster than most Android device manufacturers."
"Keeping with BlackBerry's focus on security, we've been able to not only leverage the enhanced privacy, security and usability features that come with Marshmallow, but also to bring several additional improvements to key product features. Take a look at the features we've added to security, BlackBerry keyboard, BlackBerry Hub, BlackBerry Launcher, battery performance and camera features in PRIV's flavor of Marshmallow," BlackBerry concluded.
Also Read: Android Marshmallow is Installed in 4.6% of All Android Devices