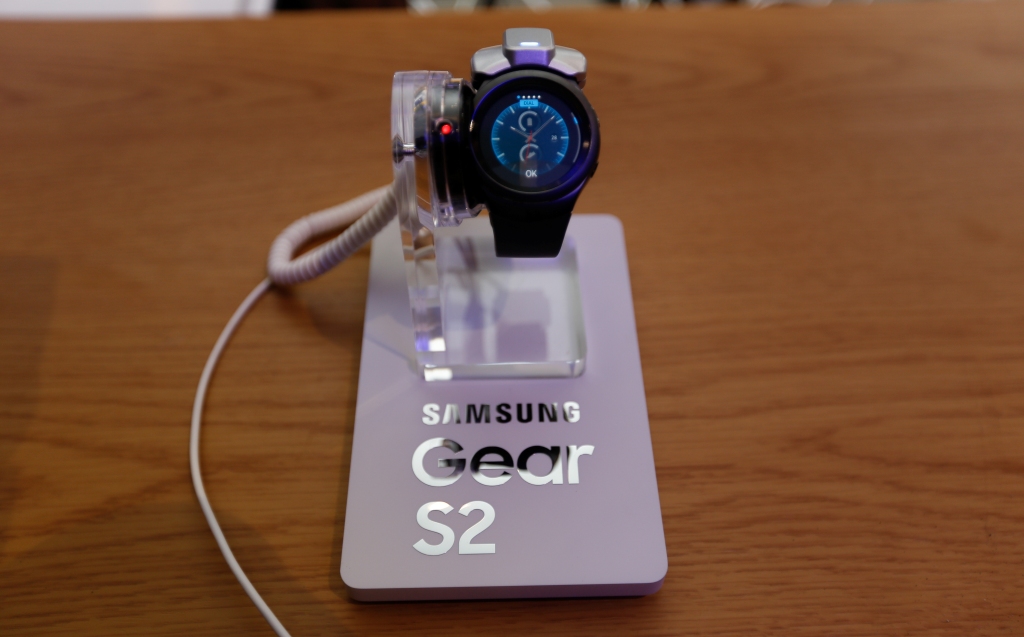 Samsung will be releasing its next smartwatch, the Gear S3 in September this year. According to the Korea Herald, Samsung will be announcing the Gear S3 at IFA 2016 in Berlin an event that will be taking place between September 2 – 7. This smartwatch will be taking over from the Gear S2 that the company launched last year.
We still don't know anything about this smartwatch or which OS between Android Wear and Tizen it will be coming with. Right now my guess is that it will be coming with Tizen as Samsung has been trying to push this OS and I don't think it is about to abandon that. So far, we have not heard of any serious complaints from consumers regarding the use of Tizen so I see Samsung using it going forward.
Luxury Gear S3
Samsung will also be releasing a luxury version of the Gear S3 according to the Swiss jeweler, de Grisogono. The Jeweler recently worked with Samsung on a diamond-studded version of the S2 watch that was released last month. This is a limited edition version available for $15,000, quite expensive.

The jeweler went ahead to reveal that it handcrafts 100 limited edition of the Gear S2 smartwatch. As for the luxury version of the Gear S3, de Grisogono says that it will be available sometime in 2017.
"We are currently collaborating with Samsung to develop its next-generation smartwatch," a de Grisogono official told The Korea Herald at the Conde Nast International Luxury Conference in Seoul last week.
Samsung has still not said anything about the Gear S3 or even confirmed its existence so we will have to wait till then to know more about it.
Read: Gear Manager App for iOS Leak Confirms That Samsung Gear S2 Support for iPhone Will Soon Be a Reality