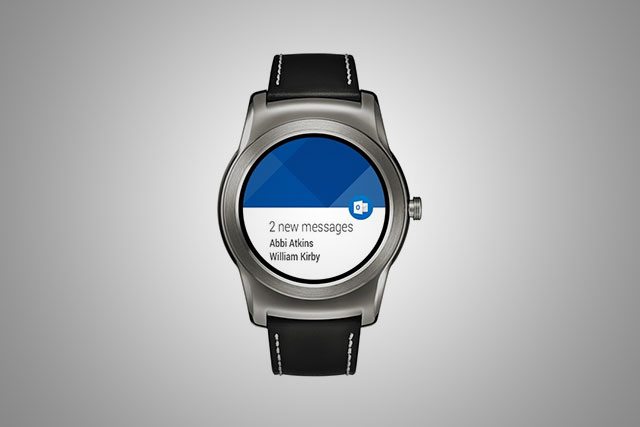 Microsoft has announced Outlook app for Android Wear to make it easier for users to read and reply to emails directly from their wrists. Outlook is one of the popular email clients and bringing support for Android Wear is a good thing as some users may want to reply to such emails without having to take out their phones.
In a statement, Microsoft said, "This week, we're bringing the best of Outlook to Android Wear. Stop reaching out for your phone, everything is now happening on your watch. Check your Outlook notifications, read your new emails and reply with pre-set messages or voice dictation right from your wrist. It's never been that easy to manage your inbox."
This update has just started rolling out so will not be available to all users at the same time. Be patient if you don't have it yet and give it a week or two as that's probably when you will have it on your device.

Outlook for Android wear is not the only wearable app from Microsoft. The company already released Outlook for iOS a while back which supports the Apple Watch. Microsoft has been very active in developing aps for the different platforms and this is just the latest move.
Read: Microsoft's Word Flow Keyboard for iOS is in Beta Testing stages, Official Launch expected soon