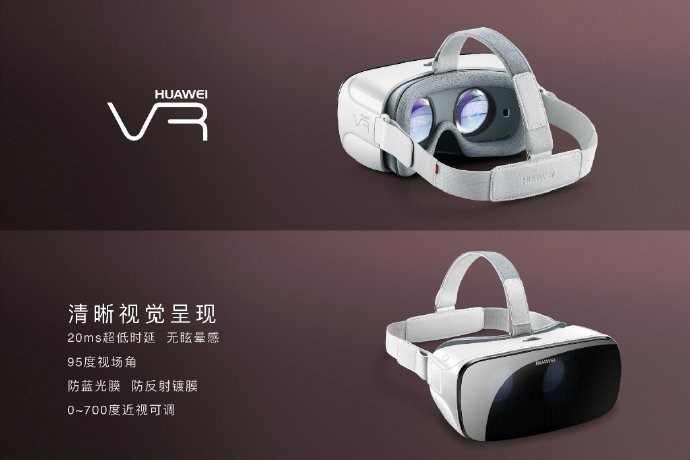 Virtual reality is still in the infancy stages but we are seeing many manufacturers express interest in this field given the potential it has for the future. The latest big name manufacturer to enter this space is Huawei with its first VR headset, the Huawei VR.
The Huawei VR is a lot similar to what Samsung has with the Gear VR. To use it, you will need to remove the front cover and insert the Huawei P9 smartphone. The Huawei P9 was unveiled a few weeks ago in London and is not available in all markets as of now.
It is reported that Huawei will be offering three different sizes of the Huawei VR and this makes it possible to use with any of the two Huawei P9 models announced and also with the much bigger Huawei Mate 8 that was announced a while back. When the phone is properly strapped, you get a functional VR headset.

The Huawei VR is made to work with phones with 1920 by 1080 pixel displays unlike the Samsung Gear VR which can only work with phones with 2560 by 1440 pixel displays. With this the Huawei VR allows you to use more devices unlike the Gear VR which limits you to the number of devices you can use.
The Huawei VR has a touch panel in addition to the physical volume keys and back buttons. Unlike the Gear VR, you cannot use the Huawei VR when wearing glasses but Huawei says that users who may have issues will be able to adjust the lenses to compensate for that.
Huawei has still not announced how much this VR set will be retailing for or if it will be available in other markets apart from China. We are hearing that the company will be releasing this VR set in China first and we are not sure if we will be getting it in international markets.
Read: The Huawei P9 Will Be Launched in Kenya Next Month