Samsung has pushed out an update for the Galaxy S7 and S7 Edge smartphones to fix some bugs and improve some features. The new firmware update is addressing one main issue that some users have been having for a while. The issue users have reported is that one-handed use is not so smooth on the Galaxy S7 Edge.
According to the changelog, this update brings minor bug fixes, device stability improvements, further improvements in performance and shape correction for skewed photos. Revising palm rejection is perhaps the main thing the update is fixing.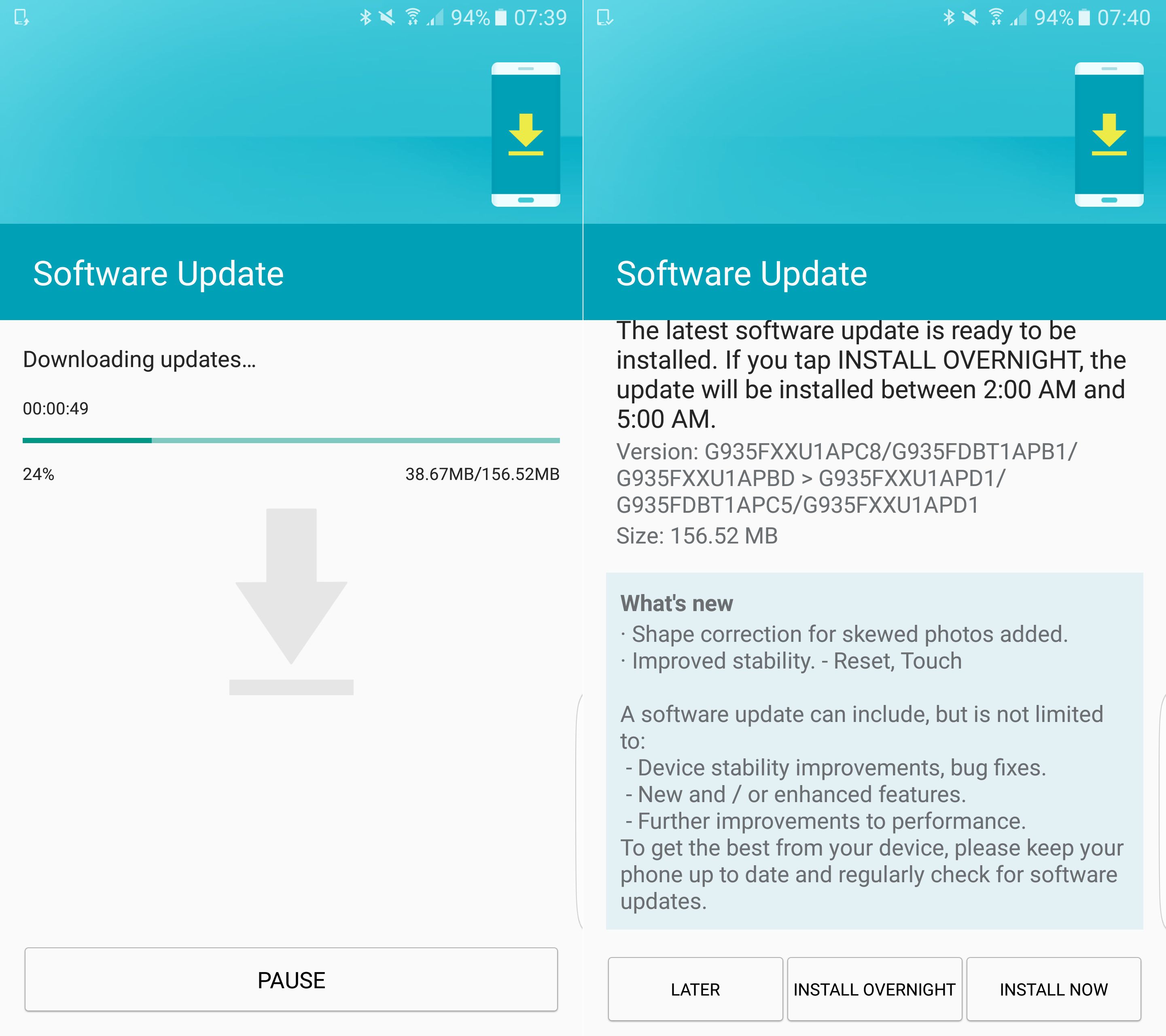 This update has just started rolling out to some select markets in Europe and this means that you should expect it on your device anytime soon. You can check out the update for yourself by going to Settings » About device. Do this any day within the next week or two as that is when you might get the update for your device.

The Update is about 157MB in size and you will need a reliable Wi-Fi connection for a successful update. You will still remain on Android 6.0.1 Marshmallow and it fixes accidental edge display touches and slightly improves the camera.
Read: Samsung unveils the Galaxy A9 Pro with 4GB RAM, 6 inch display and a 5,000mAh battery