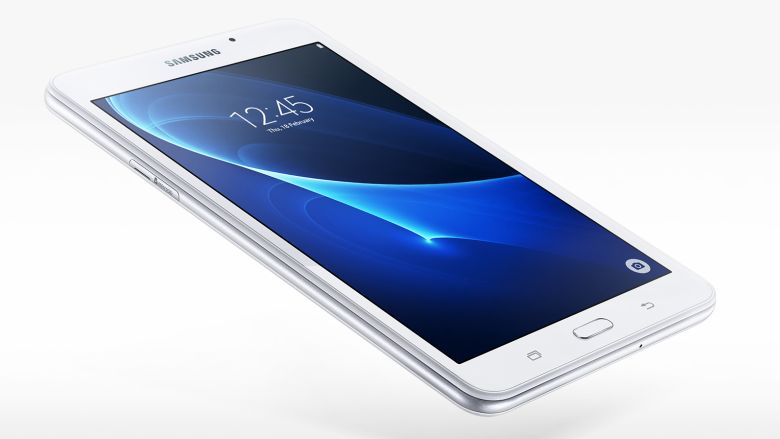 If you have followed what Samsung has done over the years, then you know that the company is never shy when it brings new devices into the market. From low end smartphones/tablets to high end ones, the Korean electronics company has always made some 'noise' to let people know of its existence.
Samsung has ditched this today as it launched the Galaxy Tab A (2016) in Germany. The company quietly introduced this tablet into the market with saying anything and the device was directly listed on its website. This 7-inch tablet is a slight upgrade from the original Galaxy Tab A and that is probably why Samsung decided to do a soft launch.
The Samsung Galaxy Tab A (2016) is just your basic android tablet with nothing mind-blowing about it. It has the common specs that you expect to find on an entry level tablet. As I have mentioned above, it has a 7 inch display with a resolution of 1,280 x 800 pixels. This gives it a slightly better pixel density than the original Galaxy A Tab.

Powering the Samsung Galaxy Tab A (2016) is a 1.3 GHz quad-core processor paired with 1.5GB of RAM and 8GB of internal storage space. At the back it has a 5MP camera with a 2MP one in front for all your selfies and video calls.
It has a 4000mAh battery at the back which is not the best but is still good for its size. The unfortunate thing is that it comes with Android 5.1 Lollipop which am not sure will be updated anytime soon. At least Samsung could have included Android Marshmallow in there.
Price and Availability
Samsung has still not confirmed the price and availability but rumors are indicating that it will retail for €150 (approximately Ksh 17,000 before taxes). I hope when it gets to Kenya the price remains here or rises slightly. Since Samsung has not said when we should expect this tablet in the market, we will keep following up on this and update you when we get more information.
Read More: The Samsung Galaxy S7 and S7 Edge Smartphones go on sale in 60 countries in the first wave of their global launch