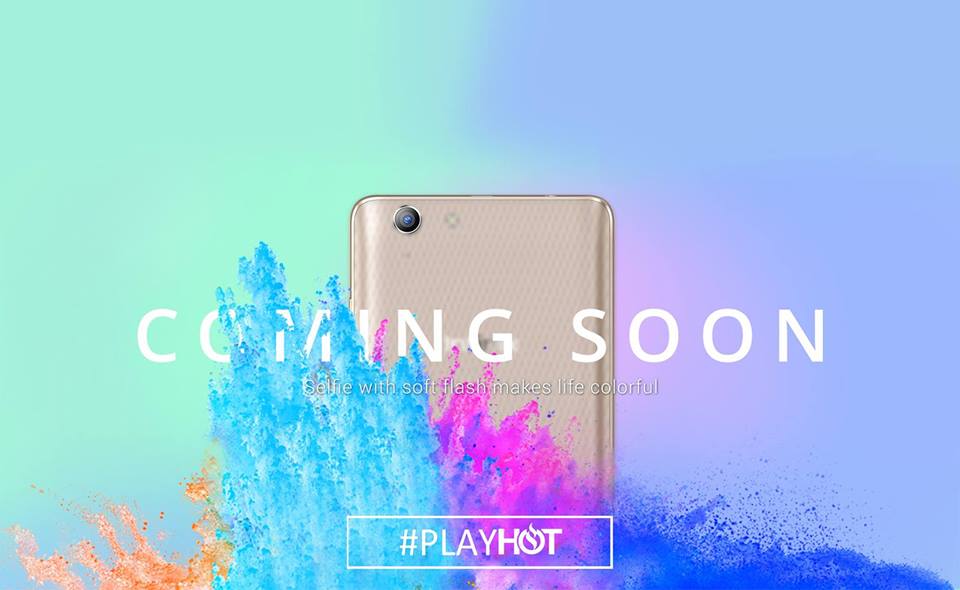 After Infinix Mobility went public with the tweet below, it became evident that Infinix Hot 3 was well underway.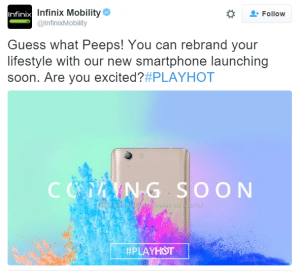 Read More: Infinix Shares an Image That Confirms The Infinix Hot 3 Is on The way

However, nothing much has surfaced about the upcoming Infinix Hot 3 device, apart from a few hints here and there of Twitter from Infinix Kenya.
So, we know that Hot 3 is coming, but what will it pack? I have managed to gather a few specs here and there but none of my sources are 100% reliable so expect some variations.

From the Infinix Mobility tweet, on the image we can see the tagline "selfie with soft flash makes life colorful". This could mostly mean a powerful front camera with soft flash for taking great selfies, even in low light. The megapixel count could be more than 5MP or they could just stick to 5MP.
The back camera, which is very visible on the image, has no much going for it but we could very well see a 13MP shooter on the device.
Sadly, the Hot 3 won't be an Android One device, this means that you won't enjoy pure android experience or fast updates like the Hot 2. The software on the Hot 3 will have XUI, most likely running on top of Android Marshmallow but hey, if it turns out to be running Lollipop, don't shoot the messenger.
Read More: Android Marshmallow has started rolling out to the Infinix Hot 2
Other likely specs include a 5″ display with 2GB RAM. The device will be available in various colors and it's main selling point will be the Selfie Camera.
We will definetely update you guys on any developments, in the mean time make sure you follow us on Twitter and Facebook.