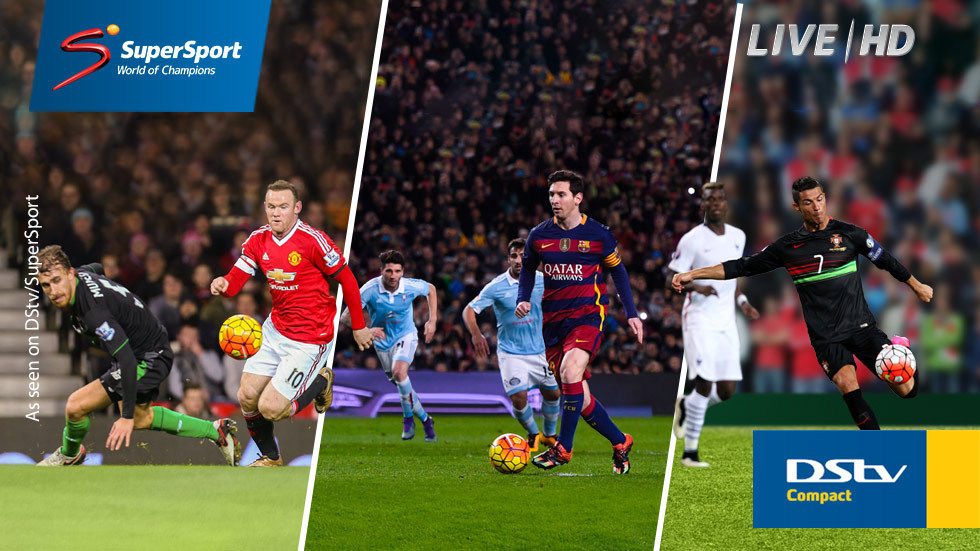 DStv Kenya has today announced that it will be adding the Barclays Premier League (EPL) and La Liga to its Compact package. Subscribers will be able to access all the live games in HD quality at no extra cost. This is the latest move by DStv as competition gets tougher in the Pay TV market. The company knows that sports is one of its main selling point and getting more of its subscribers under it goes a long way.
"One of MultiChoice's key priorities is to put our subscribers' needs at the heart of everything we do and since these have been tough economic times for everyone, we realised that our subscribers could use some good news," says MultiChoice Kenya General Manager, Walingo Chiruyi. "We're excited that we can now deliver the best football action in the world to our Compact subscribers while ensuring that this development doesn't negatively impact them financially."
The two SuperSport channels that will be available to these subscribers are SuperSport 11 (DStv channel 211) and SuperSport 12 (DStv channel 212) which will be showcasing the EPL and La Liga respectively on the DStv Compact bouquet. These two are permanent channels and will be available on and off season so subscribers don't have to worry about being left in the dark during the low season. The only thing missing from this is the UEFA champions league and am not expecting it on this package anytime soon.

Besides the EPL and La Liga, these subscribers will also enjoy the Euro 2016 tournament that kicks off this June. MultiChoice has also said that the subscription fee for DStv Compact will not change from the Ksh 3,750 users are paying at the moment.
Losing Some sports action to StarTimes
At the press event, MultiChoice also admitted that it doesn't have the rights to air live Bundesliga matches through SuperSport at the moment but confirmed that it had placed bids for it but unfortunately lost to StarTimes. This move by StarTimes to get some Sports action brings some competition and that is why the company may have made this latest move. This shows that competition is always good.
Read More: DStv Kenya Packages as of January 2016