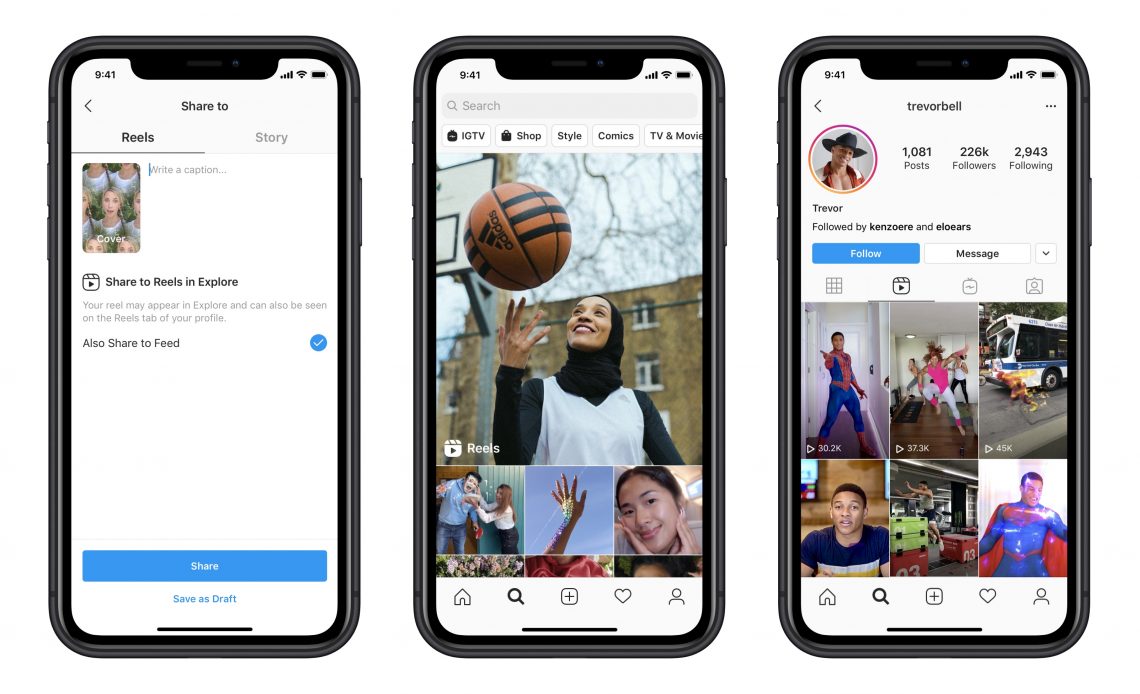 Facebook-owned photo-sharing app Instagram is testing a way for creators to share their short-video clips on Facebook.com. The new test will be first live in India, Facebook's biggest market in the world. It's not surprising that Instagram chose India as its testbed, as this has been the case for most of the company's new social features – and even payment features.
With a massive user base, the company uses its acclaim to push new services copied from competitors.
Via the test, select Instagram creators will be able to share their short clips to Facebook's newsfeed. Instagram Reels will also be getting a new name on the blue app – "Reels on Facebook".

Facebook Inc. copied the Reels feature from the Chinese TikTok app, which has grown popular with teenagers in the past two years.
Reels was first announced in August 2020 as a new create and discover short, entertaining videos on Instagram. Like TikTok, Instagram users can record and edit short clips directly inside the app.
During its first major design revamp, Instagram gave Reels a dedicated tab to push users into utilizing its latest feature more as it gives TikTok a run for its userbase. But one prominent issue troubling the company was users posting content from other competing platforms, especially TikTok. This is why it started advising users to cease sharing Reels with logos from competitors, among other things, to get more visibility on the platform.
Since the global rollout in 2020, Instagram is yet to reveal the popularity of Reels relative to other existing features like its long-form video feature dubbed IGTV.
Read Next: New TikTok Feature Available to Help Creators Easily Engage with Fans