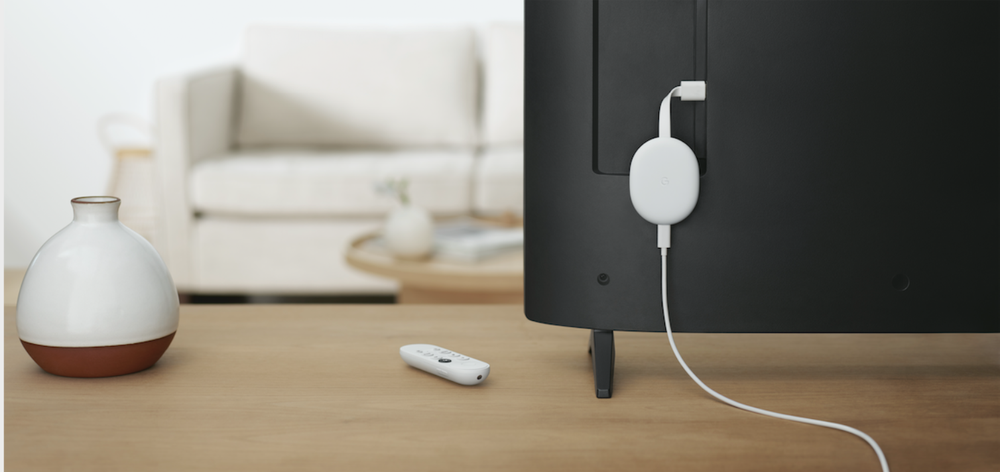 Google recently added Apple Music to Google Assistant displays and smart speakers and it seems the good rapport between the two doesn't end there. The company has also announced that Apple's TV app will be available on the latest Chromecast devices with Google TV.
Apple TV app will be available on Chromecast devices with Google TV starting early next year, the company says. In the future, Google will also bring the app on more Android TV OS devices.
Apple's streaming service, Apple TV Plus, was launched in November last year and is currently available in over 100 countries around the world, including Kenya. Apple TV plus costs $4.99 per month but its movie catalogue is one of the thinnest among its peers.

For Apple TV Plus subscribers, availability of Apple TV app on more platforms means you don't necessarily have to buy Apple's expensive media streaming box which costs between $179 to $199.
Google launched the Chromecast with Google TV this year going for about $50 offering up to 4K streaming, HDR support — HDR10+ and Dolby Vision — and Dolby Atmos.
The new Chromecast includes thousands of apps just like Android TV OS including major streaming services like YouTube, Netflix, Prime, Hulu, HBOMax and more.
And for the uninitiated, Google TV is the successor of Android TV, introduced in 2014, with a better and improved UI.  Google TV is more of a custom interface built on top of Android TV with a major focus on content aggregation and delivery.
Google TV will be available as an alternative to third-party manufactures come 2021.
Two years from now, however, Google TV will be the default UI for any manufacturer that wants to use Android TV in the television sets. Some eligible Android TVs will also be updated to Google TV in the future
And in other Google and Apple news, Google Stadia is heading to iPads and iPhones with the new iOS beta.
Read Next: Twitter Ends Experiment that Made Retweeting Tedious