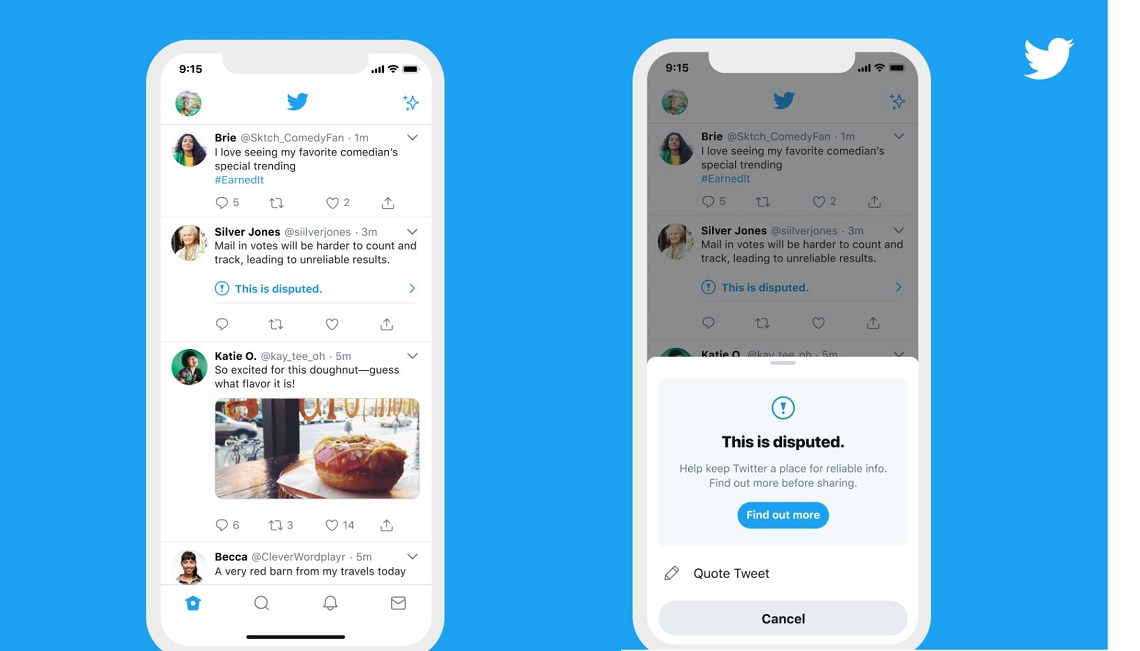 Internet tech giants have been battling with misinformation for the past few weeks. Before, during, and even after U.S elections. But Twitter still has some fight left in it.
The social media platform has announced that it will start warning users if they even like a tweet that is considered misleading. The company will also provide a popup as to why it believes the flagged information is deemed misleading.
"Giving context on why a labeled Tweet is misleading under our election, COVID-19, and synthetic and manipulated media rules is vital," the company said.

In the recent past, Twitter started warning users of retweeting tweets containing misleading information and even retweeting an article without reading it. So far, so good; it seems there's a substantial reduction in the spread of misinformation just from these prompts.
According to Twitter, "These prompts helped decrease Quote Tweets of misleading information by 29%." Thus, the same weapon is to be used to reduce the voice of similar tweets.
Given that most Twitter users are more conservative in retweeting rather than liking, the warning prompts' success may vary in this case.
Read Next: Twitter Slows Down Fleets Rollout over Performance and Stability Issues