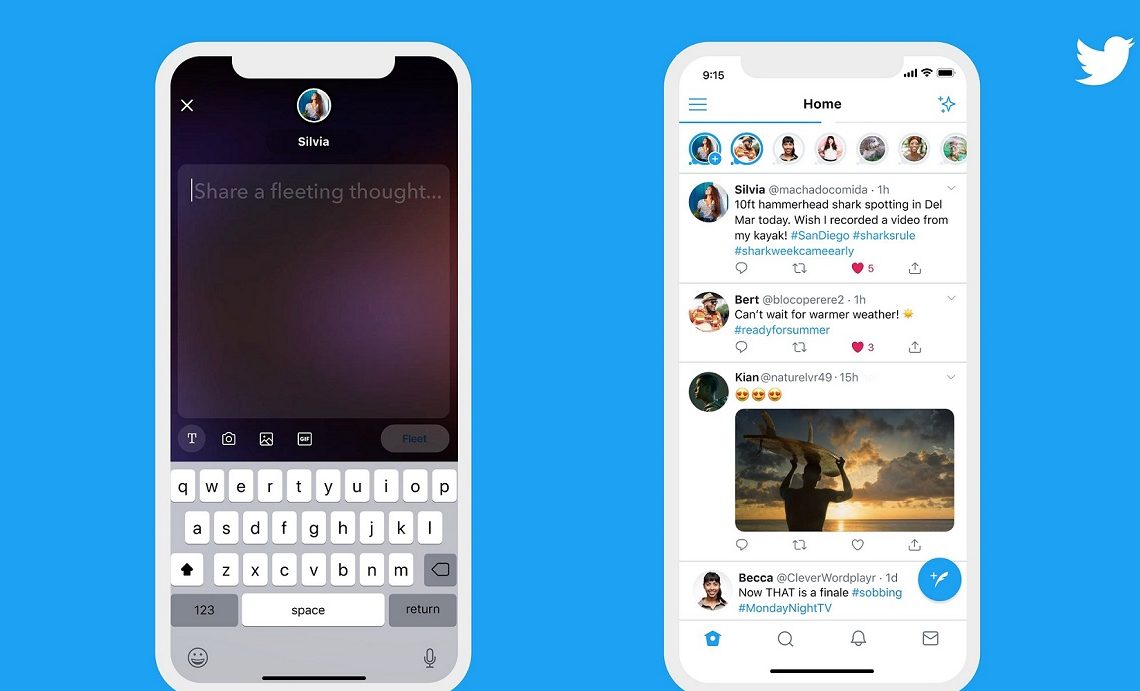 Fleets is Twitter's take to jump on the Stories bandwagon. Nearly every social app now has a feature that resembles Snapchat's stories feature. Facebook, Instagram, WhatsApp, YouTube, LinkedIn, and now Twitter.
Twitter started rolling out Fleets earlier this week, but not everyone has access to it yet. In a new update, the company said it's slowing down the rollout to buy more time to fix performance and stability problems.
Some Twitter users had already reported performance issues with Fleets immediately after the rollout. Some saw their Twitter app crash, and most reported their fleets lagging.

According to the company, if you're yet to see it, you may not get it for a few more days.
For the uninitiated, Fleets work similarly to other "Stories" features on, say, Instagram or WhatsApp. You can reply to the fleet or react to it. Fleets also appear on top of your timeline on Twitter's mobile app.
Despite the familiarity, Twitter's product lead said Fleets would have "a few intentional differences to make the experience more focused on sharing and seeing people's thoughts." The company started testing Fleets in Brazil earlier this year.
Read Next: Some of the ways to spot fake Instagram Shops In Kenya