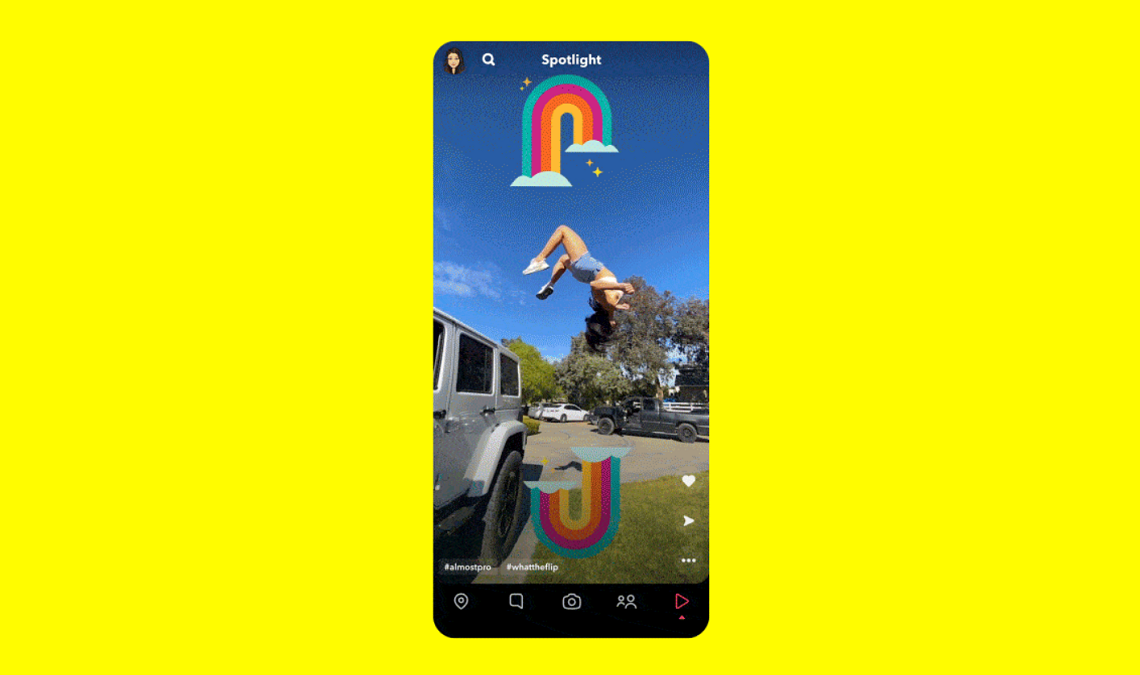 TikTok's massive success has attracted lots of scrutinies from the US, considering its Chinese roots. The massive uptake has also attracted competition as other social media companies try to emulate the basics of TikTok's success.
This has been done by introducing features that allow users to post short videos on other social media platforms. A good example is Instagram's Reels, which recently received a dedicated section on the app.
The latest company launching an assault on TikTok is Snapchat. The platform is also challenging TikTok with its latest feature called Spotlight.

Spotlight is a dedicated space that will be featuring the most entertaining Snaps from the Snapchat community. Snapchat is inviting users to submit their snaps to be featured in this newly launched section. As an incentive, the platform is sweetening the deal by offering $1 million every day for grabs.
The cash will be distributed to users who create the most viral snaps of the day for the rest of 2020.
The company will reward users with a share of the $1 million every day depending on "the total number of unique video views a Snap gets in a given day (calculated using Pacific Time) as compared to the performance of other Snaps that day."
According to the company, a share of the cash is expected to reach "many" users in a single day. Snaps that will be legible to earn must agree with Snapchat's content guidelines and Terms, and the creators must be at least 16 years or older.
Spotlight is only available in few countries, including the US, Canada, Australia, New Zealand, the UK, Ireland, Norway, Sweden, Denmark, Germany, and France. The company plans to roll out the same in more regions "soon."
Read Next: Mobile phones and mobile money: The catalysts behind Kenya's sports betting industry