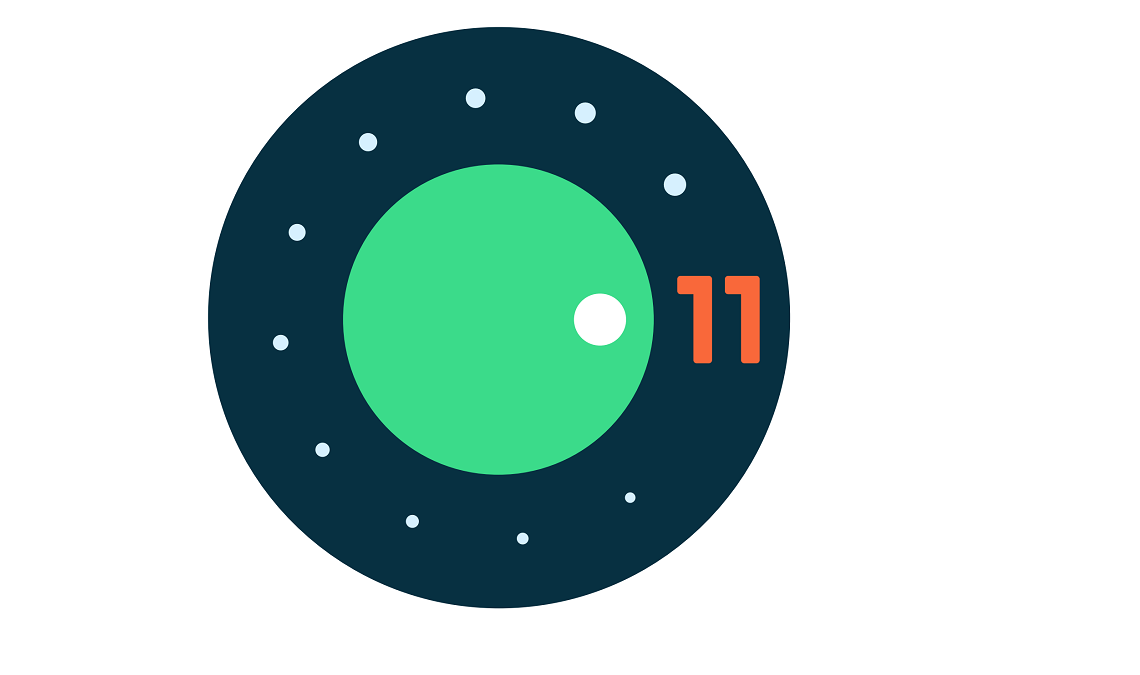 Google officially released Android 10 for the general market in September last year, and over eight months later, we are geared up for a new Android iteration. The latest version is Android 11 R.
The company already released the developer preview in early March, and a public beta launch will be announced on June 3. This year's event will be held online.
But with Android 11 beta unveiling a few weeks away, let's take a look back and see how far we've come with the soon outdated iteration – Android 10.

First, Google doesn't want you to know the state of Android OS versions. In April, the company nixed the Android distribution chart from the web which provided a clear answer to this. As a result, they resolved to provide data on active Android devices grouped by "screen sizes and densities"!
But luckily, there are some real numbers inside the Android studio presented in cumulative distribution style percentages. Based on this, Android 10 has not yet reached 10% of the total Android market share – eight months after launch! The latest figures show that only 8.2% of active Android phones run the latest Android OS.
That's a decrease from the total market share held by Android 9.0 Pie a time like this in 2019. Android 9.0 Pie currently controls the market, leading with a 31.3% share, followed by Oreo with 21.3 percent. Android 7.0 Nougat is ranked third with 12.9 percent and 2015's Marshmallow with an 11.2 percent share.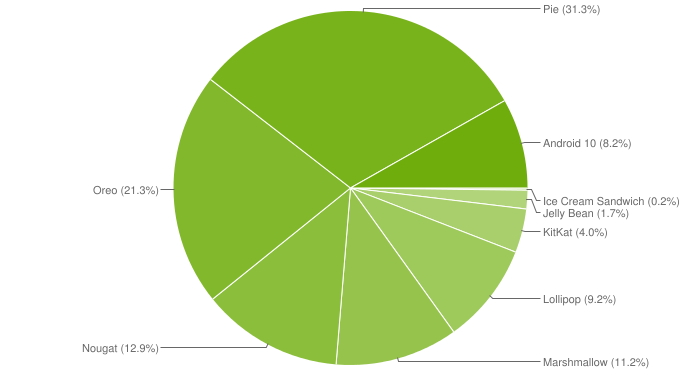 It's puzzling to see that 2014's lollipop is still ahead of Android 10 in terms of market share (has 9.2 percentage). Yikes!
Android Pie's success was highly attributed to Project Treble, but that initiative's drive has not been felt with Android 10.
About Project Treble, it was unveiled in 2017 and was Google's way to pave the way for faster Android upgrades to OEM devices. This was to clean the mess of sluggish or missing Android updates to devices. But fast forward to three months later, the results are a mixed bag — there's little to no improvement. Most OEMs are still sluggish.
There's still so much to be done in terms of OS updates in the Android world, a field that has been outranked by iOS for years.