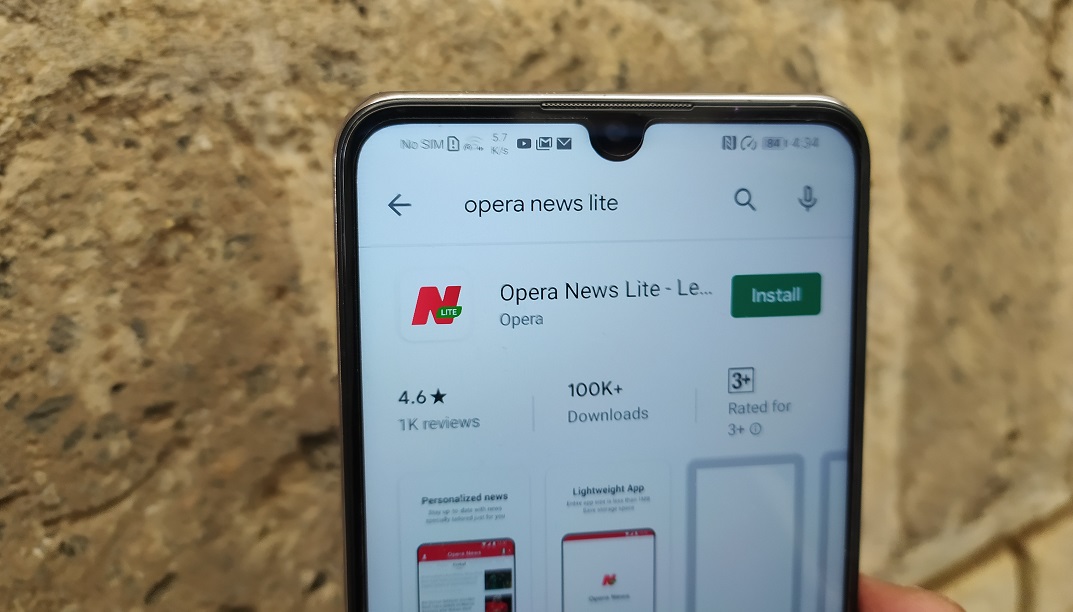 In a world where we have an app for pretty much anything, you may end up using so much data and resources when using your phone every time. We have seen some big developers come up with lite versions of their apps to target those who have slow networks or those who do not have unlimited data.
The latest developer to join this bandwagon is Opera. The new app from the company launched today is the Opera News Lite. The company launched the Opera News Lite two years ago and has revealed that it currently has over 160 million users.
With the Opera News App, data usage can be high and this may be a turn off for some users. This is why the company has come up with the Opera News Lite App. This is a smaller version of its main New app that the company says is designed for devices with limited data storage capabilities. It is less that 1MB in size and thus does not take so much space on your phone.

"We have developed Opera News Lite as per requests from our users. The app is extremely responsive on slow network conditions as it minimizes the use of data and resources. It also helps smartphone users save storage space on their mobile devices, especially for users with older handsets." said Jørgen Arnesen, Head of Marketing and Distribution at Opera.
In a market such as Kenya where entry level phones with limited storage capabilities rule, this app may prove to be useful for people who must have it.
Opera New Lite has some of the key features available on the regular Opera News app including personalized news articles, notifications about breaking news, and exclusive original content.
You can download the Opera News Lite App here.
Also Read: Opera Completes Installation of Local Servers in Kenya Promising Faster Browsing Speeds