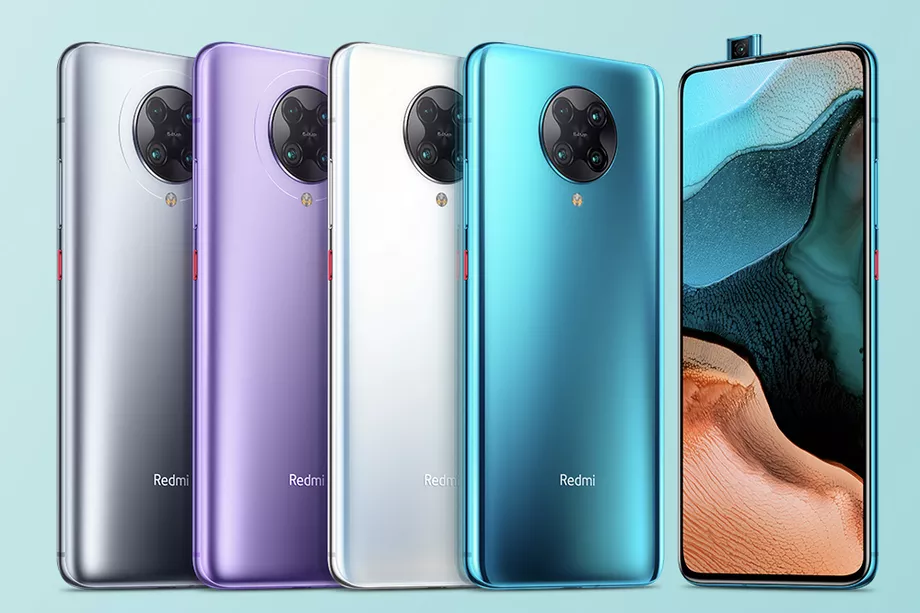 Today, Xiaomi has officially unveiled the much-anticipated Redmi K30 Pro. The phone supersedes last year's value for money champion, known as Redmi K20 Pro in Asian markets and Mi 9T Pro globally.
Like last year's Redmi K20 Pro, it offers an entirely uninterrupted display achieved by placing the selfie camera in a pop-up camera module. However, unlike its predecessor, the phone has been added with an additional camera, totaling to four.
The back sports a circular camera module with a 64-megapixel primary sensor, a 13-megapixel ultrawide, a 2-megapixel macro camera, and a 5-megapixel telephoto lens.

The display is a 6.67-inch 1080p AMOLED panel refreshing at 60Hz. An honorable mention is its support for HDR10+. Like last year's model, it ships with Qualcomm's latest Snapdragon processor, in this case, the SDM 865, which brings performance improvements as well as 5G support.
Like most of the 2020's flagship, it can shoot 8K videos. It also comes with other perks, including NFC, USB Type C, water resistance, better haptic feedback system than its predecessor, and WI-FI 6 support.
The non-removable battery has a capacity of 4700mAh, which ships with a 33W fast-charging brick. The phone will be available in two variants; K30Pro and K30 Pro Zoom with 30x hybrid zoom capability.
Redmi K30 Pro ships with 6GB of memory and 128GB of onboard storage while the K30 Pro Zoom model ships with 8GB RAM and 256GB ROM.
In China, the base model is going for about $425(~Ksh 43,300), while the high-end model will set you back by about $565(~ Ksh 60,000). It is not clear, however, when the company will announce the global variants or when they will be available for sale outside China.