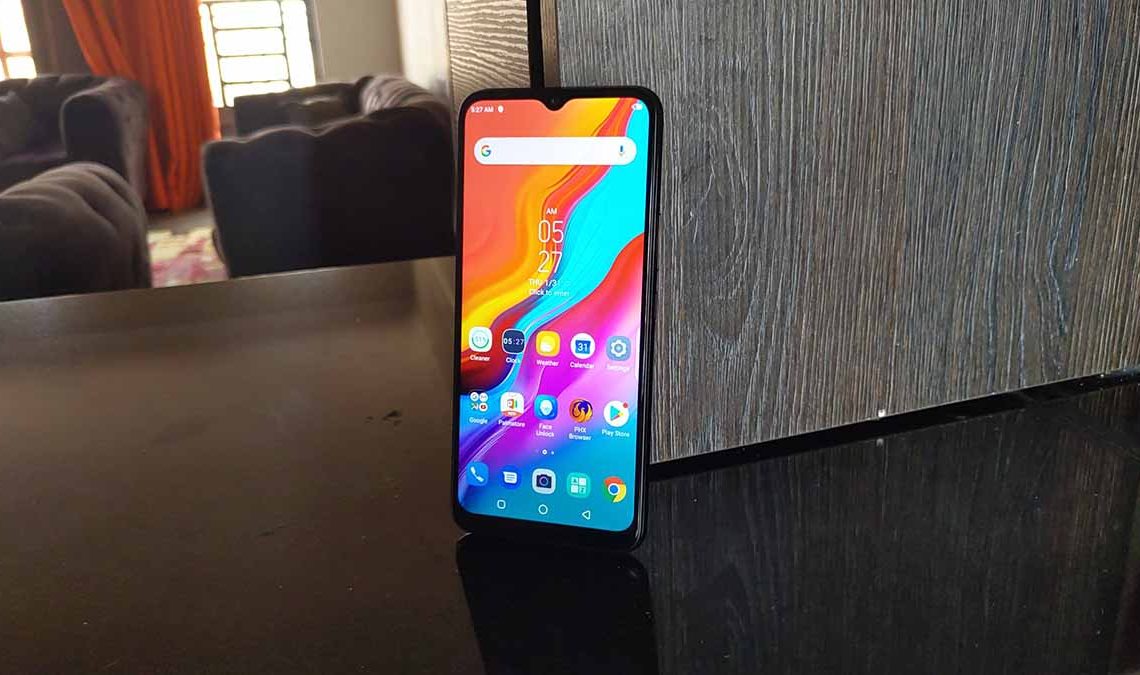 The Infinix Hot 8 is the latest smartphone from the company to launch in Kenya. This phone is available in Kenya starting from Ksh 9,999 for the base model and Ksh 10,999 for the LTE model that I am using.
If you know a few things about Infinix, then you know that the company has different devices and the Hot series is one of its entry level one. At its price, the Infinix Hot 8 is reasonably priced and you can find more about it in the full review that I did about a week ago.
In this post, I will be looking at one of the phone's key selling point, the 5,000 mAh battery. This is massive and getting such a capacity on an entry level phone sounds promises a lot. I do not know about any of you reading this but I am not a fan of Power banks and would definitely love to have a smartphone that I can use extensively without worrying that it would run out of battery in the middle of the day.

We do see a few smartphones with 5,000 mAh batteries but not that many from brands we know well. Infinix is clearly using the big battery as a way to differentiate its products from competitors and I am curious to see if that is truly the case.
Real Life testing
In this battery review, I will not be doing any benchmark tests as those can be deceiving since most people use their phones doing different things that may be different from the benchmarks.
I got the Infinix Hot 8 just when I was about to travel out of town and thought that was a good opportunity to test the battery and see what it has to offer. With a 5,000 mAh battery, expect up to 2 days of battery life for most people using the phone for calling, texting, a bit of social media and browsing with little or no gaming.
5,000 mAh Unit – How Far Can It Go?
I started the day at around 8 am with the battery fully charged and was ready to push it to the limits to see how far it can take me. I was expecting a very long day switching between Wi-Fi and 4G data and Bluetooth on. This is how I pretty much travel, I ensure I have enough data to keep up with the world when on the road and have my Bluetooth earphones on.
During this trip, I was using the Infinix Hot 8 as my primary smartphone and by the end of the day, I got about 7 hours and 48 minutes of screen on time. For those of you who may not be aware, this is the combined time the screen was on during the testing period and is useful in most cases if you really want to see how long the battery will last.
During the testing period, I did spend a significant time on YouTube, Netflix, WhatsApp and Twitter. Bluetooth was on all the time and so was data connected to Safaricom's 4G network. I also did play Asphalt 9 during this period but not so much.
By the end of my very long day of pushing this phone to its limits, I had 6% of battery remaining at around 11 pm. This was after 16 hours and the phone indicated that it could go for 1 more hour with that.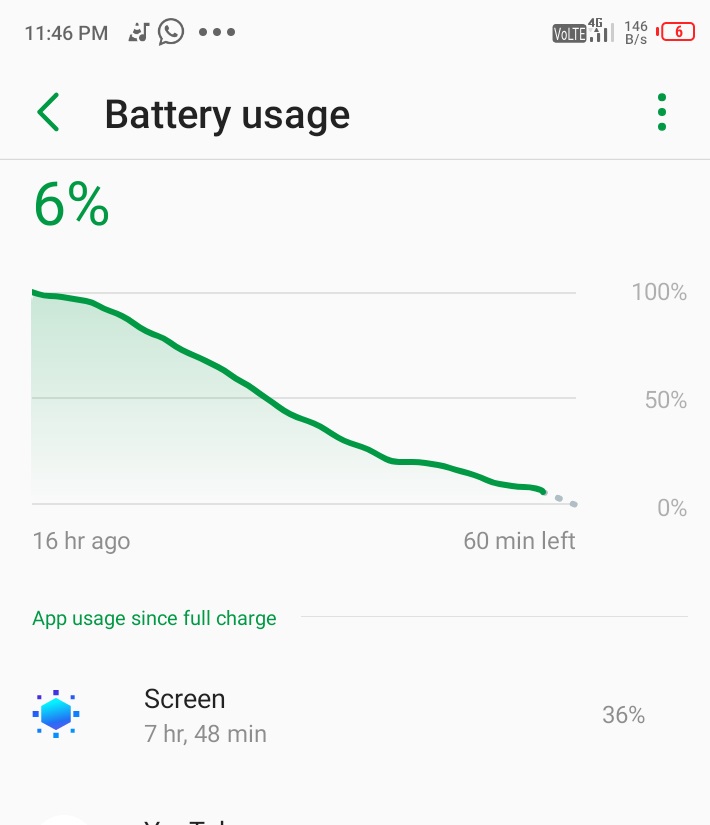 In subsequent tests, I also got close to 8 hours of screen on time with heavy usage. This is pretty good and most of the times I did not have to worry about running out of battery no matter how I used the phone.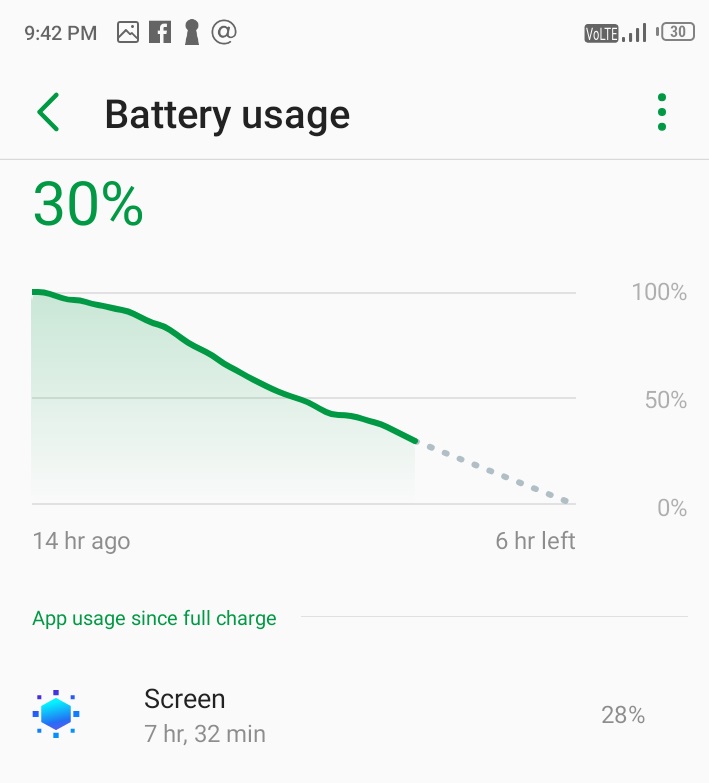 During days when I took things easy, I could even have over 50% of the battery remaining by the time I go to bed. The battery could last for more than two days in some cases and this is quite good.
Charging
Unfortunately, the Infinix Hot 8 does not support fast charging. I may have said before that it does but it does not. You will have to sit around and wait for it to fully charge. Give it close to two hours for it to fully charge but even if you do not get it to fully charge, you can use it for an extended period with a little over 50%.
Conclusion
A bigger battery is always better and that is what you are getting with the Infinix Hot 8. If you want a smartphone whose performance is reliable and the battery is equally as good, this is the one for you. The only issue I have with it is it does not support fast charging (officially) as this is a huge battery that takes time to be charged fully.
Also Read: The Tecno Camon 12 Review