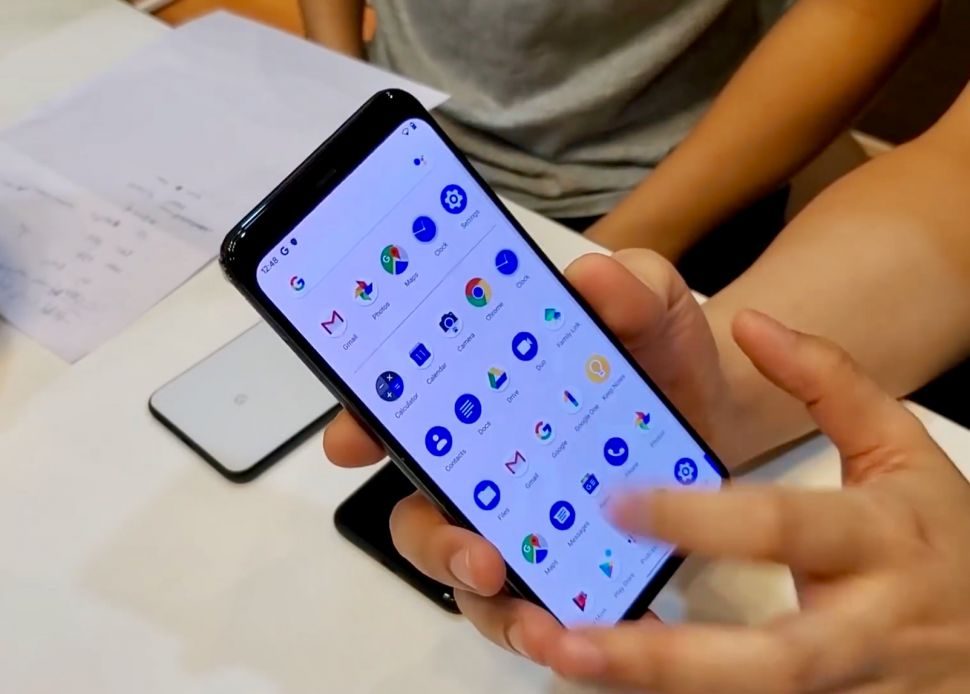 After Apple's "Special" Event that led to the announcement of new iPhones, the focus has now been shifted to Google's upcoming device Pixel 4. Google already teased a few upcoming features – the unusual.
Google stated Pixel 4 Series would have improved camera with a new soli sensor and Face Unlock. However, leaks have not stopped flowing since then. Surprisingly even hands-on videos have now become the news of the day.
In a hand-on video showcased on YouTube (in South Korean), tons of information about Google Pixel 4 XL has been revealed. Firstly, Pixel 4 XL has a 6.3-inch AMOLED display with 3,040 x 1,440 pixels resolution resulting in a high 539 pixels per inch density. It has also become clear that the 90Hz display rumors are true.

Surprisingly, the front of the device does not have a notch; instead, Google still prefers going with the top thick bezels. The top bezel house a selfie camera, Soli motion sensor, and a face unlock hardware.
The back of the device has one uniform texture, unlike in Google Pixel 3 and 3XL. Google is also bringing a new feature called Ambient EQ for adjusting the white balance on display to suit the environment.
Under the hood, the video reveals a Snapdragon 855 SoC aided by 6GB of RAM. The internal storage showcased on the video is 128GB, but it is not clear if this will be the high-end model.
A different hands-on video has showcased a Pixel 4XL running Snapdragon chipset, similar RAM and ROM. The rear camera is reportedly a Sony IMX481 16MP telephoto lens plus another Sony 12MP IMX 363 lens for wide-angle shots. On the front, the selfie camera is an 8MP f/2.0 snapper. This video is also not in English.
Google Pixel 4XL will come in three variants; Black, white, and yellow. Google is expected to launch its new devices in October.