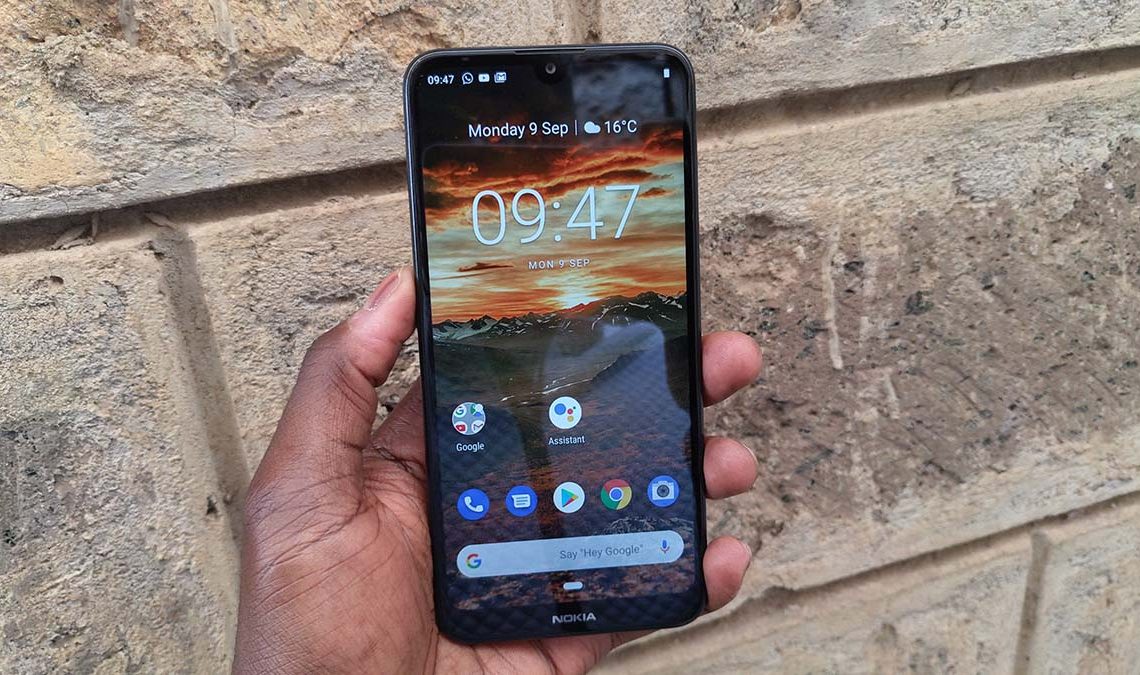 Back in June, the Nokia 3.2 officially went on sale in Kenya. This is one of the three smartphones HMD Global unveiled at MWC 2019 and is available in Kenya from Ksh 13,500. This is a good price but is it worth it? That is what you will find out in this review.
The Nokia 3.2 is the successor to the Nokia 3.1 that was good but did not necessarily offer a good experience compared to what was being offered by competitors. At the price the Nokia 3.2 is available for, it is probably something you are considering if you have been looking at the Huawei Y6 Prime 2019, Tecno Spark 3 Pro or the Infinix S4. All these are good phones that offer good value for money.
Just like all the latest Nokia smartphones, the 3.2 offers a pure Android experience, something that will differentiate it from most smartphones within this range. It is part of the Android One Program and comes with no bloatware at all. When announcing the availability of this phone in the country, HMD Global said those who buy it get a free MicroSD card, I am not sure if this offer still exists but you should probably ask for that if you decide to get this phone as you will run out of space very fast if you don't get it. I got the version with 2GB of RAM and 16GB of internal storage space.

Now let us get to the review.
Build Quality and Design
Nokia phones have for years been some of the most reliable on the market. They do have remarkable build quality and buying one you are guaranteed it will last for years.
The Nokia 3.2 is made of plastic and is very light but looks sleek. It feels bulky just like its predecessor, the Nokia 3.1. It will go down to individual preferences, if you like bigger phones, this is the right one for you, if you prefer smaller ones, this is not the right one. The plastic back cover is a fingerprint magnet and is very glossy. It is so reflective that I had troubles taking a photo of this phone to use in this review.
Having a plastic build makes this phone light as I have mentioned above and thus easier to carry around. It does look slippery but I did not drop it during my review. HMD Global used a minimalistic design on this phone as it has a very clean back with the camera and flash only. There are some models with a fingerprint scanner at the back but this is not the one I have, probably isn't the model available in Kenya.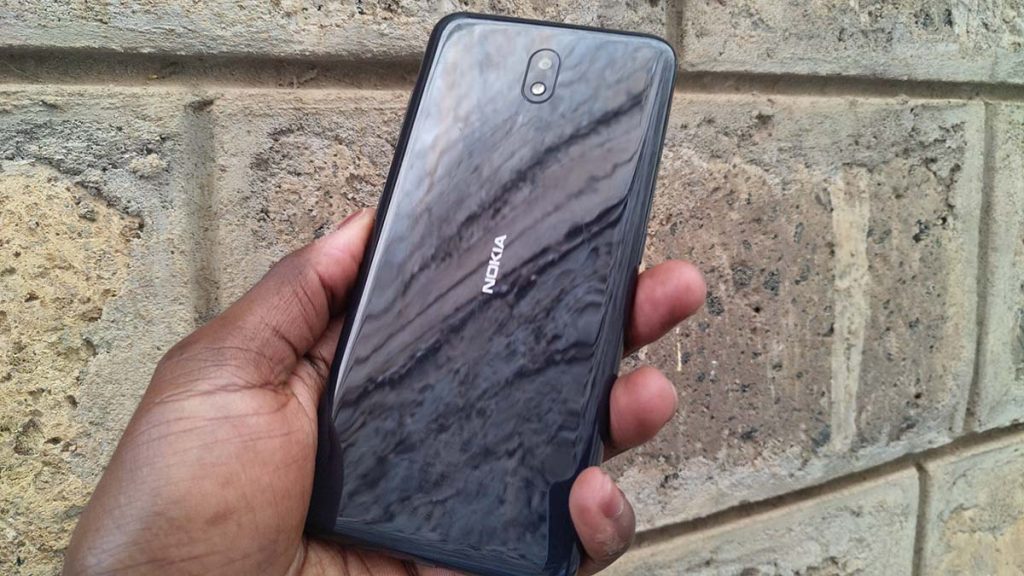 The Nokia 3.2 has a dedicated Google Assistant button on the left. If you use Google Assistant on a regular basis, this is perfect for you as you can fire it up from any screen. With that said, I did not use this button as often as I thought I would but that does not mean it shouldn't be there. At the times when I needed it, it was perfect to have it easily accessible.
The power and volume buttons are on the right of the phone. On the power button, HMD has embedded an LED notification light (glows gently). I love having the notification light here to be honest, I can see it even when I have the phone in the table with the screen facing down. I wish there was a way to change the LED notification colour, this would have made having it great but I guess that is something we can look forward to with its successor.
Display
The Nokia 3.2 comes with a massive 6.26-inch display with a waterdrop notch. When I say massive, I mean really big, I have used smartphones with bigger displays but for some reason this feels way too big. With this size, you can get a lot of work done on the phone, browse through your favourite websites, social media sites and binge watch your favourite should and videos. Content on the screen does not feel cramped and this is what I like.
The only issue I have with this display is that it is not bright enough. This may not be that bad within this price range but is something you should be aware of if you are planning to buy this phone. You can still use the phone with no issues even under direct sunlight but be ready to deal with a dim display.
Performance and Software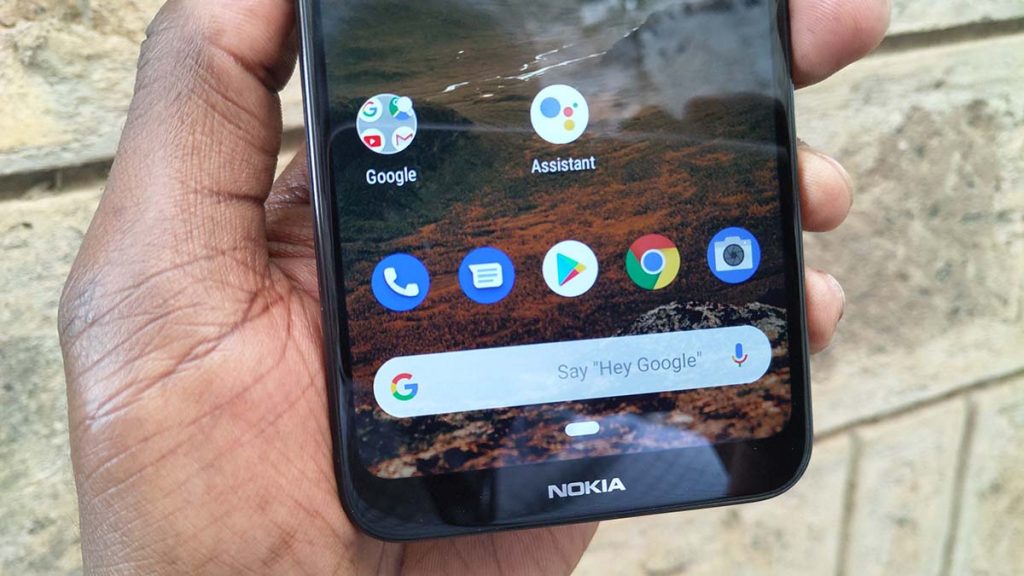 As I mentioned above, the Nokia 3.2 is an Android One smartphone and thus comes with no bloatware. Out of the box, you get the Google Apps installed and a few apps you may need. For all your social media, WhatsApp and similar apps, you will have to download those yourself. The phone comes with Android 9 pie out of the box but is in line to get Android 10 in Q1 of 2020. A clean Android experience is what you need as you get to customize it to whatever you want.
Powering the Nokia 3.2 is the Qualcomm Snapdragon 429 processor, 2GB of RAM and 32GB of expandable storage space. Remember the microSD card you get for free, well this will be needed as I noticed that the available space is not enough. I had a few apps installed, a few photos and music save and could not add more. The phone kept forcing me to uninstall the apps that I needed just to add more. At one particular point, I have less than 5 apps installed and could not add more. Keep in mind these are just small apps that I need and not the bigger ones that take so much space.
Performance-wise, there are no major issues. The processor is good enough and handled a lot without problems. I played the popular PUB-G game and was impressed on how the phone handled that. For its price, this phone did exactly what I expected most of the times. Yes, it did slow down at times but nothing serious to complain about.
The one thing I hated about the RAM is how aggressive it was. This made multitasking painful as when switching between different apps, they kept restarting and not picking up where I left them. This may not be a big deal for most people but there are some competing devices within this price range that handle that very well. I just hope HMD bumps up the RAM to 3GB in the next version for a slightly better experience.
Cameras
The Nokia 3.2 is not meant for people who take lots of photos all the time. Don't get me wrong, it does have good cameras but there are better options out there within this price in my opinion. The Infinix S4 for starters will be the best choice if you want a high-quality photography experience within this price.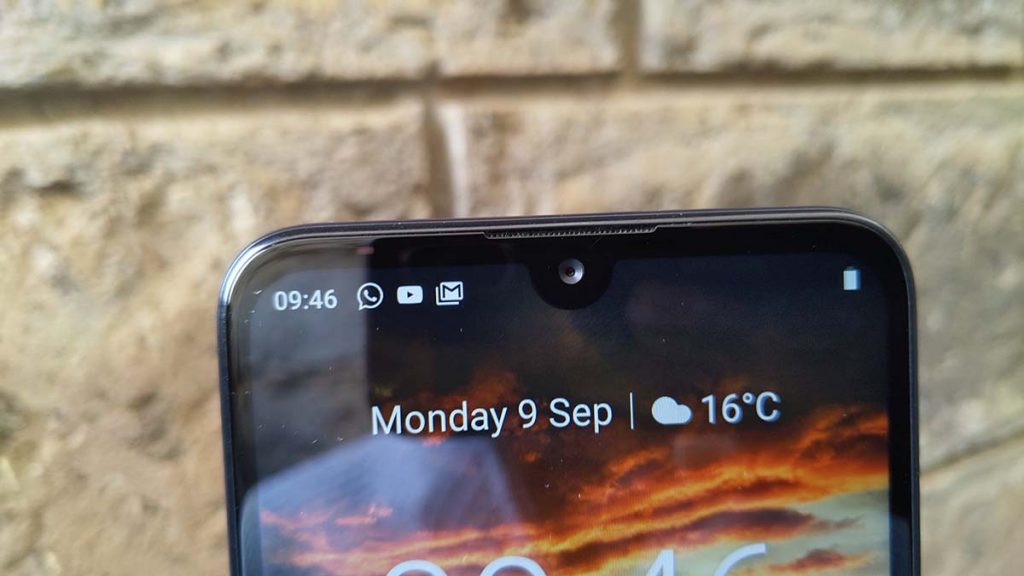 With that said, the back camera on the Nokia 3.2 is a 13MP one. You only get a single shooter here that can perform well in different lighting conditions but to be honest you should be using it outdoors or when the lighting is very good. It shines in such situations the most. For the selfie camera, we have a 5MP one that did not impress me. It does a decent job and that's about it, don't expect any surprises here.
Battery
This is the one area where the Nokia 3.2 shines. It is powered by a 4,000 mAh battery that is good enough to last an entire day, two and, even in some cases, three. This is based on my usage and I consider myself as a power user and to get a phone to last this long is impressive.
The battery is able to last this long as the phone is not very powerful and combine that with the adaptive battery features of Android 9. If you want a reliable battery, this is the phone to get.
Conclusion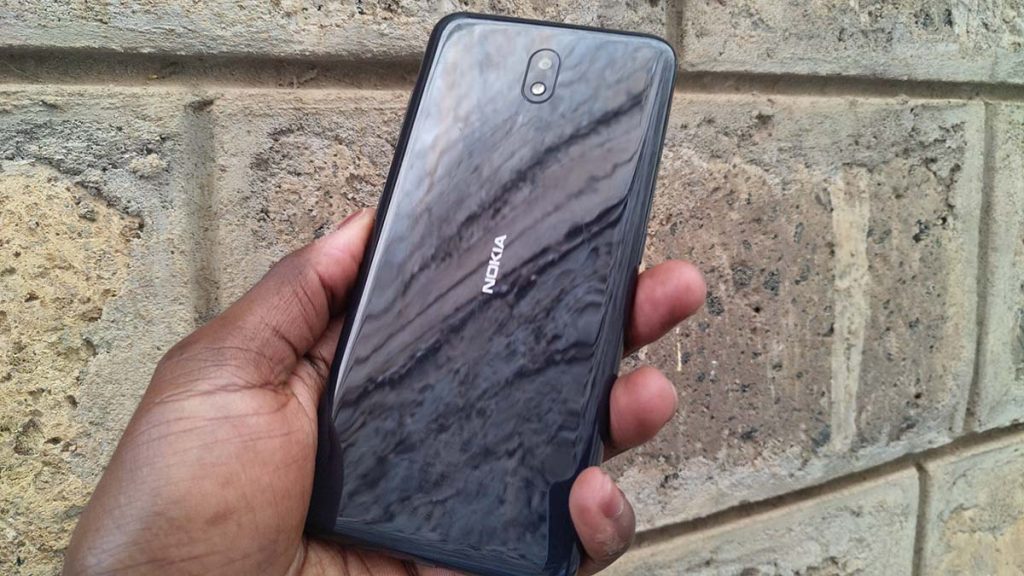 The Nokia 3.2 is a good addition to HMD's affordable line-up and definitely a good phone for those looking for a device within its price range. It does look sleek and performance isn't bad either. Except for the aggressive RAM management and the selfie camera, I love this phone, it is way better than the Nokia 3.1.
What I like
Sleek Design
Amazing Battery life
LED Notification on the Power button
Very Practical phone ( no gimmicks, it just gets the job done)
What I did not Like
Aggressive RAM management
Selfie camera could have been better
Also Read: The Huawei Y9 Prime 2019 Review: Is It Worth Your Money?