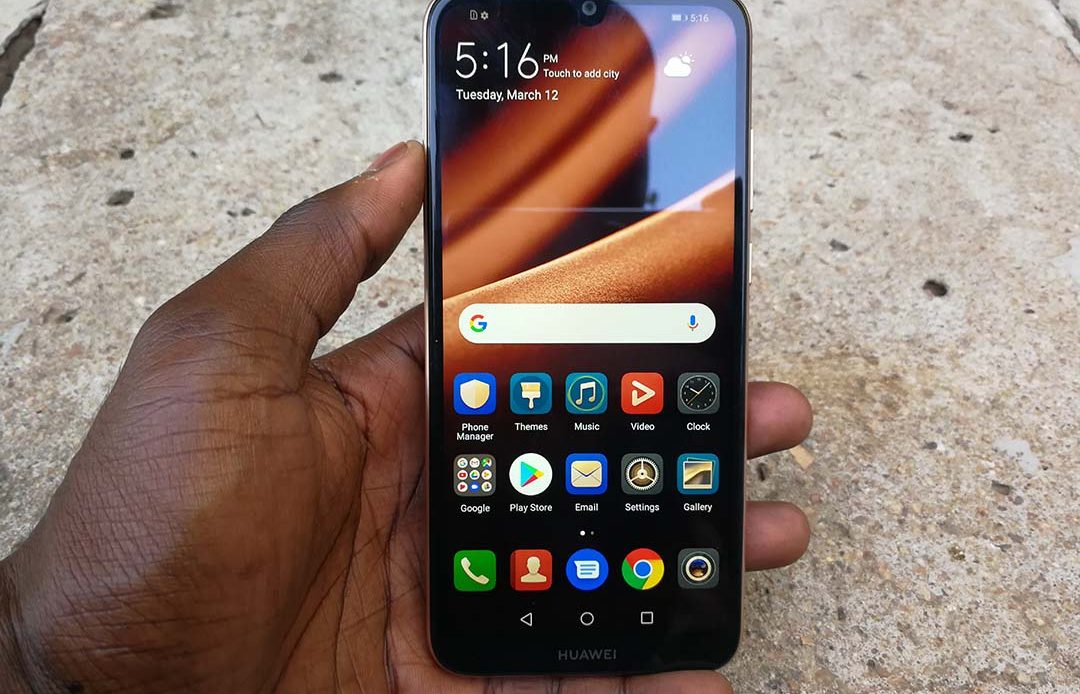 About a week ago, Huawei unveiled its latest smartphone, the Huawei Y6 Prime 2019, to the Kenyan market. This smartphone is available in retail stores for Ksh 13,499 making it the cheapest smartphone unveiled by the company this year.  I have already published my first impressions post on this phone and you can check that out here.
With the Y6 Prime 2019, the company is going after a market segment dominated by Infinix and Tecno. The phone is targeting the young customers who want the latest features on their smartphones without spending so much money on the said smartphone. This is a competitive market segment and I am interested to see if the Y6 Prime 2019 offers you value for your money.
In this review, I will be looking at what the Huawei Y6 Prime 2019 promises and if it actually delivers that from my experience using it.

Also Read: The Huawei Y6 Prime 2019 Specifications
Design and Build
I got the Huawei Y6 Prime 2019 variant with a faux leather design that looks different and probably the one you should get. With so many smartphones out there looking the same, the Y6 Prime 2019 comes with a refreshing look that will differentiate your phone from others on the market.
These days, a smartphone is more than just a communication device, it is an extension of your taste and should represent that. The Y6 Prime 2019 looks the part and has been grabbing attention of the people around me every time I take it out of my pocket. The leather-like cover looks and feels different. If you have ever had a leather case for your smartphone, then you know how good it feels and this is the same experience I got with the Y6 Prime 2019.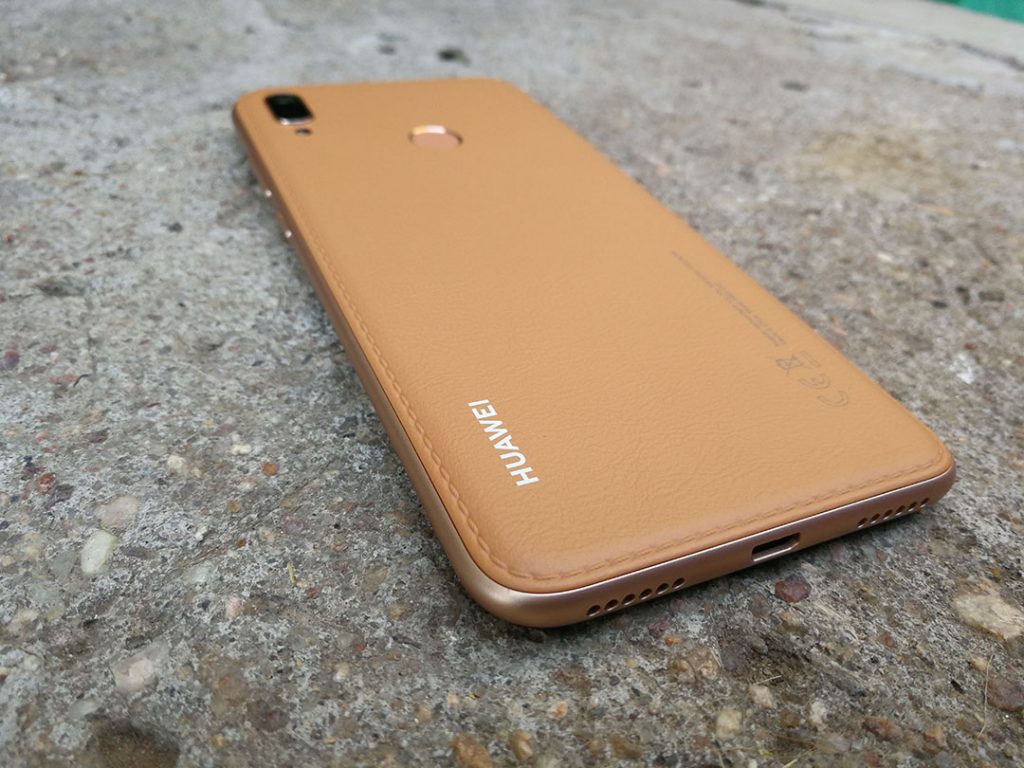 The Brown Amber (faux-leather) gives the phone a premium touch but is not the only version available. You can also get this phone in black and blue depending on your taste.
The Huawei Y6 Prime 2019 feels light and has smooth edges that make it comfortable to hold. We spend most of our days holding our phones and they should not feel out of place and this is what the Y6 Prime 2019 offers.
The Display
With a 6.09 Inch display, the Huawei Y6 Prime 2019 is perfect for media consumption. This display has an HD+ resolution with great colour accuracy and a bigger size to match that. When watching movies, you get great colour reproduction and may not notice this is an HD+ display. It is good for its price and does what you expect it to.
There is a dewdrop notch at the very top of the display just like the one we saw on the Huawei Y7 Prime 2019. This notch does not block anything (except when watching some videos in Full screen mode) on the display but you can still hide it if you do not want to see it. I did not find the notch to be that big of a distraction, so I did not hide it.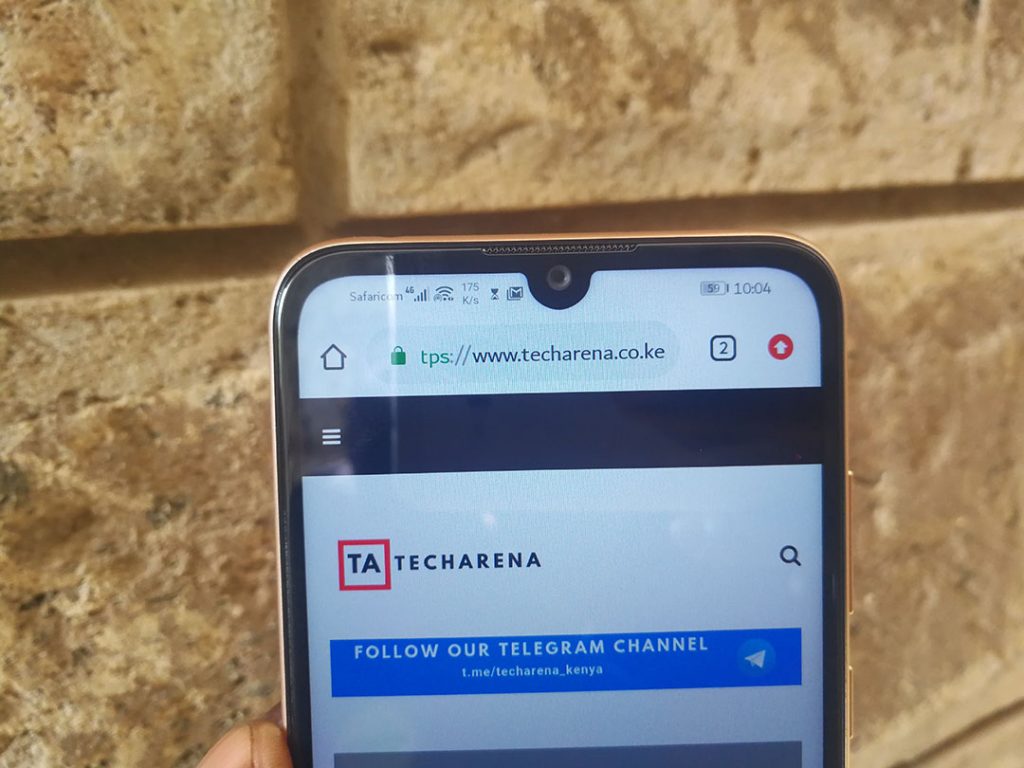 The display on the Y6 Prime 2019 is responsive and I have not had any issues with it so far. It does have on screen navigation keys that you can disable in favour of gesture navigation. If you have not used gesture navigation on some of the new Huawei phones, you are missing out. I was sceptical of using them at first but I am in love now. They work so well and I have the whole display to use as the on screen navigation keys have been hidden.
You can adjust the colour temperature of the display to fit your lifestyle. There is a warm colour temperature, cool temperature or manually adjust to the colour temperature you are comfortable with.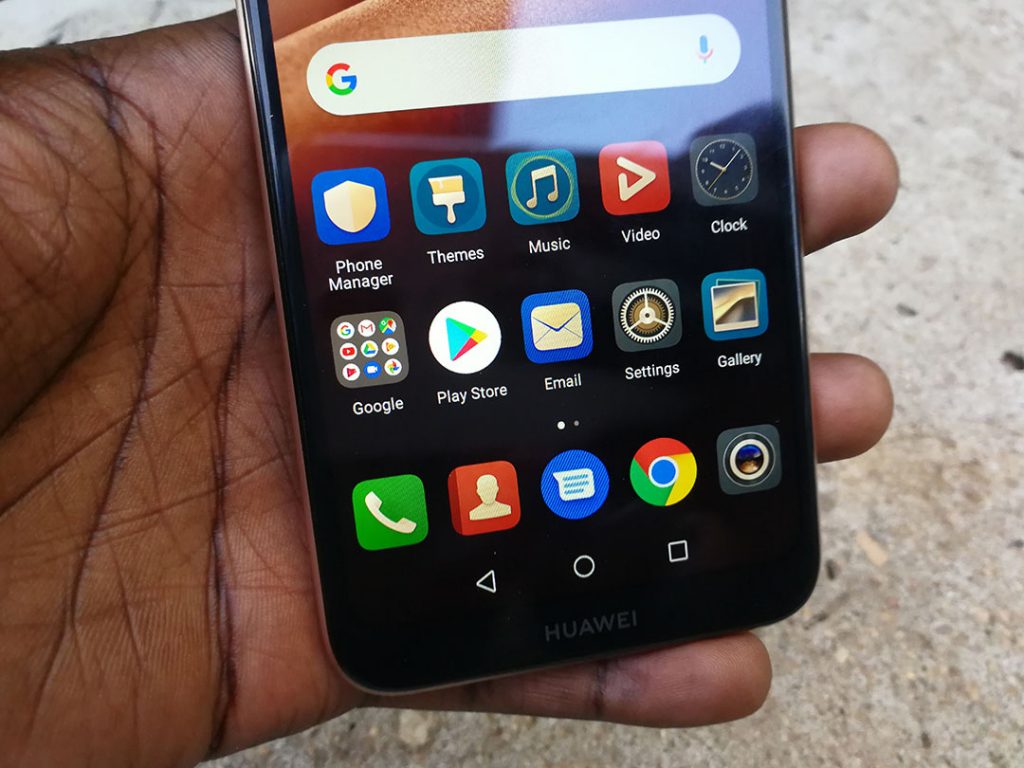 The display also has an eye comfort mode that filters out blue light to help relieve visual fatigue. This mode is perfect at night when you are about to go to sleep and blue light can make it hard for you to sleep. You can set this mode to switch on automatically at specific times without you manually doing it yourself.
Performance and Hardware
The Huawei Y6 Prime 2019 comes with a 2 GHz MediaTek Helio A22 processor that is paired with 2GB of RAM and 32GB of internal storage space. The phone also comes with Android 9.0 Pie out of the box. The processor is ok from my experience with this phone. It does a really good job and I have no issues with it even when running demanding applications and games.
As for the RAM, it is good but could have been better. The phone is aggressive with RAM management and this makes multitasking a bit cumbersome as most apps keep restarting when switching from one app to the other. I believe the phone could have been perfect with 3GB of RAM as 2GB of RAM does not offer the best experience. 3GB of RAM could also have differentiated the Y6 Prime 2019 from the other smartphones it is competing with. The 32GB of space is good for this price and I am yet to use half of that even after installing all my favourite apps and music.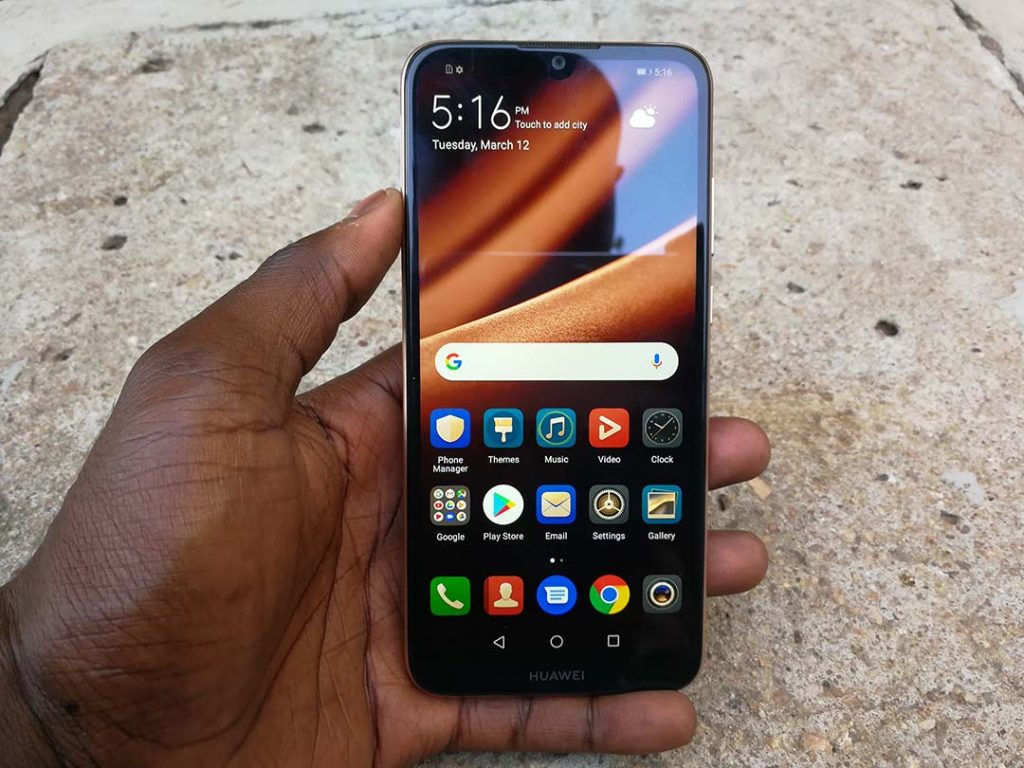 The Huawei Y6 Prime2019 has some of the best speakers in its category. The company is calling this Huawei SuperSound that is louder and has stronger bass effects. I have tested this and can say it is true. The speakers get really loud and the sound quality is equally as good. Most smartphones within this price range do not have the best speakers but I have to say, the Y6 Prime 2019 is different. The Huawei Y6 Prime 2019 also has built-in FM radio and this means that you can listen to FM radio through the speakers without plugging in your earphones. If you listen to music on your phone, then you know that with most of them, you have to have your earphones plugged in for the radio to work but this is not the case with the Y6 Prime 2019.
Some of the additional features we get on the Huawei Y6 Prime 2019 include Face unlock and fingerprint sensor for security. This is not a new thing as we see these features on most Android smartphones these days. In low light conditions, the screen brightness is adjusted automatically for Face unlock to work. One other thing you can do with Face unlock besides unlocking your phone is locking certain apps on your phone. This is important if you share your phone with other people but want to keep some of their content private.
Cameras
The Huawei Y6 Prime 2019 comes with a single 13MP camera at the back. This is not a AI camera as we have seen on other Huawei smartphones recently. The camera takes really good photos and does an even better job in low light conditions. It does have a wide aperture that lets in more light and this is key when taking photos when the lighting is not so good.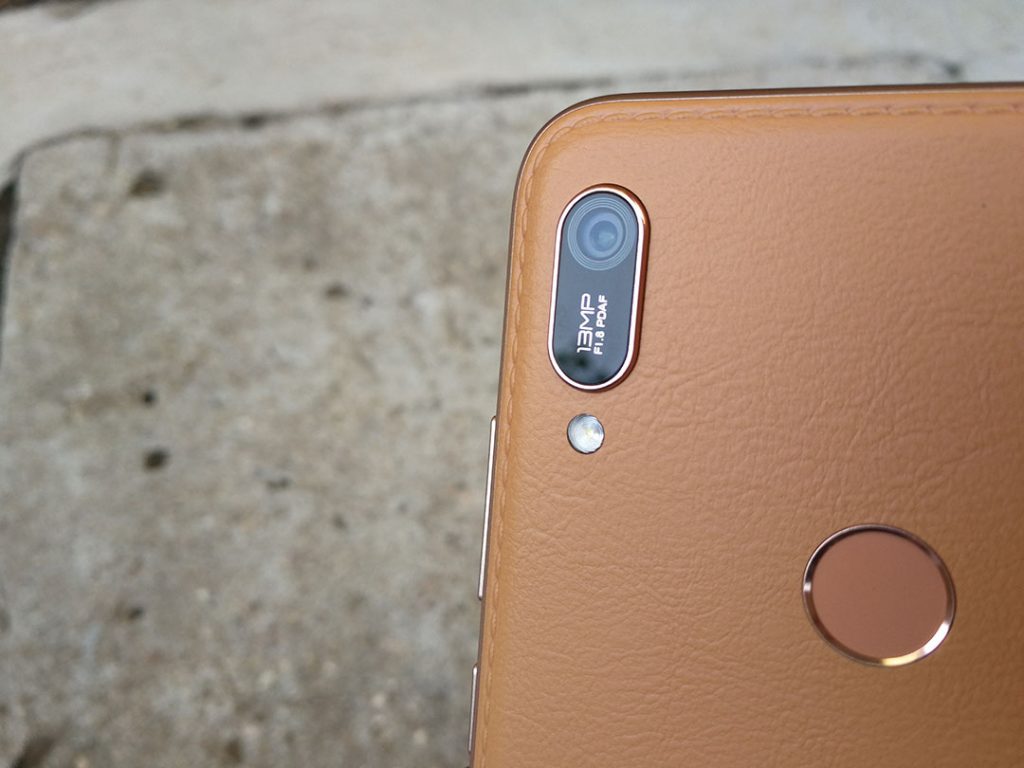 The main camera at the back also has a pro mode and this lets you change some of its settings to get the best shot. We do not get that many smartphones within this price range with the Pro setting and that is why I had to mention that.
For the selfie camera, we do get an 8MP shooter that is good when the lighting is good. It does have flash support that should help when you are taking selfies in low light conditions. It also has a beauty mode that you can use if you want polished selfies.
Battery Life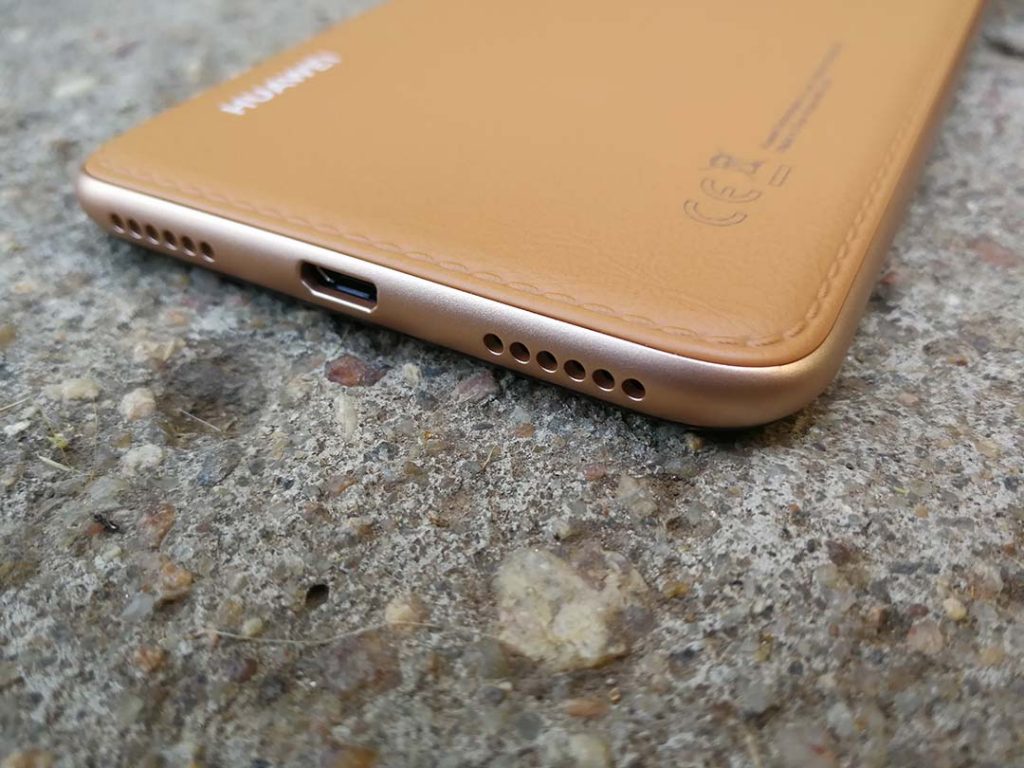 The Huawei Y6 Prime 2019 comes with a 3020 mAh battery. This is not a big battery compared to some of the company's other smartphones. The phone does not have a very powerful processor and its display isn't demanding on the battery but I still believe this battery could have been better. I can get this batter to last for more than a day thanks to some of its battery optimization settings. To set itself apart, Huawei should have gone with a 3,500 mAh battery on the Y6 Prime 2019.
Read: Infinix HOT 7 Unboxing and First Impressions