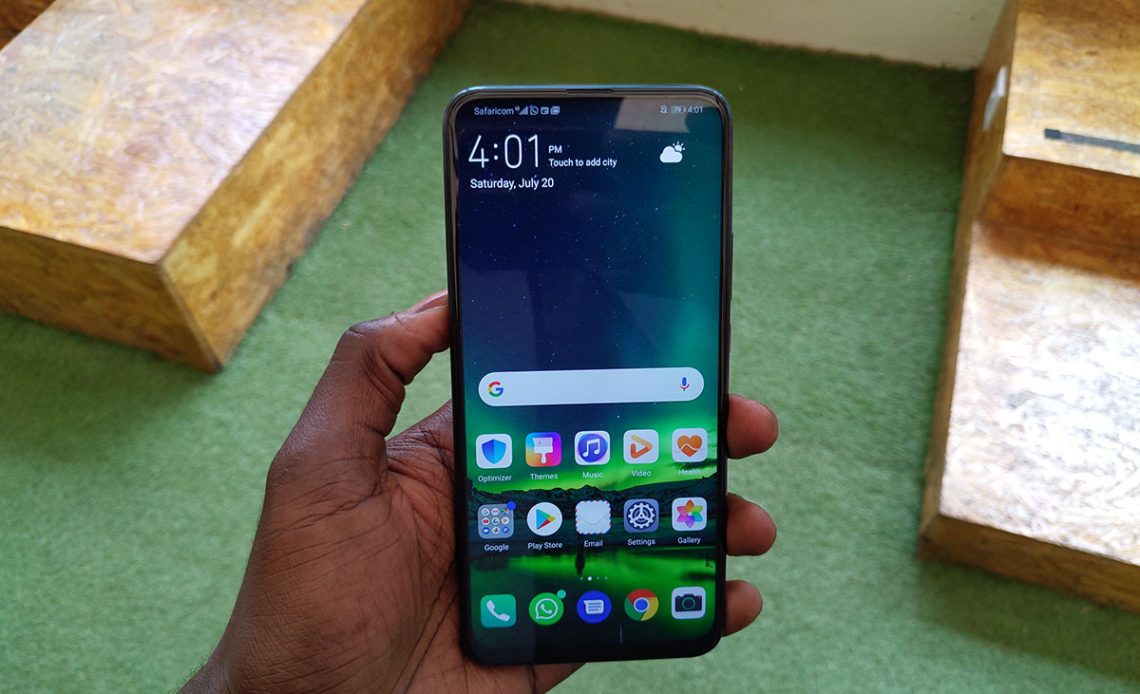 Launched a few weeks ago, the Huawei Y9 Prime 2019 is the latest smartphone from the company to be unveiled in Kenya. The phone is available in retail stores in the country starting from Ksh 23,500. This new phone should not be confused with the Huawei Y9 (2019) that we saw last year. These are two very different devices with some similarities.
The new Huawei Y9 Prime 2019 promises enhanced AI photography, improved performance, long lasting battery, better viewing experience among other things. In this review, I will look at all these to see if the Y9 Prime 2019 lives up to expectations.
At its price, the Huawei Y9 Prime 2019 is in direct competition with the Huawei P30 Lite, Samsung Galaxy A30, OPPO A3s, Tecno Camon 11 Pro, and even the OPPO F11. With all these options, you are not just expecting a basic phone but rather want a reliable one that does what you expect it to. Is the Y9 Prime 2019 the best of the batch, let's find out?
Design and Build Quality
The design and build quality of the Huawei Y9 Prime 2019 borrows heavily from its predecessor. It has a plastic back cover that feels solidly built. It does not feel cheap in any way. It has equal weight distribution and you do not feel like one part of the phone is heavier than the other.
The Y9 Prime 2019 has the same design as its predecessor. Its curved edges make it comfortable to carry around even with its big size. It has a 6.59-inch display that is not small by any standards, this may not be the ideal size for everyone but it is perfect for me. I can comfortably use the phone with one hand even with this size.
The back cover is not removable but that is something we have gotten used to these days. At the back is where we get the triple camera setup with LED flash and the fingerprint sensor. This back has a two-tone finish with the top section being darker than the bottom part, this looks good and different from what we are used to. There are different colours available but I got the Emerald Green one that looks really good. It is different from what we see from most smartphones and even from Huawei and stands out every single time.
In summary, I love the design and build quality of the Y9 Prime 2019. Huawei kept the same design it used on the Y9 from last year and that is not a bad thing. There is no reason to fix what is not broken. The phone feels modern and worth its price, Huawei did a good job here.
Now Read: Huawei Y9 Prime 2019 Specifications and Price in Kenya
Display
The Huawei Y9 Prime 2019 is one of the biggest smartphones within its price. It has a massive 6.5-inch display that may not be ideal for most people but not me. I have used smartphones with big displays before so I am used to this. If you are not in the same position as me, you will need a couple of days before getting used to the size of this display.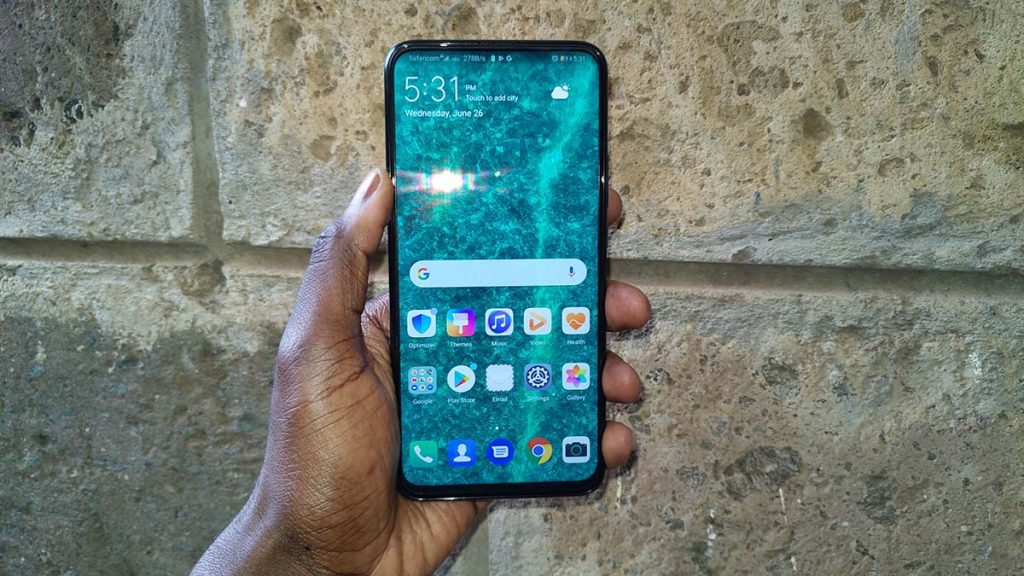 The Huawei Y9 Prime 2019 does not have the dreaded notch at the very top. The company has ditched that and we have a symmetrical look that is refreshing to be honest. You may be asking, what about the front facing camera? Where is it? Well, Huawei has decided to go with a pop-up selfie camera that eliminates the need of having a notch to house it. Having no notch gives the phone a cleaner look that most of those who hated the previous design will appreciate.
If you love watching movies or consuming media through your phone, this display is perfect for you. It is big and clear to use in all lighting conditions. It gets bright enough to comfortably use under direct sunlight and gets dim enough as well to use in the dark.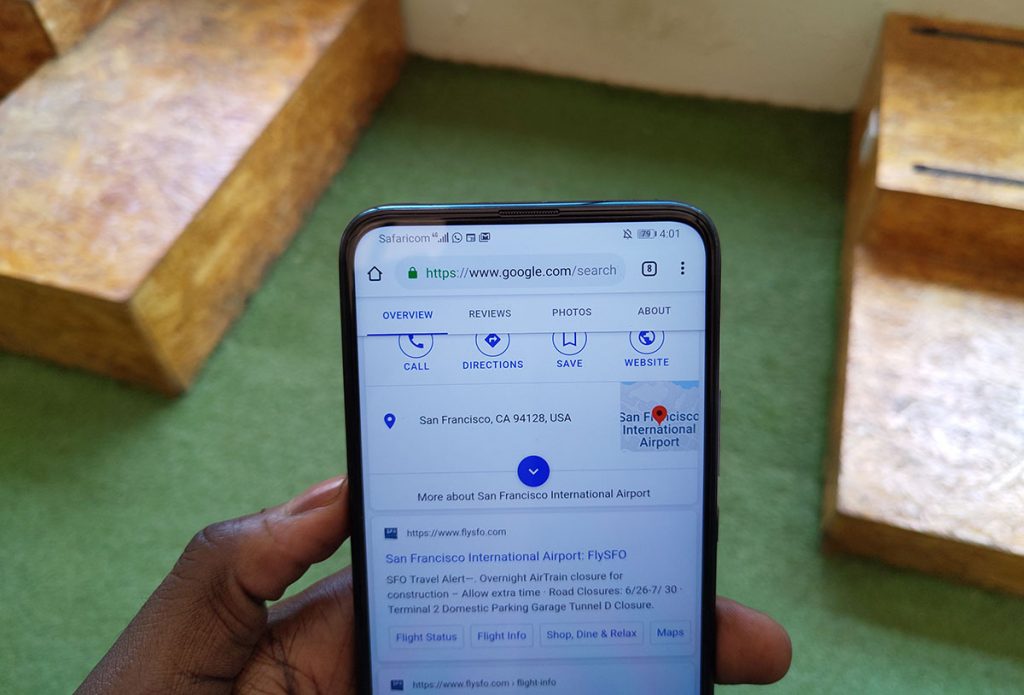 The resolution of this display is 1080 x 2340 pixels, this will be pretty good for most people. Like most Huawei phones, you can choose a lower resolution or set it to automatically choose that for you. I set mine to 'Smart' which is the automatic option and I am fine with that. I have had no issues during the review period and this is great.
Performance and Hardware
Using the Huawei Y9 Prime 2019 for a little over 3 weeks, I have had a very good experience in terms of the performance. At no single time did I experience any problems with the phone's performance and this says something considering how I pushed the phone from not only running basic tasks to opening and using demanding applications.
The phone is powered by the Hisilicon Kirin 710F processor that has been paired with 4GB of RAM and 128GB of internal storage space. There is a 64GB model available but I would suggest you go with the 128GB one. At the price the Y9 Prime 2019 is retailing at, you do not expect a smartphone to have any performance issues but even with that, I was impressed with what I got.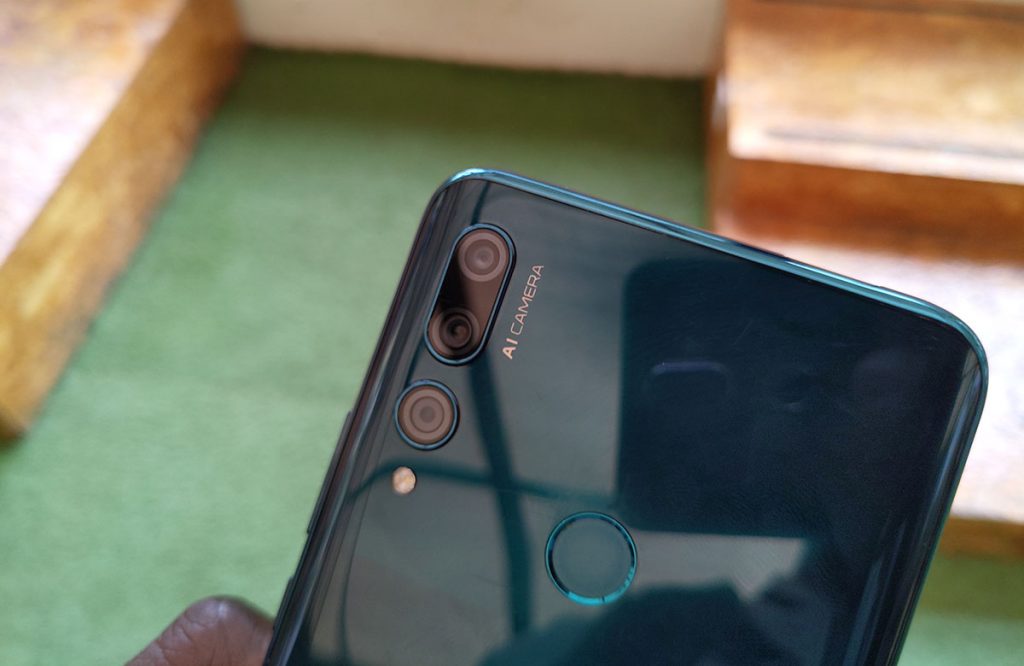 I occasionally play a game or two on my phone and it was not different during my experience with the Huawei Y9 Prime 2019. The experience was very good with no lags, games would load in seconds and the whole experienced was quite good. The experience was slightly better than what I got with the Huawei Y9 2019 from last year. I know not everyone is a gamer but since games can be demanding on your smartphone, having a good experience when playing one means that the phone will not present any issues when running day to day tasks.
The Huawei Y9 Prime 2019 comes with Android 9.0 Pie out of the box with EMUI 9 on top. This is the same version of EMUI we have seen on most Huawei smartphones that come with Android Pie. EMUI has seen some improvements over the last two or so iterations but it is still as far from stock Android as it has always been. This is not a bad thing though as in some areas it does a good job compared to the previous versions.
I have always loved EMUI and especially the extra features it has. For example, it has extra battery optimization settings you do not find on stock Android. One that I particularly use is the ultra-power saving mode that can prove useful if you are running low on power and are not anywhere near a charging port. With this setting, you can easily extend the battery life by up to 24 hours. This is one of many features of EMUI that make it bearable compared to stock Android.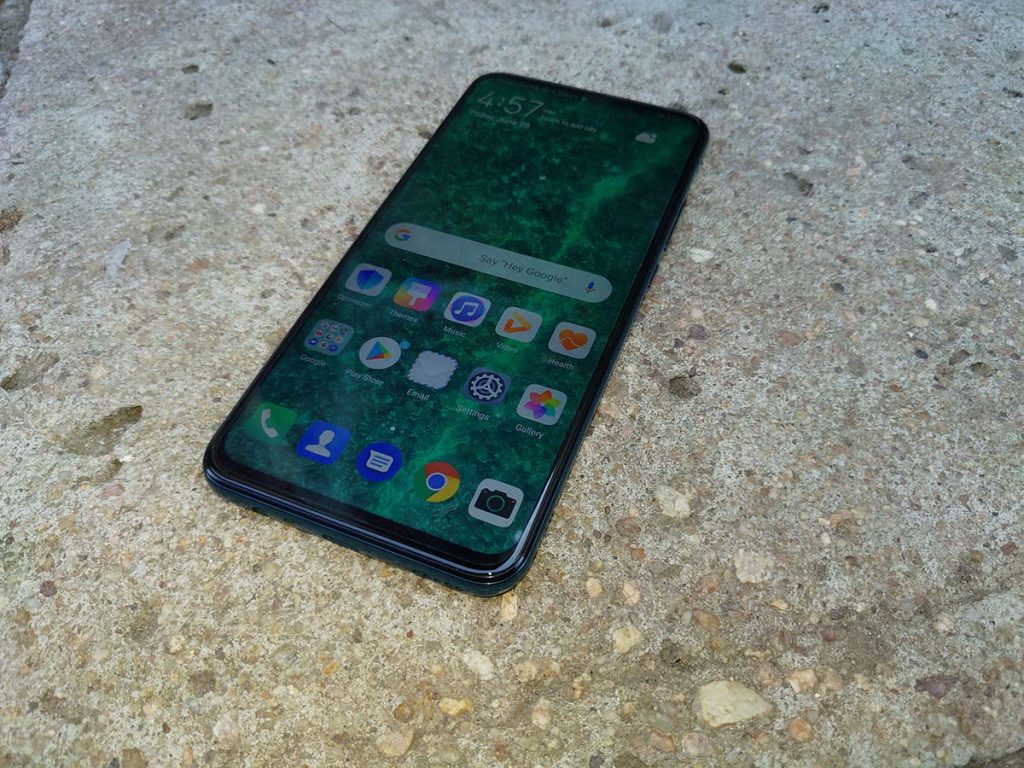 With the thin bezels at the top, you may be wondering, how does Face Unlock work? Unfortunately, it does not and I am not mad about that. I would choose a no notch smartphone with no Face Unlock over a smartphone with a notch that has Face Unlock. To help with unlocking the phone, you do get a fingerprint sensor at the back. This sensor is very fast and works as you would expect it to. It is easy to setup and in addition to using it to unlock your phone, you can use it to answer the call, stop the alarm, browse through photos and show the notification panel.
Cameras
Huawei has always made some good cameras and what we get on the Y9 Prime 2019 live up to this. The cameras are good in different lighting conditions but expect some noise when the lighting is not so good. There is some oversaturation in some cases but nothing out of the ordinary here.
The Huawei Y9 Prime 2019 comes with three cameras with the main one being 16MP, an 8MP wide angle lens and a 2MP for depth sensor. The wide-angle lens is perfect when you want to take a wider shot and fit more people in your shot. It works well but I noticed the edges are not as clear as what we get on the centre of the shot. It may be hard to notice that but take a number of these shots and you will definitely notice it.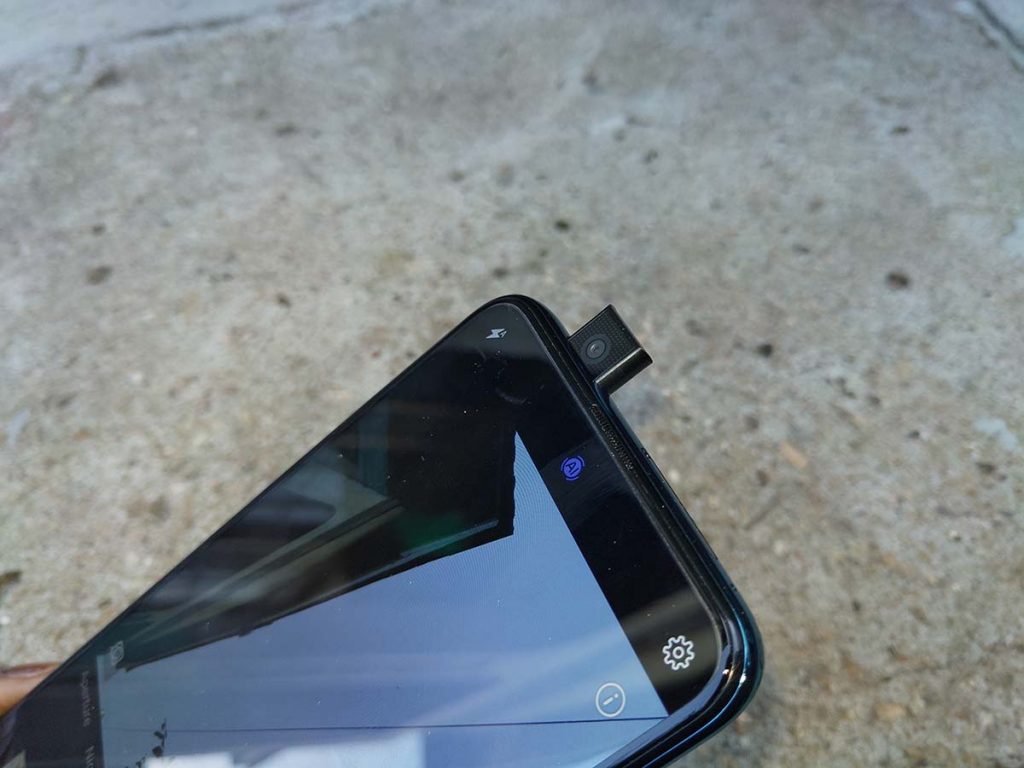 The pop up selfie is a 16MP one that does a good job. It pops out and retracts within seconds so you do not sit and wait for ages for it to do that. If you are worried about any damages to the camera, you should know that it will automatically retract if it senses that the phone has been dropped when the camera was out.
Below are some shots I got with the cameras.
Battery
This is one of the areas where the Huawei Y9 Prime 2019 shines. Besides the different power saving modes, the battery will last for over a day with heavy usage. I am talking about over 7 hours of screen on time in some cases which is good. This is a 4000 mAh battery which is impressive and can cater for all your needs and not having to worry about charging it in the middle of the day.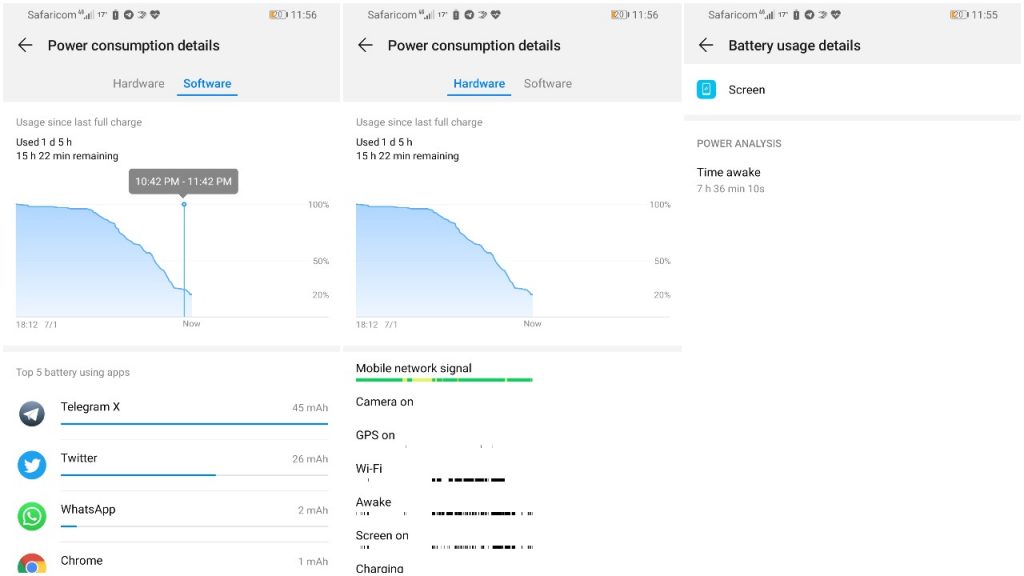 The Huawei Y9 Prime 2019 does support fast charging even though the company isn't vocal about that. Fast charging is important as it would otherwise take a long time to charge the battery from 0 to 100%. With fast charging, you can get a day's worth of power with just a few minutes of charging.
Conclusion
The Huawei Y9 Prime 2019 is the company's latest mid ranger and is an upgrade when compared to its predecessor. We are not getting that many changes but important ones are included here. It does live up to expectations in most cases but I would have hoped for slightly better cameras. It has a very good display that is perfect for media consumption. It's performance is reliable and slightly better than that of its predecessor. At its price, the phone is a really good deal worth considering.
Also Read: The Huawei P30 Lite Review