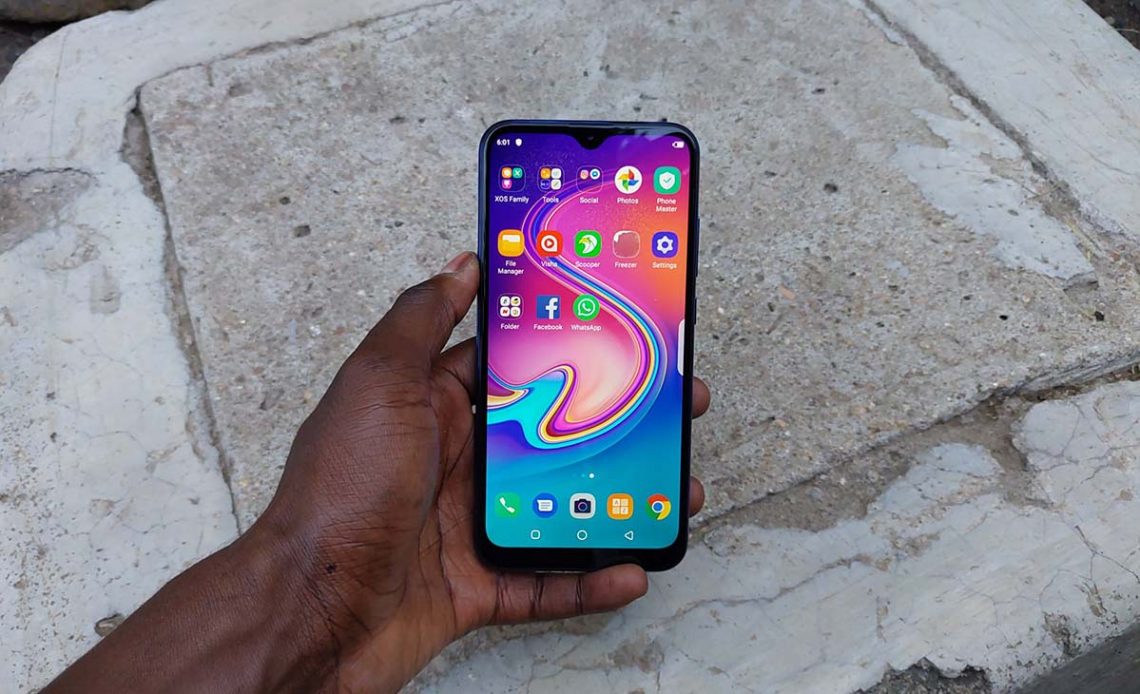 The Infinix S4 is another camera-centric smartphone from the Chinese manufacturer that is currently available in Kenya for Ksh 14,999. This is the successor to the Infinix S3 and S3X from last year and even though the S series started primarily as a Selfie series, it has evolved to an all-round series that non-selfie lovers will appreciate. Even with that said, one of the key selling points of the Infinix S4 is its 32MP selfie camera. Yes, you read that right, a 32MP camera on a smartphone within this price.
I have been using the Infinix S4 since it was launched and I started using it as my secondary phone before making it my primary smartphone a little over a week ago. I was curious to see what the S4 has to offer as I was not the biggest fan of the S3 series. Don't get me wrong, it was a good series but it felt unfinished in some way. With the S4, I wanted to see if it does what the company promises and how it compares to what is offered by competitors.
I did an unboxing posts and video which you can check out below if that interests you.

Now Read: Infinix S4 Unboxing and First Impressions
Design and Build
Infinix did not take any shortcuts when it comes to the design and build of the S4. It feels like a modern smartphone with sharp corners and a flat back cover. It is wide but I did not have a problem using it with one hand. Compared to the S3 series from last year, the S4 feels like a phone made for professionals. It reminds me of the Infinix Zero 3 from a few years back.
The back is made of plastic and has a gradient colour that we tend to see on most smartphones these days. I got the blue one that looks good but I would have preferred the purple one. When you look closely, you can see the glitters on the back of this phone and they give the phone some character. Long gone are the days when smartphones were boring with the same colours. These days, having a unique touch helps separate what the different manufacturers offer.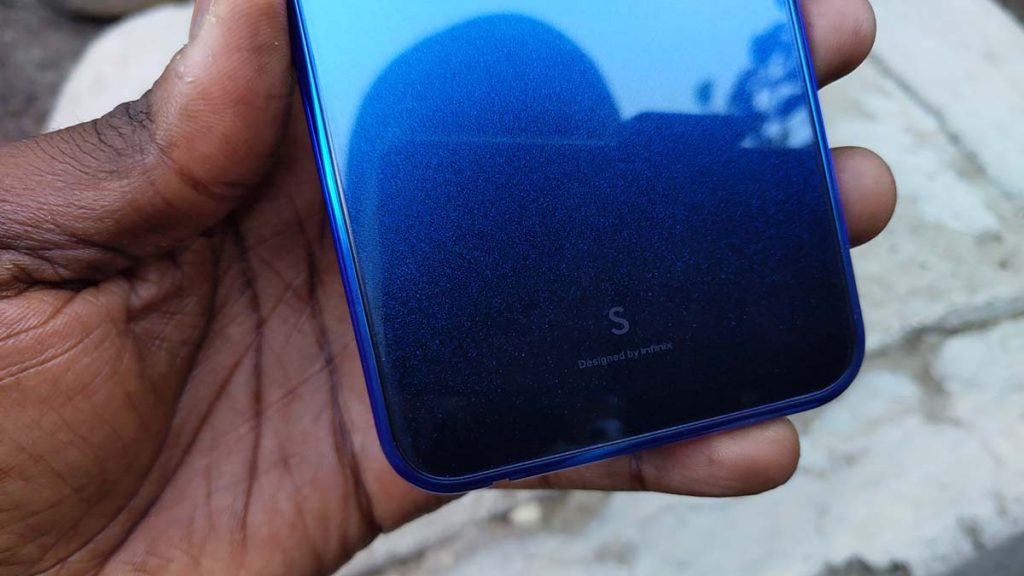 I was not sure about the design of this phone in the beginning, but I have come to love it. Before this phone, I was using a smartphone with a smaller form factor and when I changed to the S4, I felt that it was too big for me. This was just me overreacting as I got used to the size within a couple of days. I can use the S4 with one hand without it feeling weird at all. Keep in mind we have a 6.2-inch display here and I could comfortably use it with one hand.
Display
On the Infinix S4, the company decided to use 6.2-inch display as I have mentioned above. Infinix chose a 720p display that is not the highest resolution they could have used. I do not have an issue with a 720p resolution but I know there are people who will be turned off by this. I found this display sufficient for my use during the review period.
The display is very bright and colours pop out so well and this may have something to do with XOS. Watching movies and videos on this display is a very satisfying experience. It offers great colour reproduction with no distortion and even though I was not getting a Full HD experience, I had no issues with it. With such a huge display, media consumption on the Infinix S4 is a much better experience that some of the other smartphones it is competing with.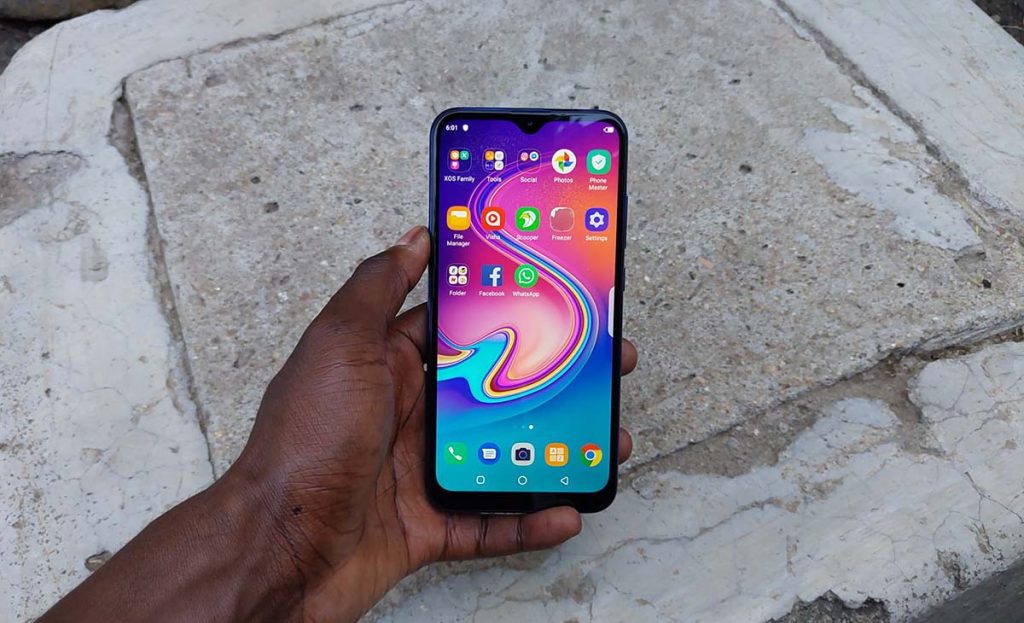 Above the display we have the waterdrop notch, the first from Infinix and you can disable it if you do not want it there. The notch still gets in the way of some of your content but you will rarely notice that unless you are very keen.
The display of the Infinix S4 supports adaptive brightness and this means that the screen brightness will adapt to the ambient light around you. If you are outdoors under direct sunlight, brightness will be adjusted up automatically to make sure you can see what is on the display. Well, this is how it is supposed to work but was not the case for me all the time. In most cases, I would take the phone out of my pocket and brightness is not adjusted automatically. in these cases, I had to adjust brightness manually to get it to where I want it to be.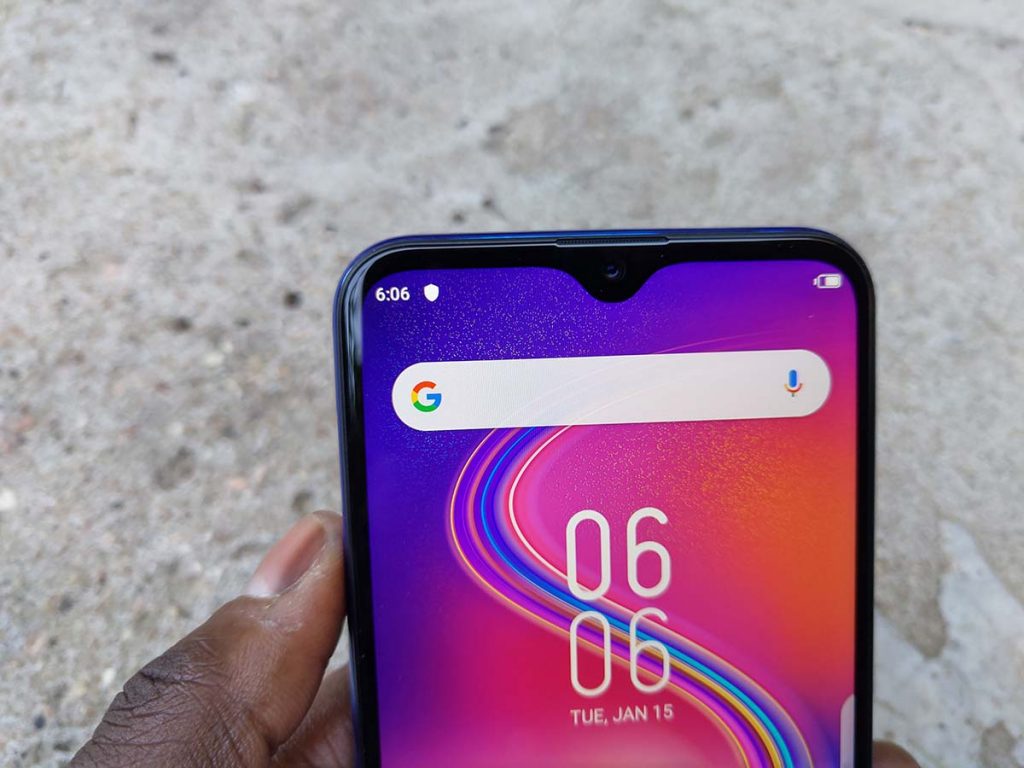 The issue with auto brightness is something I have experienced with other Infinix smartphones before. Maybe it has something to do with the sensors the company is using but it is just annoying. There is no point of having auto brightness if it does not work most of the times. I hope Infinix finds a way to fix it as this can be annoying.
Software and Performance
Powering the Infinix S4 is a 2GHz MediaTek processor that is paired with 3GB of RAM and 32GB of storage space. The phone does handle day to day tasks with ease. I did not have any issue when using the phone and even multitasking wasn't as issue.
The software experience is a hit and miss. XOS, Infinix's Custom UI built on top of Android, is light and this latest version comes with some small aesthetic changes. It does not feel different from the previous version and you will feel right at home if you have used any of the recent XOS versions. XOS 5 has a dark mode among other features that make the experience slightly better. I am still working on a review of XOS 5 which should be up later this week or early next week.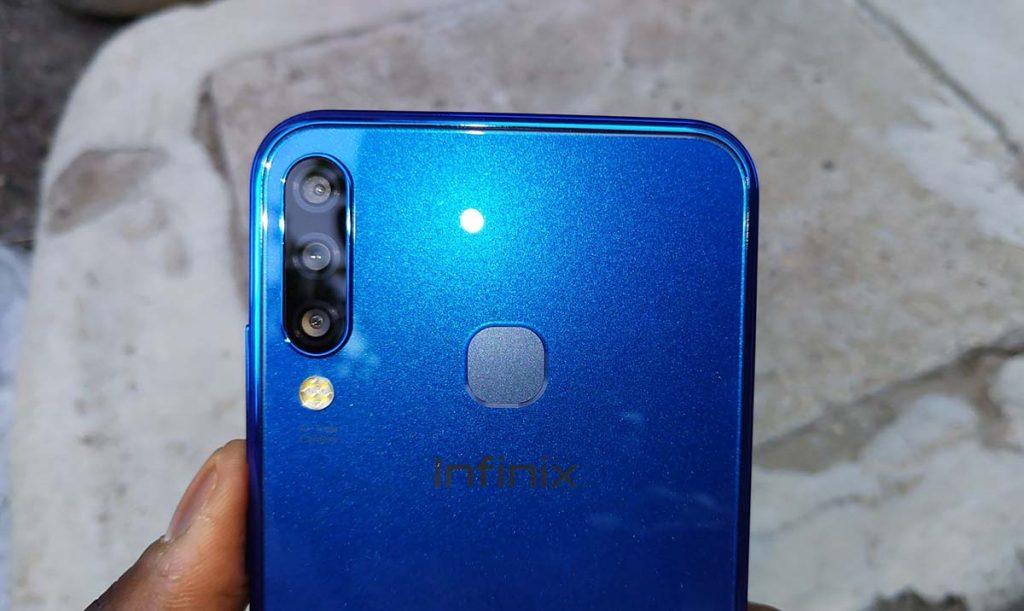 One thing I hate about XOS is the inclusion of intrusive ads. I do not know who thought this is a good idea but I find it annoying. For anyone planning to buy this phone, I would suggest you download a third-party launcher and my favourite if Nova launcher. It will help avoid some of those annoying ads that you definitely don't need.
On the display, Infinix has added a 'Smart Panel' that consists of shortcuts that help you do specific thing. These shortcuts can be pulled from the right of the display or anywhere you plan to place the Smart Panel. The shortcuts can be accessed even as you are using another applications. For example, you have WhatsApp as one of the shortcuts and you can access the messaging app from anywhere as you are using your phone.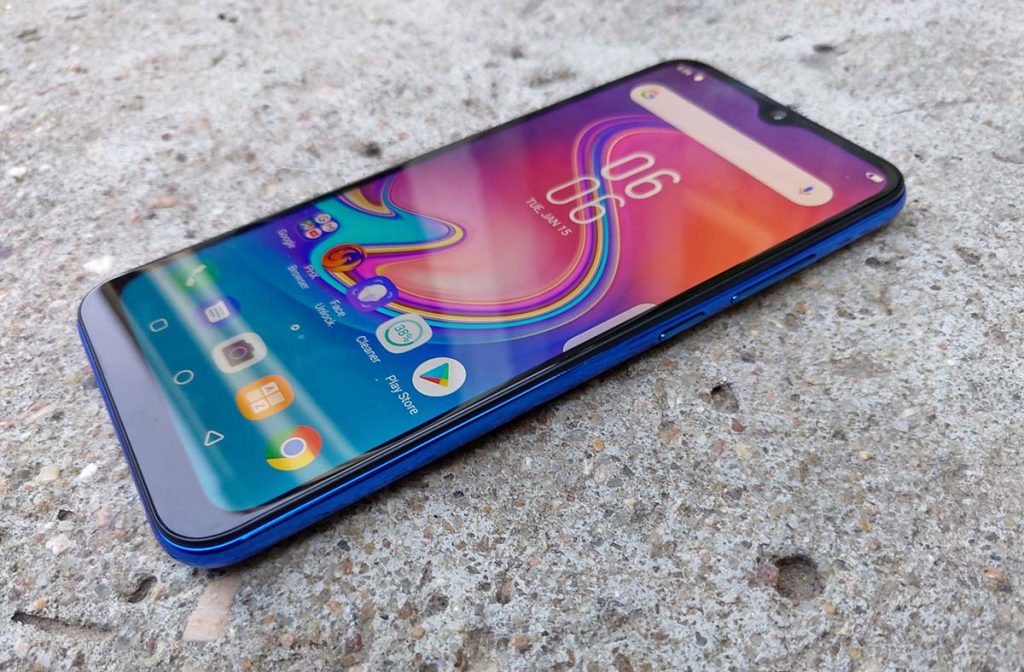 You can learn more about the Infinix S4 specifications here.
Now Read: Infinix S4 Specifications
For gaming, I could play most games without any problem but I noticed that Asphalt 9 was not very smooth. The graphics were not the best and the game felt slow. Even with Game Boost activated, I did not see any significant improvement. As for other games, I did not have any problems and they played well. This was only an issue with Asphalt 9 and made the game boring to play.
The Infinix S4 supports Face unlock and has a fingerprint scanner. Both are easy to setup and Face unlock works perfectly even when the light is not so good.
For call quality, it was average. I could not clearly hear people on the other end with just a tiny bit of noise even with the volume set at maximum. I am not really sure why this was the case but I have used Infinix phones that were better than this in terms of the call quality.
Camera
The Infinix S4 has a triple camera set up at the back and a single front-facing one. For the three cameras at the back, Infinix used a 13MP main sensor, an 8MP wide-angle sensor and a 2MP depth sensor. The wide-angle lens is not wide enough but can be used if you want to include more items in your shot. The photos you get using the main cameras are pretty good during the day but tend to be noisy at night. This is not strange and is expected for a smartphone within this price range.
Below is a comparison between the normal sensor and the wide angle sensor.
Normal shot

Wide angle shot
As for the selfie camera, we have a 32MP sensor that does a really good job with detailed shots that will reveal all the imperfections you have on your face.
Battery
With a 4,000 mAh battery, I could get at least 6 hours of screen on time and this is good enough to last an entire day in the office. This battery does a good job and I was really impressed. The one thing I noticed is that when actively using the phone, it does drain faster than with most other phones for some reason. I don't know why this is the case but I thought that is something I should point. It may have something to do with software.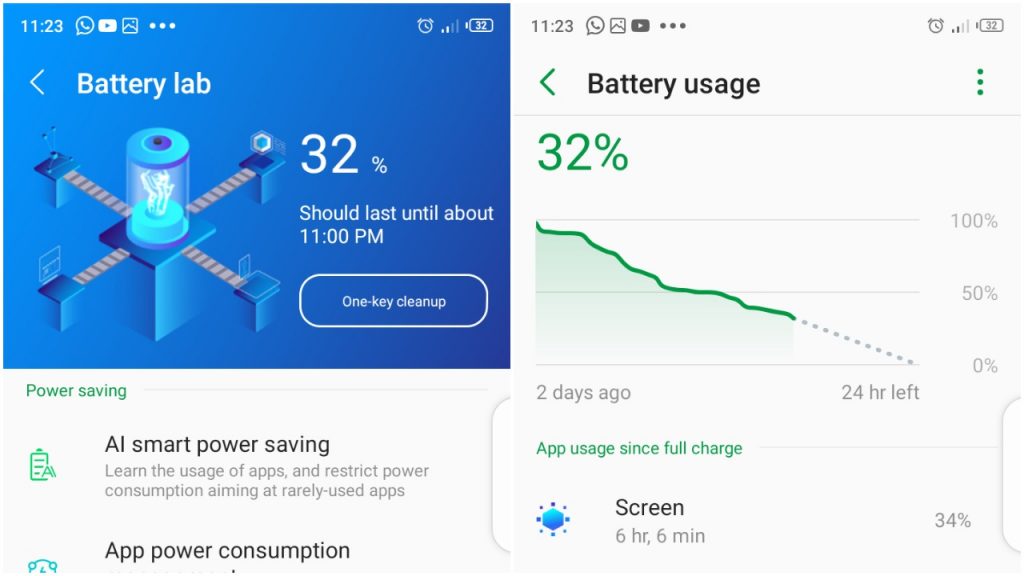 You are not getting fast charging support here and you will have to sit around a wait for it to fully charge if you are running low. Infinix should surprise us on its next budget smartphone and include fast charging support.
Conclusion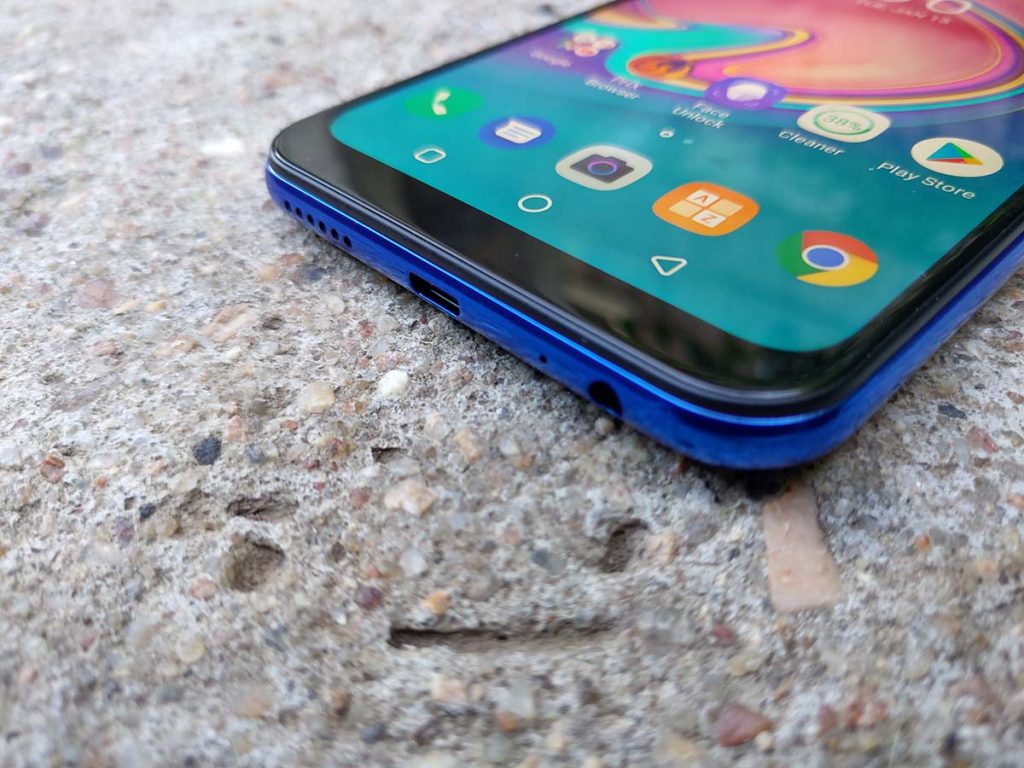 Is the Infinix S4 worth buying? Well, it is a very good phone for its price. It has its shortcomings but those should not prevent you from getting it. Its standout feature is the 32MP selfie camera that is really good.
What I Like
The Cameras are really good.
Design, build and available colours.
Display
Battery does not disappoint
What I don't Like
Not the best gaming experience
XOS has those annoying ads
Now Read: Infinix Hot 7 Review