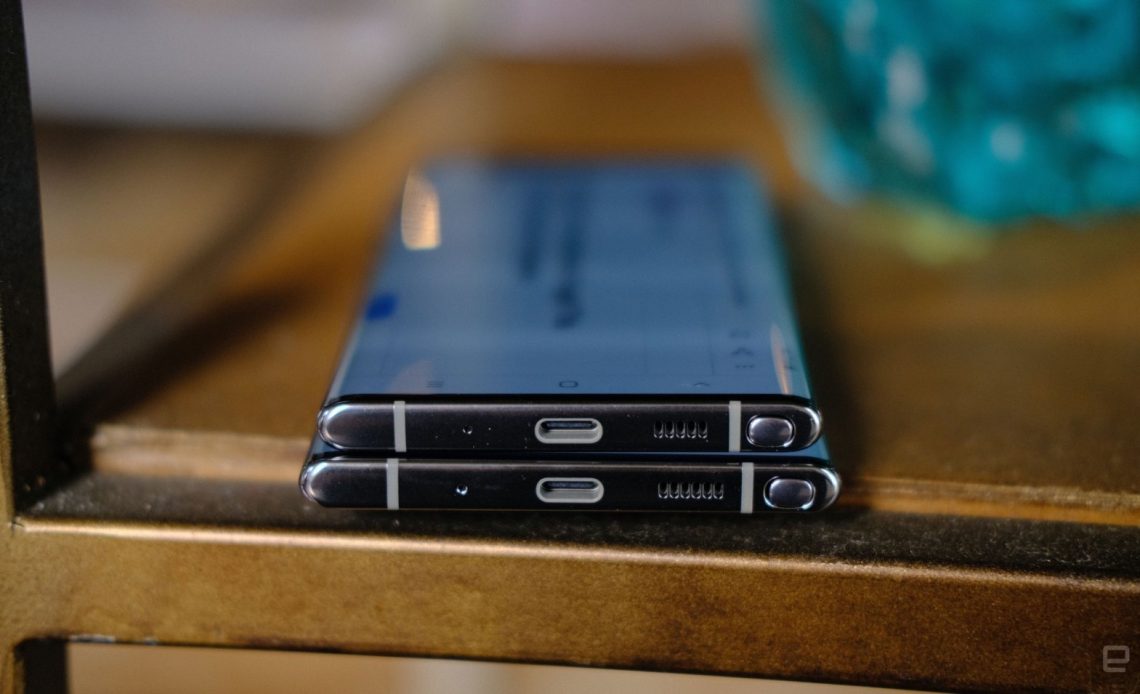 Even before the Samsung Galaxy Note 10 and Note 10 Plus were launched yesterday, it was already clear that the headphone jack was missing. Galaxy Note 10 is indeed the first Samsung device to launch with no headphone jack.
Although this has already been done elsewhere, like for iPhone 7 and its successors, for the South Korean tech giant, this is a new thing. With that said, Samsung had some explaining to do.
Samsung stated that ditching the analog jack alone let the company increase the battery capacity in both variants by around 100mAh. With no headphone jack, the Galaxy Note 10 would have a 3400mAh battery while the Note 10 Plus would only have a 4200mAh battery.

Plus, the company also mentioned that it enabled them to improve on haptic feedback.
But wait.. does the extra 100mAh battery capacity and improved haptic feedback alone enough to validate this move? Definitely not. There are no enough reasons for Samsung for their irrational move. Especially since the Galaxy Note series has long been advertised as the "Everything phone."
If my memory serves me well, Samsung launched its Airpod-like wireless earbuds, Galaxy Buds in February. Joining the dots, this may be their shot to make the ever-loyal Note fans opt for the Galaxy Buds. But don't throw away your legacy headphones yet, a USB-C dongle can render them usable in the soon-to-be wireless era.
Yet, even though I and many others hate this move, there is nothing we can do about it. But let's face it: moving forward it will not be surprising at all if the Samsung Galaxy S11/S11 Plus ditch the headphone jack, too.
I mean why not? Look at the Galaxy Note 10; it has a massive stylus slot, but never mind, nobody sees that.
With Samsung now joining the wireless smartphone OEMs, the team is now with bigwigs who do nothing but dictate what is coming next. Nowadays if Apple, Samsung, Huawei, Xiaomi, Oppo, Vivo, and OnePlus are doing it, then that is the new industry standard. Like I said it before and I repeat, get your dongles ready!