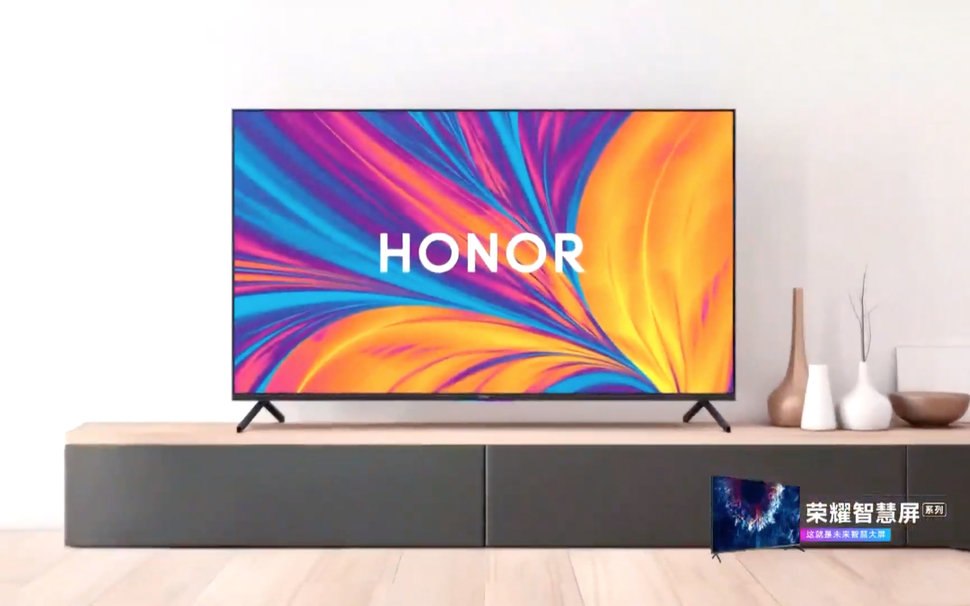 Yesterday, Huawei introduced us to its in-house operating system, HarmonyOS. After announcing HarmonyOS, Huawei was clear that this operating system will be used on a wide array of products and was not just meant for smartphones. The company said we should expect to see HarmonyOS on smart home devices to even vehicles.
With the launch of HarmonyOS, Honor, Huawei's sub-brand, has unveiled its first product running HarmonyOS. This new device is the Honor Vision smart TV that was unveiled today at the Huawei Developer Conference.
The Honor Vision is a 55-inch smart TV that the company says will be better connected and smarter than other televisions. Richard Yu, CEO of consumer business group at Huawei, said the conventional TV was no longer popular and it is only appealing to those who under 6 or over 60 years.

The new smart TV will be available in two versions, the Honor Vision and the Honor Vision Pro. This is a new avenue for Huawei and Honor but it is not the first time we are seeing this from a smartphone manufacturer. Xiaomi has a few smart TVs on the market and they are priced really well but unfortunately they are not yet available in Kenya.
Back to Honor, the company says this TV will have a 'magazine-style' UI that will let users skim through apps and content easily.
As expected, the Honor Vision will have a 4K UHD display but Honor says that with these TVs, it is not just about the display panel. The TVs come with the new Honghu 818 CPU that is good at decoding graphics for better picture quality, aid in upscaling, has support for eight picture modes and will have low blue light eye-protection modes that we have on smartphones. For example, if the TV detects that a child is watching, it can adjust the settings automatically to reduce eye strain. In addition to these, it also supports High Dynamic Range Imaging (HDR), Super-Resolution, Noise Reduction, dynamic contrast improvement, auto color management, and local dimming.
The Honor Vision Pro version has a pop-up camera that can be used for video calls. I have never wanted to take photos or videos with my TV so this to me is one of those features I don't see the need of having. If you on the other hand want a camera on your TV, you get one now.
With a camera, there are privacy concerns but Honor says that the camera will only function when you ask it to pop up. Still on the point of talking to the TV, Honor says that the TV has a 6 microphone array system that will let you talk to the TV to not only control what is on the screen but other smart devices around you as well. In this sense, it will act as a hub for other connected device you may have in your home.
For pricing, the Honor Vision will be available for approximately $540 (Ksh 55,700) while the Pro version will be available for about $680 (approximately Ksh 70,000). The TV will be available in China in the beginning and we are not sure when they will be available internationally.
Now Read: Huawei EMUI 10 Officially Unveiled -is Your Phone on The List?