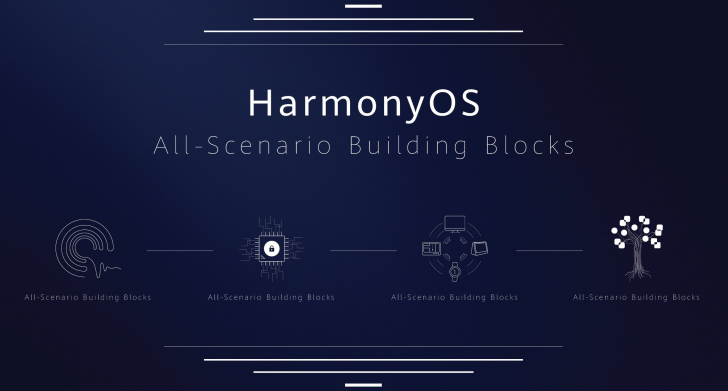 After weeks of speculation, Huawei has finally introduced the world to its in-house operating system that it is calling HarmonyOS. This is the same OS that was previously referred to as HongmengOS.  The company announced HarmonyOS a few hours ago at its annual developer conference. The OS will still go by the name HongmengOS in China.
The announcement of this new OS was expected but we just did not have all the details of what it has to offer. The developer conference is meant to show the said developers what Huawei has been working on and how they can work with the company.
So, what do we know about HarmonyOS? Let's find out. In talking about it, I am going to address the 3 Ws, what is it, where will we see it and why it exists.

What is HarmonyOS?
As mentioned above, it is Huawei's in-house operating system that the company has been working on for some time. This will not just be meant for smartphones as the company says that it is a Microkernel based distributed OS and can run on a wide range of smart devices from smartphones to smart speakers and even vehicles.
Huawei was clear that this is not necessarily a replacement for Android but rather an alternative. The company will stick with Android for now but the release of this OS sends a clear signal to Google and the US that it can get by even without Android. According to Huawei, it is sticking with Android for its smartphones because of its existing partnerships.
"HarmonyOS is completely different from Android and iOS. It is a microkernel-based, distributed OS that delivers a smooth experience across all scenarios. It has trustworthy and secure architecture, and it supports seamless collaboration across devices. You can develop your apps once, then flexibly deploy them across a range of different devices," said Richard Yu, CEO of Huawei's Consumer Business Group.
Released on an open source platform
The hardest part with any new OS is getting it off the ground. We have seen this a few times before and Huawei knows this. Even with its muscle and market share, Huawei may have a difficult time as developers may not be willing to develop apps for the platform because of low adoption numbers. If you are a developer, you want returns on your investment and if you spend time working on an app, you need it to be accessible to a huge user base for you to get decent download numbers and users.
Windows Phone faced this problem as most of the well-known apps were not available for the platform. This meant that users could not use such apps and they ditched the OS eventually for more established ones like Android and iOS. It is one of those things that need to be balanced, you need developers to be on board and you need users to be satisfied with the experience.
Huawei knows this too well and that is why the company said that HarmonyOS will be released on an open source platform. The main aim of this is to encourage adoption as other manufacturers may pick it up and developers may be enticed with its distribution and hopefully bring their apps over. When talking about developers, I am not just talking about the big ones like Facebook and Google, I am also referring to others small ones that may be available in certain countries only. Think of your local bank, if enough users ask them about it, they will work on a version of their app for any new OS, HarmonyOS for this case.
Coming to 'Smart Screen Products' This Year
Since this OS is not just for smartphones, Huawei has revealed that it will be coming to smart screen products later this year. The company was not clear as to what smart screen products are but we have previously heard that it would be available for smart TVs so it is safe to assume this is what the company meant.
Honor, Huawei's sub brand, is rumoured to be working on a smart TV according to Reuters. The main focus of this new OS will be China in the beginning but expect global expansion soon. If there is enough demand, I do not see the company limiting itself to its home country.
Huawei has said that it will introduce HarmonyOS to more devices in the next three years. This probably means that the company is still working on the OS or it means that it is taking a very cautious approach. Either way, I expect Huawei to fully commit to this and I bet we will be seeing a smartphone powered by HarmonyOS within the next 12 months.
I am seeing the company launching such a smartphone in China just to see how it performs. For instance, the company can launch a variant of its upcoming flagship, the Mate 30, in China and instead of Android, it comes with its new OS. This will be the perfect product for the company to introduce its die hard customers to the OS and if things turn out well, more smartphones powered by the OS will be scheduled.
Point to Note: Huawei has said that it can move from Android to HarmonyOS within one or two days.
Besides smartphones, expect HarmonyOS on a number of connected devices to be released by Huawei. The company is said to have been working on a smart speaker before the fiasco with the US government started so it is safe to assume we will be seeing such a speaker powered by HarmonyOS very soon.
For Huawei, the future is in the Internet of Things and if it can position HarmonyOS for this, it stands to win. Given the fact that the OS is released on an open source platform, other manufacturers can tap into this and this means that Huawei wins further. "We believe HarmonyOS will revitalize the industry and enrich the ecosystem," said Richard Yu.
So, if you are asking about which devices will be powered by this OS, think of any smart device from Huawei and there is your answer.
Why Does HarmonyOS Exist?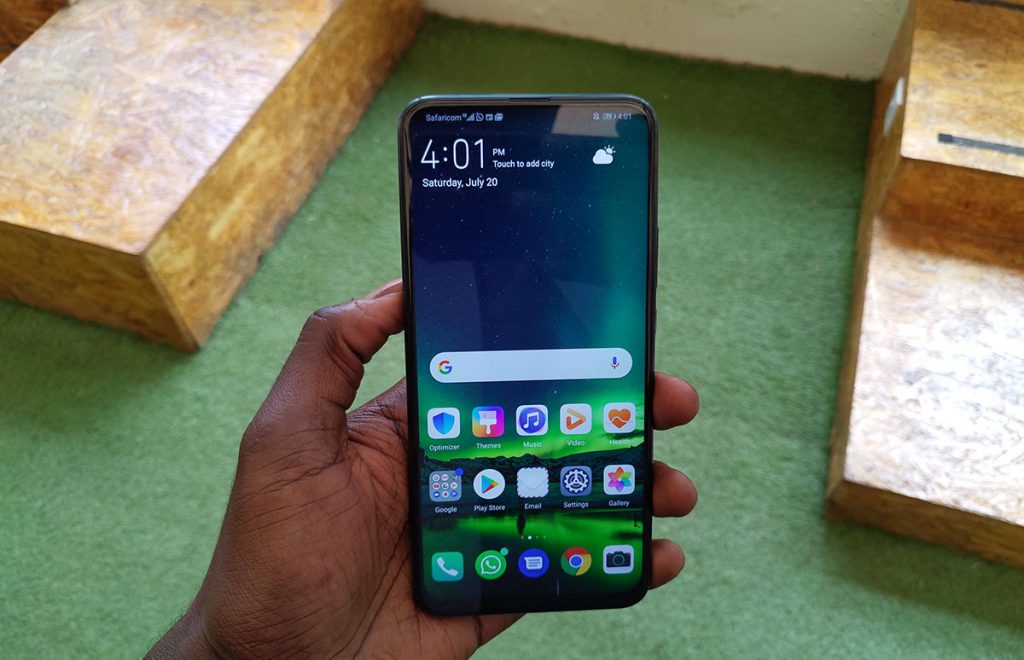 In a statement sent to media houses, Huawei said "We're entering a day and age where people expect a holistic intelligent experience across all devices and scenarios. To support this, we felt it was important to have an operating system with improved cross-platform capabilities. We needed an OS that supports all scenarios, that can be used across a broad range of devices and platforms, and that can meet consumer demand for low latency and strong security."
The above explanation is one of them but the dispute between the US and China have played a part too. Huawei has seen how its relationship with Google is great but can be threatened by factors beyond their control. HarmonyOS will be a back up plan for the company.
What Now?
For now, we will have to just wait for what will happen between Huawei and Google and see how that turns out. We will also have to wait for the devices that will be powered by this OS to see what it has to offer. All in all, I am excited about this new OS and I hope to see smartphones powered by HarmonyOS very soon. As much as I love Android, I think we should have alternatives on the market and Huawei is the right player to lead this.
Also Read: Huawei Shipped 118 Million Smartphones During the First Half of 2019