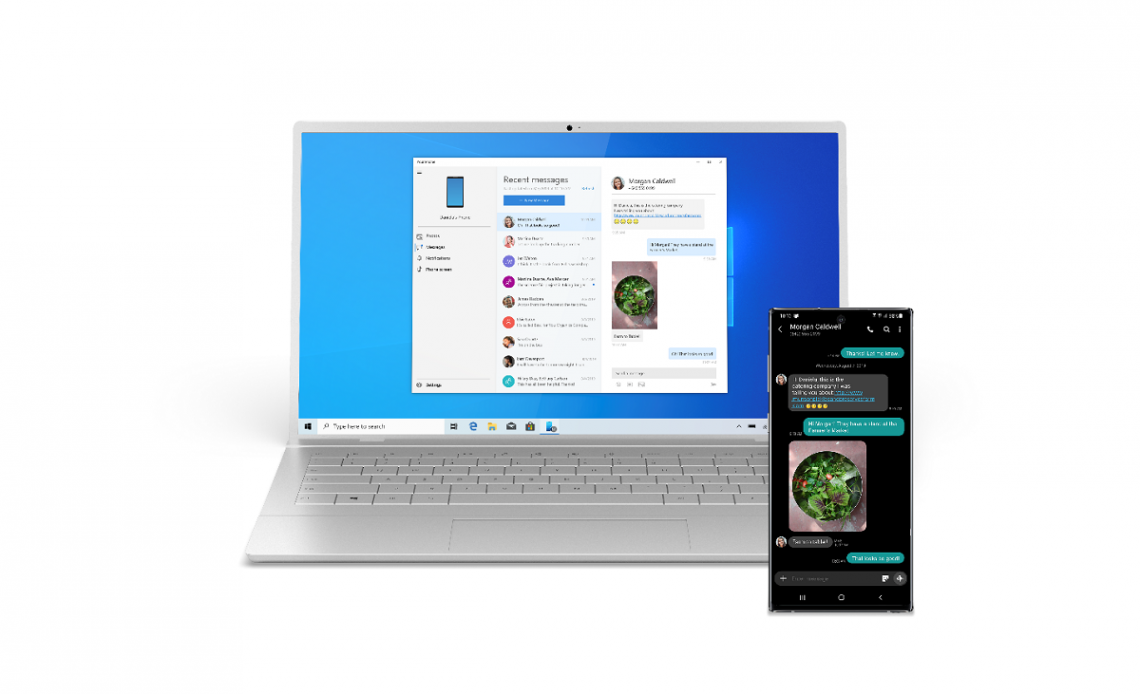 At the Samsung Unpacked Event 2019, Samsung not only unveiled its new flagship series, Galaxy Note 10 but also announced their upcoming "ultra-slim and light-weight" Galaxy Book S laptop. At the same time, the company also announced its partnership with Microsoft aimed to bridge the gap between Windows and your Galaxy phone.
As Microsoft CEO Satya Nadella noted the partnership marks "a new chapter of our long term commitment to improve productivity and eliminate the gap between mobile devices and the PC."
The new Galaxy Note 10 and Note 10 Plus will come pre-installed with Android apps from Microsoft for seamless switching across the platforms. OneDrive, Outlook, Your Phone app, and Office apps like Word, Excel, and PowerPoint will all come pre-installed on the Galaxy Note 10.

Your Phone app enables easy access to your device directly from your computer which mirrors all your messages, notifications, and even your phones mobile apps. The most exciting feature that is yet to be brought in Your Phone app is the ability to make and receive calls is planned to be rolled out later this year.
One Drive will prove beneficial through automatic syncing across devices and will also enable simpler sharing across Windows and your Galaxy device. Besides, Samsung announced the integration of OneDrive's Sync feature into its Gallery Android app for easier storage of photos into OneDrive's Cloud.
And as the company notes, this is only the beginning, moving forward. Galaxy phones will come pre-installed with Microsoft's services.
"This begins the next chapter of our long-standing partnership with Samsung and is another step in our journey to bring the best of Microsoft productivity to the devices you know and love." Stated Microsoft in their blog.