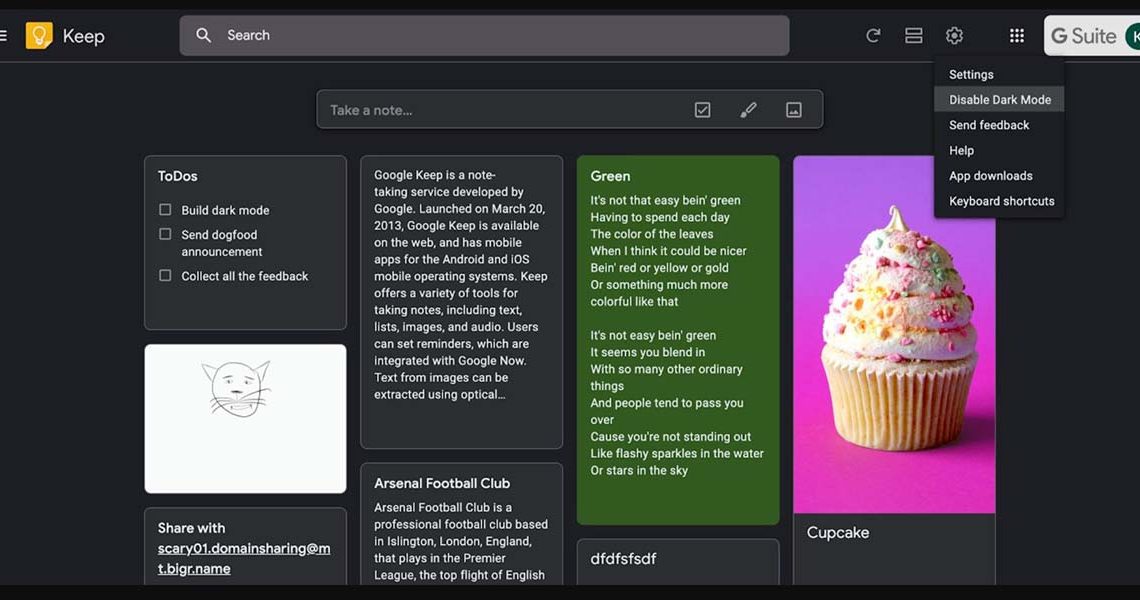 Dark Mode seems to be the trend these days and this has been championed by non-other than Google. The company has updated most of its apps to have a dark mode option for those who prefer to have that activated on the applications they are using. Dark mode works well with AMOLED displays but even those without these displays on their smartphones can still activate it if they want to use their phones in the dark or at night.
Google Keep, the note taking app, already has a dark mode and this was added when the app was updated a few weeks back.
With the apps out of the way, Google is moving to the web platforms. The company has already updated its Chrome browser to have a dark mode option and is now rolling out a dark theme to Google Keep for the web. You can access Google Keep for web by going to keep.google.com.

How To Enable Dark Mode on Google Keep For Web
To enable dark mode:
Tap on the gear icon at the top right section of the website
Choose "Enable Dark mode"
The interface will change to the new theme.
If you do not see the option on your end, don't panic, the update has just been rolled out today and may take time to get to every user.
Now Read: Dark Mode is Coming to Gmail for Android