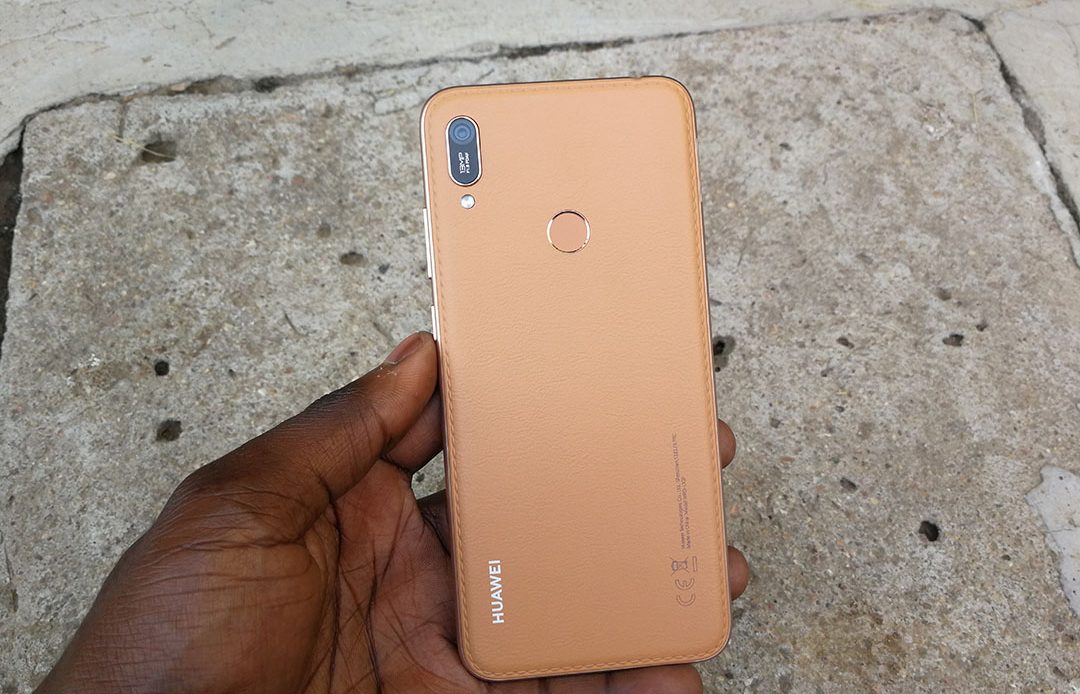 Huawei introduced the Y6 Prime 2019 smartphone to the Kenyan market earlier this week. The phone is on pre-order through Kilimall and will be available through the ecommerce and other offline stores for Ksh 13,499.
The Huawei Y6 Prime 2019 is the second Y Series smartphone the company has launched in Kenya this year. The other one was the Huawei Y7 Prime 2019 that is available in the country for around Ksh 17,999. The Huawei Y6 Prime 2019 is the smaller brother to this and you can tell that from the price and from its specifications.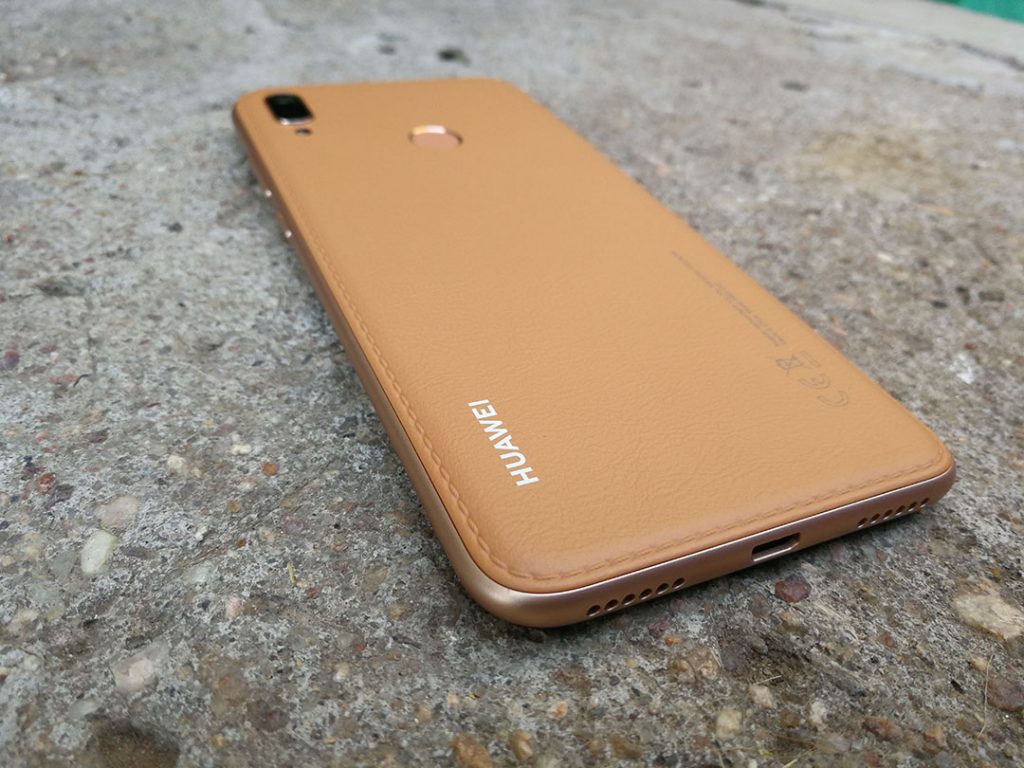 So, what does the Huawei Y6 Prime 2019 offer? Let's find out.

Unboxing
Let us first look at what you will be getting in the box when you buy the Huawei Y6 Prime2019.
Phone
Screen protector
User guide and manual
USB Cable
Wall adapter for charging
As you can see, I did not get a pair of earphones and I am not sure if this is just with my unit which I got from Huawei to review.
First Impressions
I got the Huawei Y6 Prime variant with the faux leather back cover that looks really good. It is different from what we have on the market and definitely stands out. The one with faux leather is available in Amber brown but you can get other colors if you do not like this. I just find it different and that is appealing to me.
Still at the back is where we get the 13MP camera with LED flash. The camera is good from what I have seen having spent a few minutes with it. It takes good photos and has a Pro mode that will let you play around with the camera settings to get the perfect shot.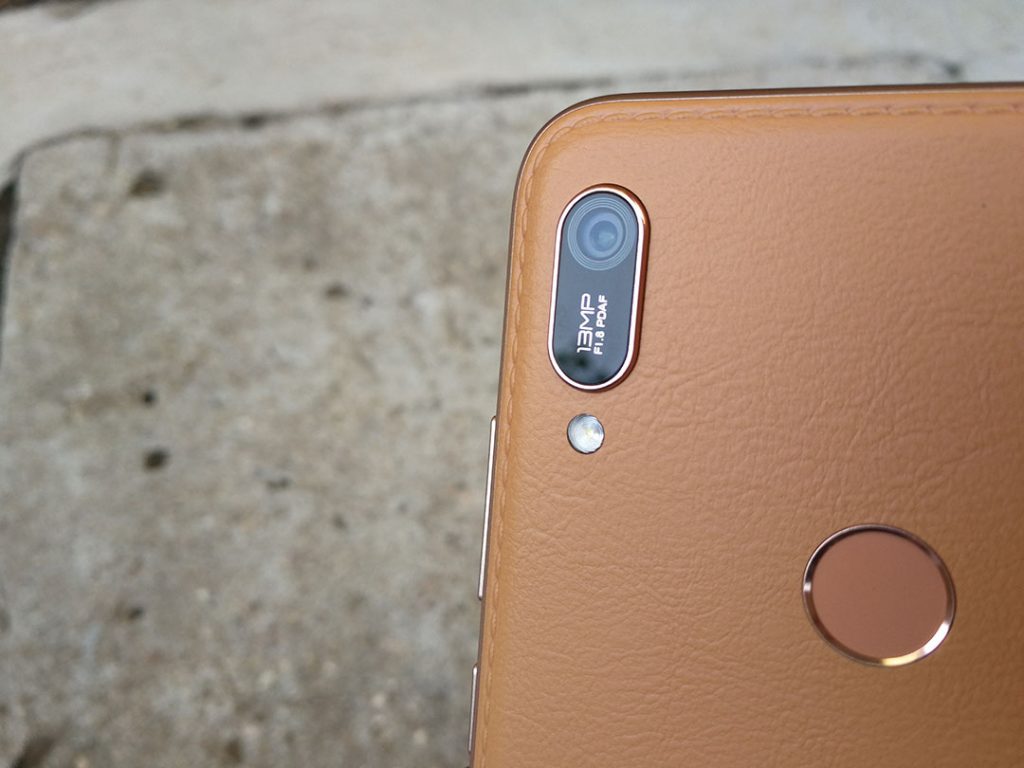 There is also a fingerprint sensor that is very fast and responsive. It provides an extra layer of security together with Face unlock, a feature you get on this phone.
Flipping the phone to the display, you get to see the 6.09-inch display with the dewdrop notch like the one we saw on the Huawei Y7 Prime 2019. This display gets bright enough to use under direct sunlight. I have set its brightness to adjust automatically and it does a really good job at that when I move outdoors.
Even though the display is 6.09 inches, it does not feel too big. The reason maybe that I am used to such big display but even people not used to them can get used to this one within a few days. If you consume multimedia on your phone, this display will just be perfect. It does not overdo the saturation but is accurate enough not to put you off.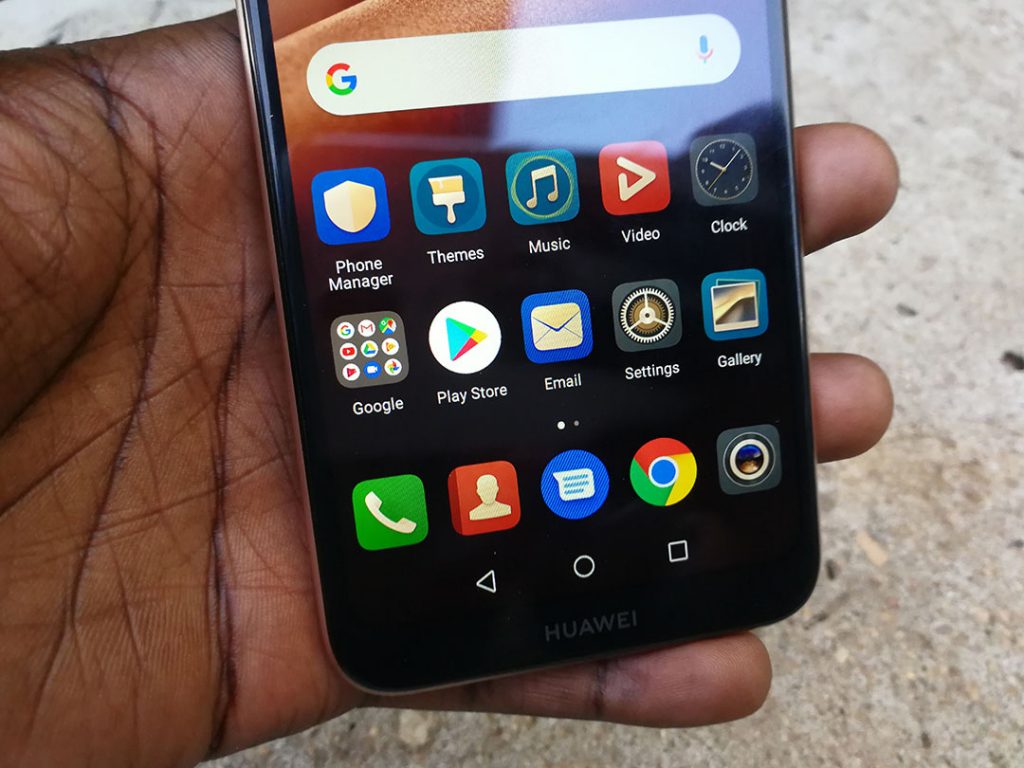 For what's powering it, we are getting the MediaTek Helio A22 processor paired with 2GB of RAM and 32GB of expandable internal storage space. I would have hopped for 3GB of RAM as that would have made the phone perfect. I have just been using the phone for a few minutes so I cannot say much about performance and will make sure to cover that in the full review. So far, everything works as expected and I will be putting the phone to the test as I work on my full review which will be published next week.
The battery used here is a 3020 mAh one which I am expecting to be good given the battery saving features Huawei integrates to EMUI. I will also be putting this battery to the test to see if it lives up to my expectations.
Initial Thoughts
Overall, I am impressed with the Huawei Y6 Prime 2019. It has a modern build and the faux leather used on the version I have makes it stand out. I like that the company has decided to use the same display style it used on the Y7 Prime 2019. The phone feels light and easy to carry around and brings with it most of the features you expect to see on a 2019 smartphone. It offers value for money from what I have gathered so far and is truly worth every cent. It is made for young people and feels like it from every corner.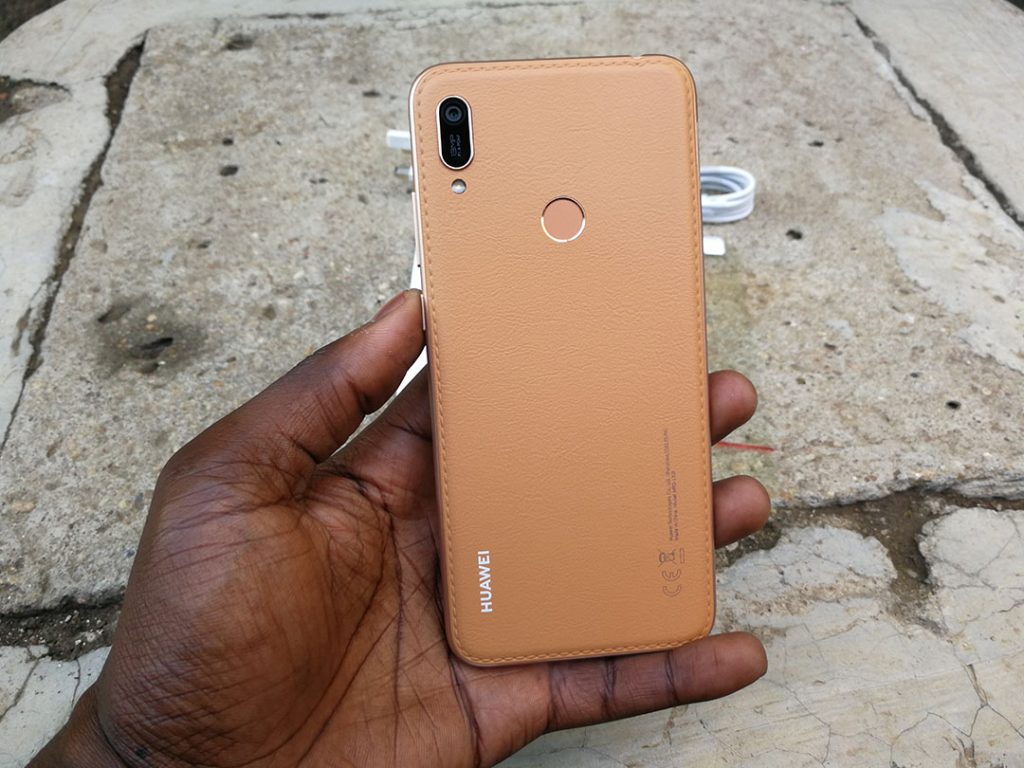 As I have mentioned above, I will be using the phone for the next few days and have the review on Friday.
Now Read: The Huawei Y6 Prime 2019 Specifications