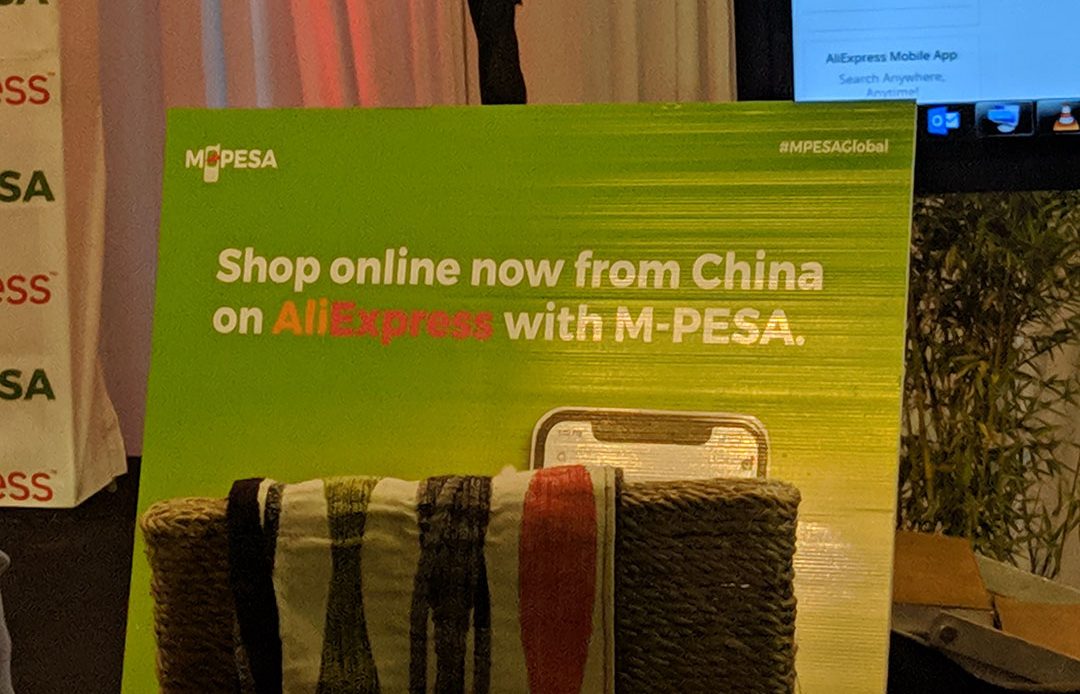 Using M-Pesa is something Kenyans are used to and most find it to be the most convenient way to make payments. During the second quarter of the 2017/2018 financial year, total M-Pesa transactions grew to Sh1.17 trillion and this shows you how important M-Pesa is to the economy. During this period, the total number of transactions stood at 308 million.
With the adoption of ecommerce in Kenya, M-Pesa will keep growing as has been the case the last couple of years. Most Kenyans do not have access to credit cards and not all those with debit cards prefer using them to make purchases online. I am part of this group and I would rather pay with M-Pesa any day and will most likely not buy from certain sites because they do not support payment through M-Pesa.
If you are buying through international e-commerce sites, paying using M-Pesa is not an option you get. In most cases you are forced to use other payment options that you may not be comfortable using. This is what those using AliExpress have had to live with over the years. AliExpress is a Chinese e-commerce site owned by the Alibaba Group and has been in operation for 9 years. It is one of the largest in the world and is the hub for those who want affordable items from the far east.
From today, those using AliExpress in Kenya have the option of paying for what they buy using M-Pesa. With over 21 Million M-Pesa customers in Kenya, AliExpress is looking at a huge customer base with this partnership even though not every M-Pesa customer is going to use the site.
"This partnership seeks to connect Kenyans to even more business opportunities by enabling them to seamlessly source, purchase and import goods from the world's leading manufacturer," said Sylvia Mulinge – Chief Customer Officer, Safaricom.
With this partnership, AliExpress also has an edge over some of the other ecommerce sites such as GearBest. Most of the items we buy in Kenya come from China and you can get them for cheap from sites like AliExpress and GearBest. Most of our local entrepreneurs import these items and sell them locally for huge profits and thus the existence and convenience of using such sites is a major thing.
At the moment, you can only use M-Pesa as a payment option when using the AliExpress mobile app which is available on the Google Play Store and from the Apple App Store. It will be available through the web at a later date as its integration is not as straightforward as it is for the mobile app.
If you select M-Pesa as a payment option, the total cost will be presented in Kenya shillings and when you want to checkout, you will key in your mobile number and then get a prompt on your phone to key in your M-Pesa PIN to complete the payment.
Challenges with AliExpress
It is good to see AliExpress support payments through M-Pesa but one issue with buying through the site has to do with delivery timelines. They are all over the place and it is actually very risky to use a site such as AliExpress over something like Amazon. I have had people tell me they never got their orders and some had damaged packages. Of course, most people get what they order on good condition but others do not.
The next step for AliExpress will be to work on this and hopefully come up with a way to restore trust among its customers.
Also Read: How Fuliza, Safaricom's Overdraft Facility, Works